The black leather jacket is a piece of clothing that has never been out of fashion since it officially entered the fashion market, we are talking about the 50/60s years, today the leather jacket is the must-have of every man of any age so It's our precise duty to show you how to style it and making it a super cool item.
Let's see in detail the Corrado Firera's outfit to understand how he has styled his black leather jacket on this occasion!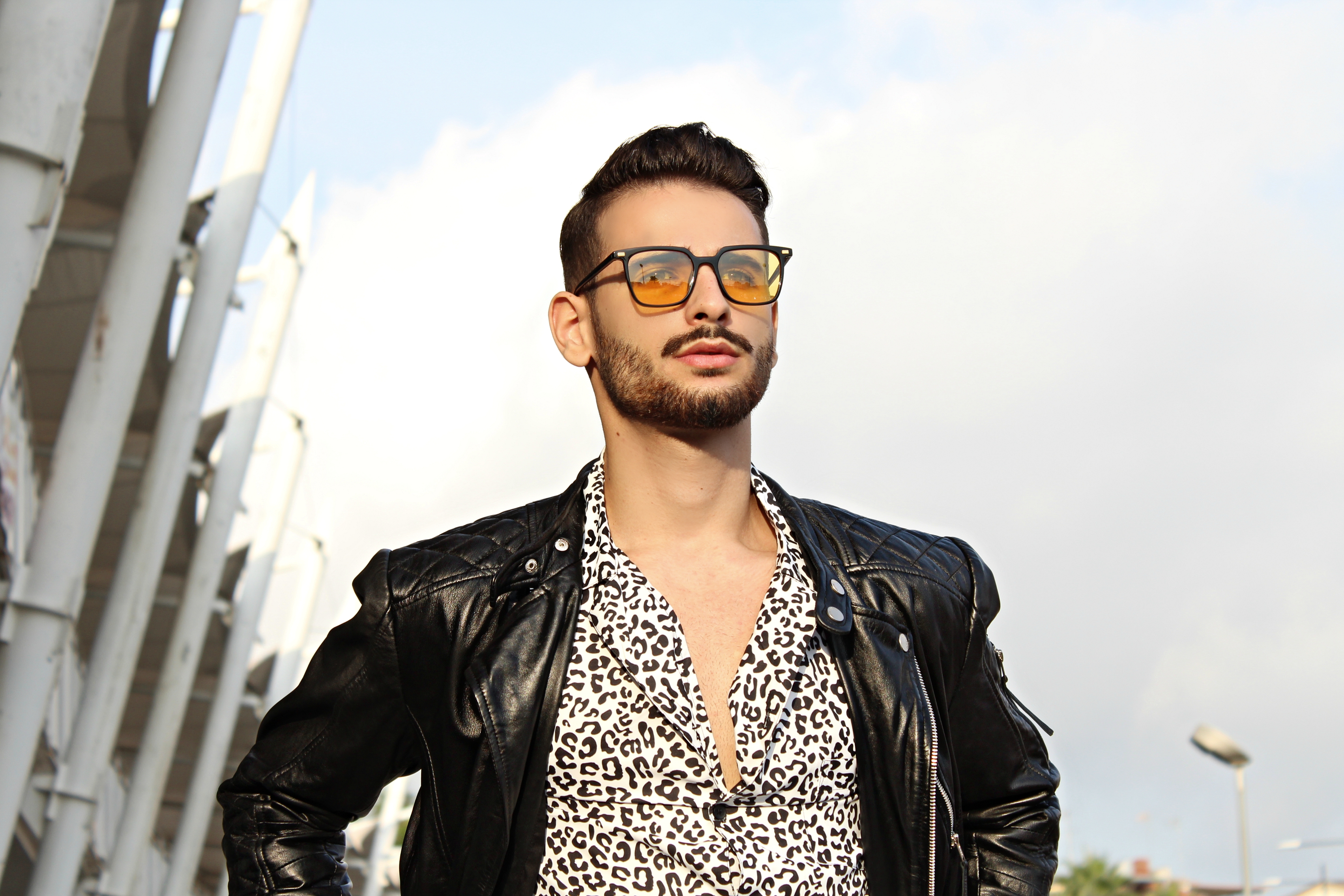 The Corrado Firera's style is unmistakable, he's able to dare with combinations that may seem extravagant but that in the end are a true example of class and style as only an Italian can do.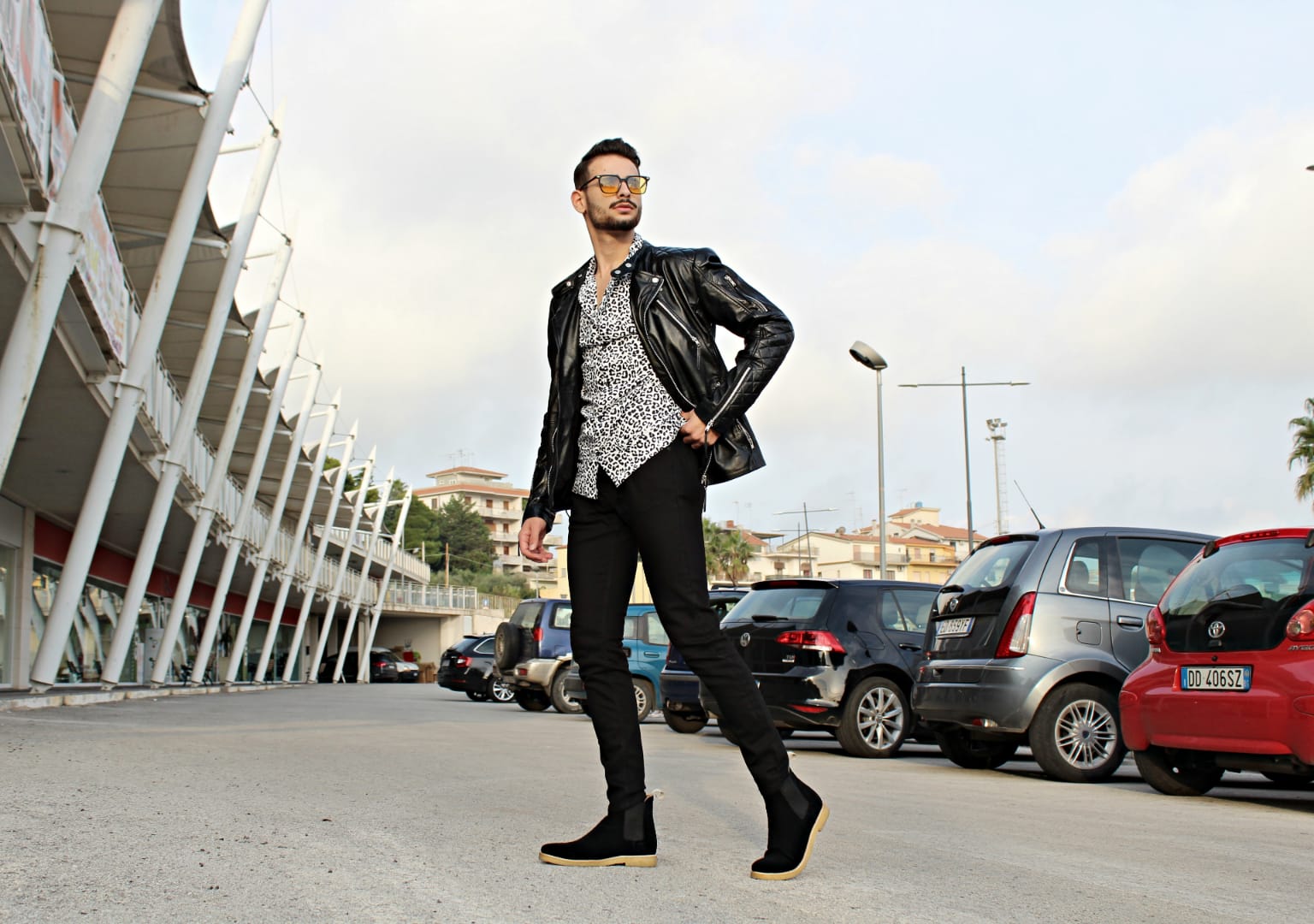 Generally boots are always a piece that can not miss in an outfit in which we've a leather jacket, in this case the choice falls on suede boots that fit perfectly to the tone of the jeans but of course also the black sneakers could have been fine.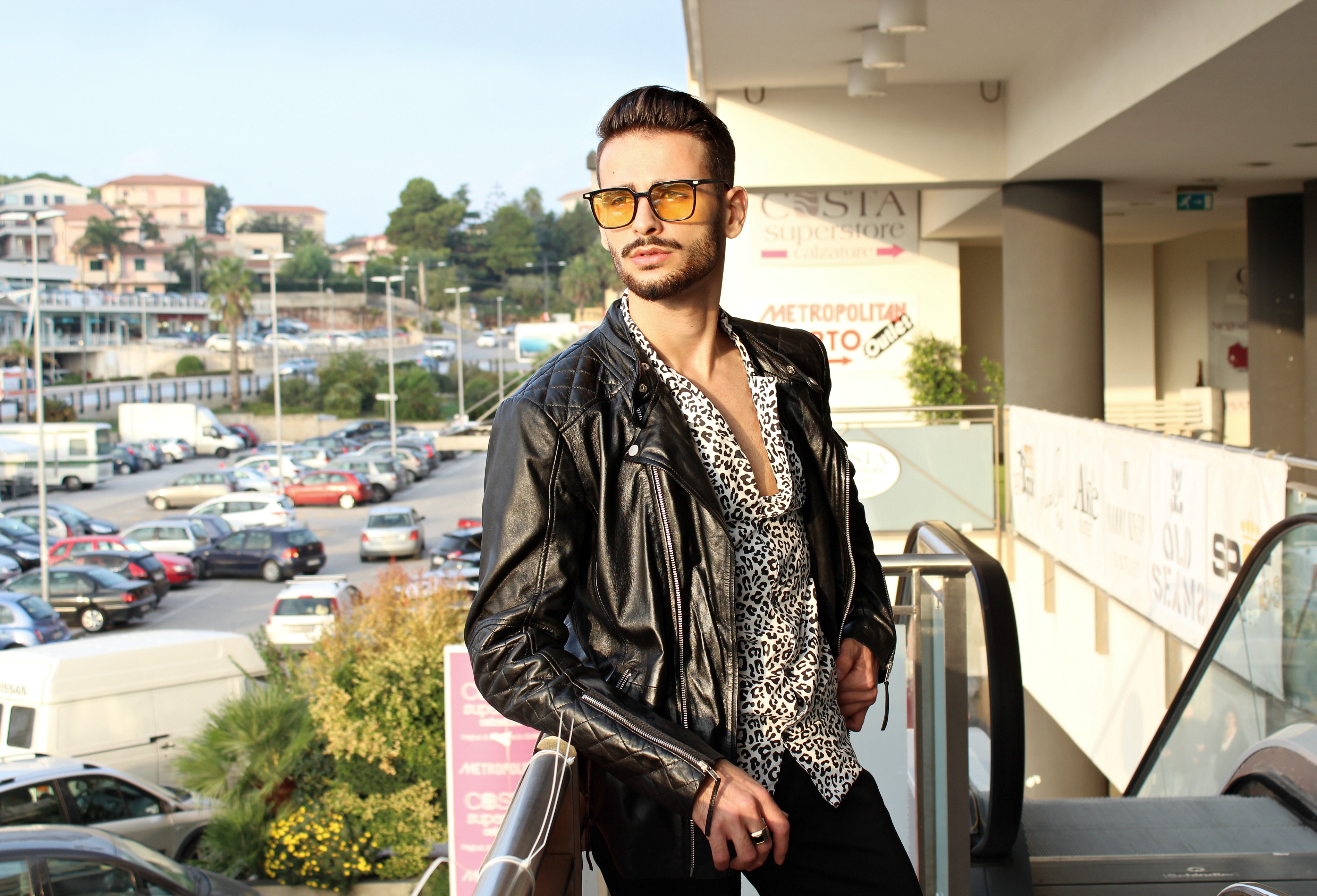 The shirt we can say is a bit such for a star with this leopard scheme, so it is clear that if you do not want to give too much attention while remaining fashionable you could opt for a pinstripe shirt, obviously not that typical thin-striped office.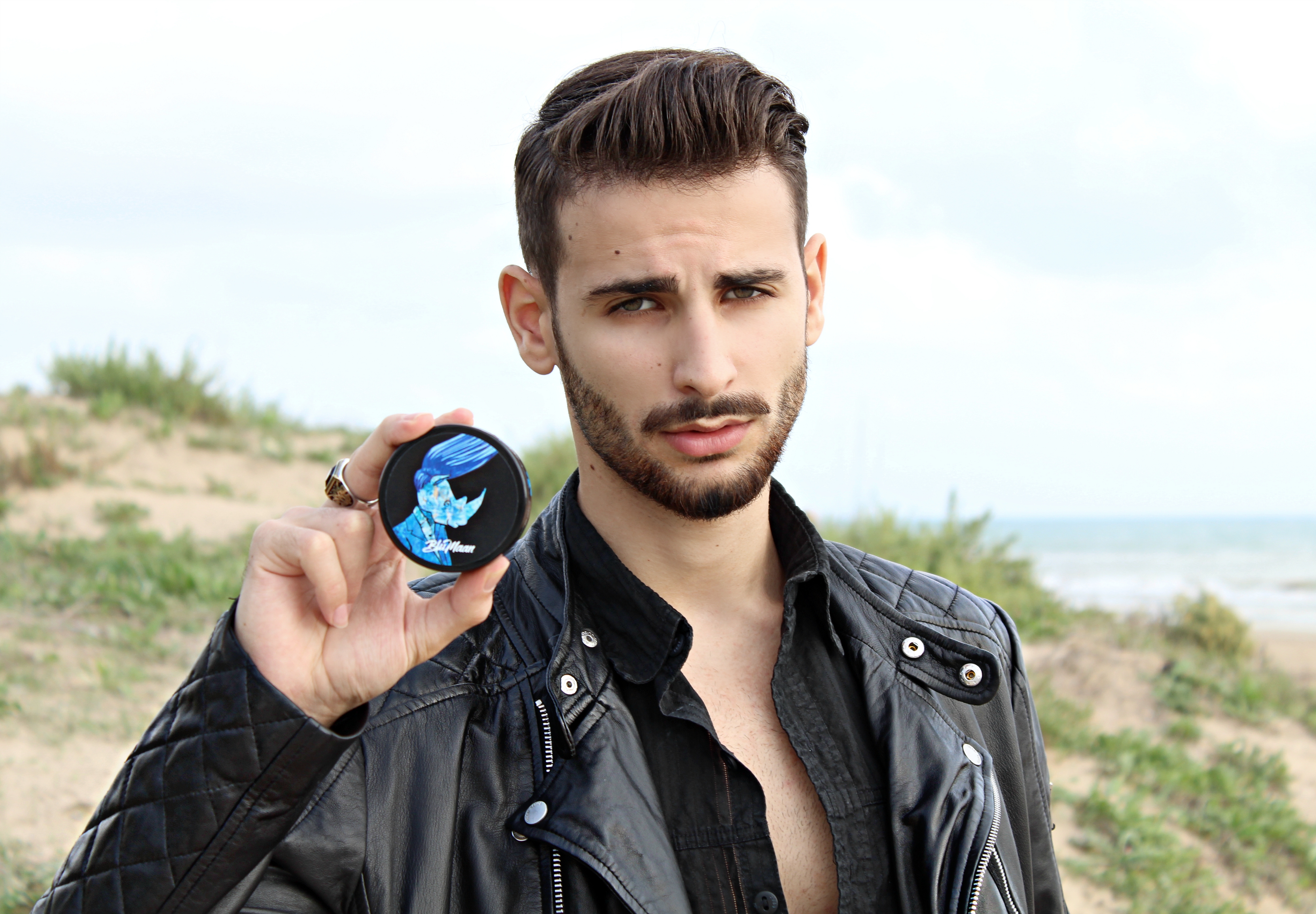 For example, in this picture we have a solid color shirt combined with the leather jacket, but instead of black jeans it is better to opt for a light pair one because keep in mind that have to be always something that can create contrast or your look will be monotonous and boring.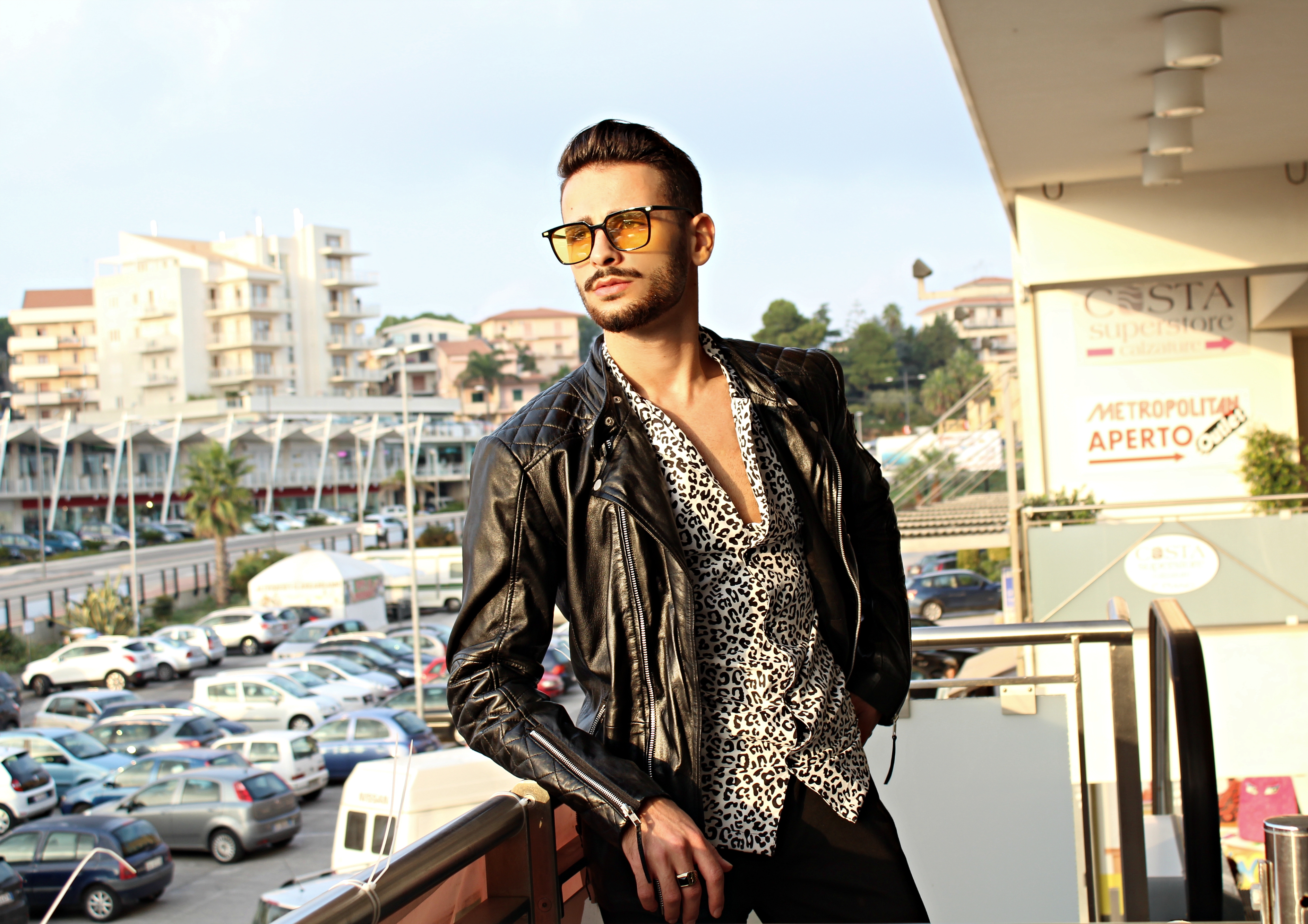 Thanks for reading the article, if you found it interesting share it through the social buttons that you find below and stay tuned with us giving a like to our FB page, in this way you will not lose the news and trends of the fashion world and much more, see you soon!
We are sorry that this post was not useful for you!
Let us improve this post!
Tell us how we can improve this post?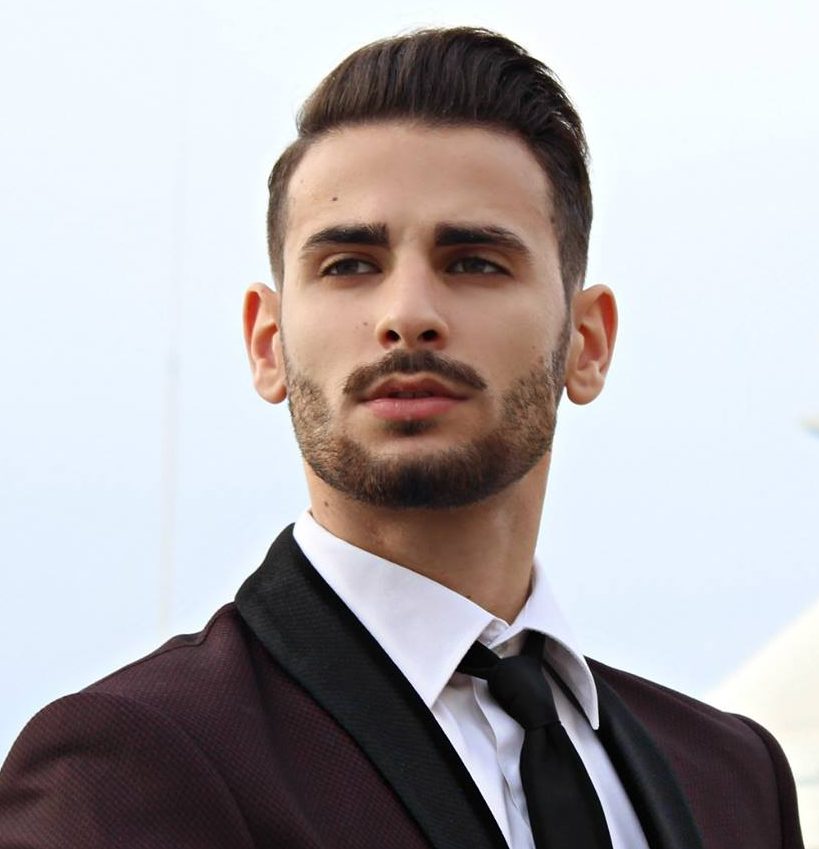 Hi, I'm Corrado Firera, digital entrepreneur and Italian blogger. I founded this website in 2017, since then I write fashion and lifestyle articles. To get further information about me or the web site, go directly to the "about me" section. Good continuation!!