EN
Hey guys,
Spring has left us and with the change of season many of you don't know what to wear and I understand this could be a problem when you go out with people who seem to know much more about fashion, it's clear that you want to appear more fashionable than your friends, for this here i am today to propose you 10 infallible looks for this summer, Let's see them together !!
1)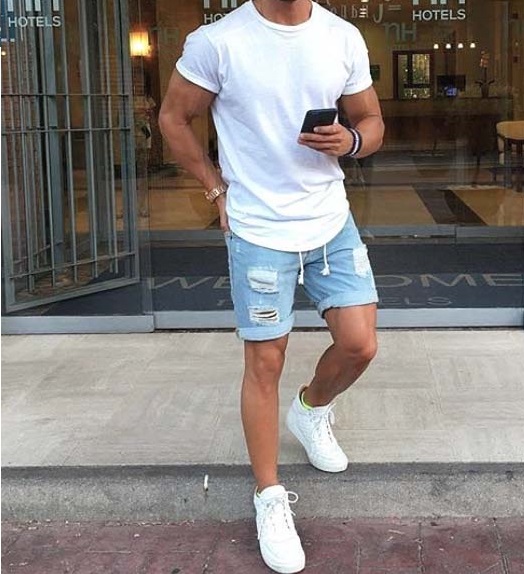 We know semplicity pays, that's why i put in list this very easy outfit, white T-shirt that goes perfectly with a pair of white sneakers and jeans shorts  with snags that give a casual touch to this look.
2)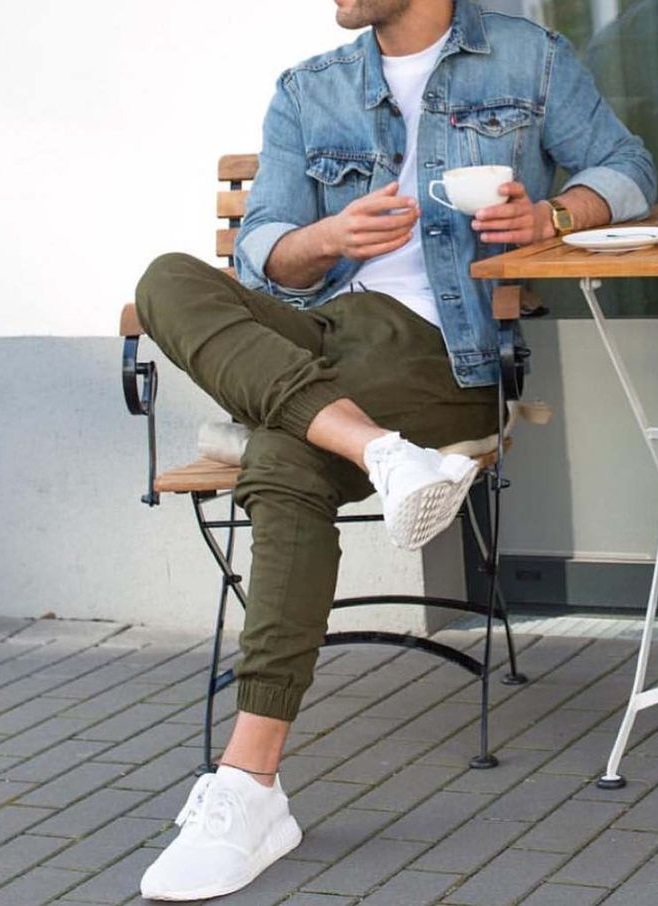 This is my favorite, white T-shirt and with white-air max that go with  military green suit close to the ankles that matches perfectly with an open jeans shirt, a suitable look  for those who love to wear casual but with class.
3)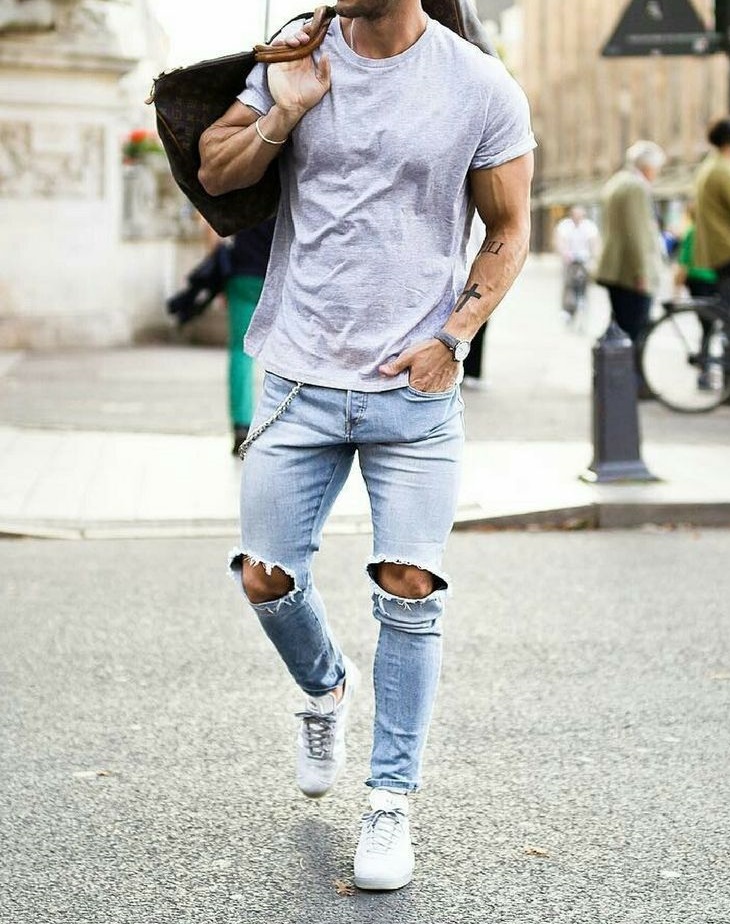 For those who haven't intend to abandon the long jeans i propose this combination, a white T-shirt that matches white sneakers, with long slim fit jeans.
4)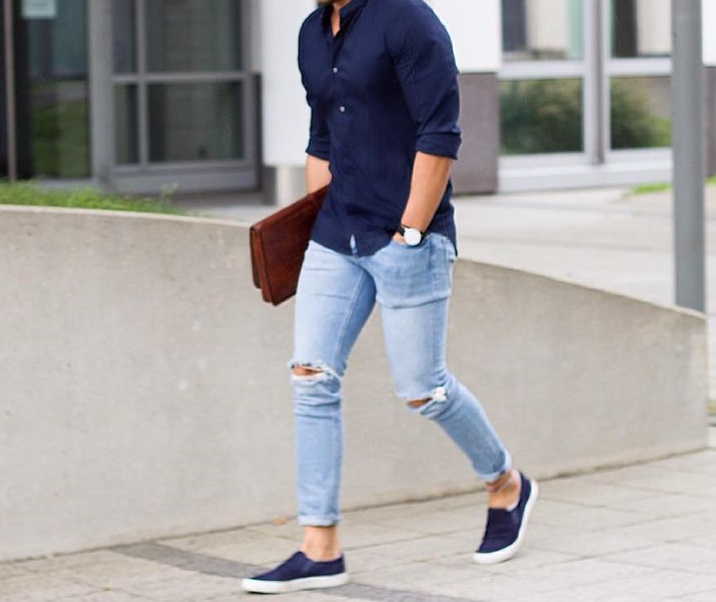 This is a very trend look, low blue sneakers that goes with a similar color shirt with cuffs at two thirds of the arm and long jeans with turn ups, recommended for those who love to wear elegant without sin of arrogance.
5)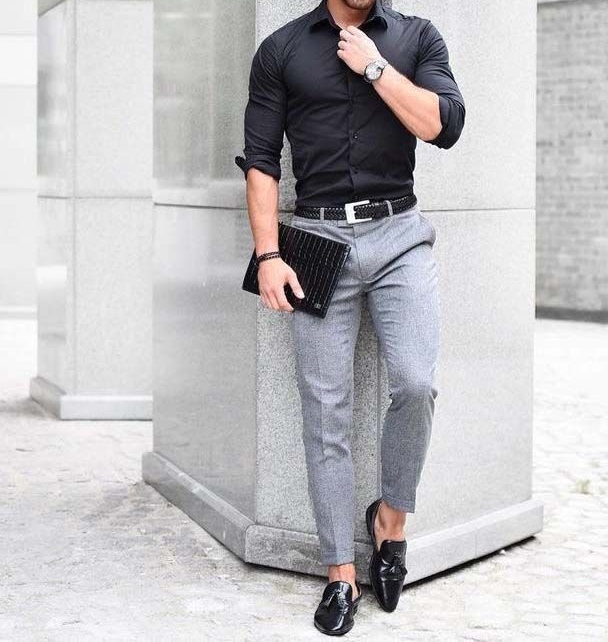 This is a must for men in career, black shirt and black leather belt that goes with a pair of black leather loafers, gray trousers that give a touch of class and elegance in addition.
6)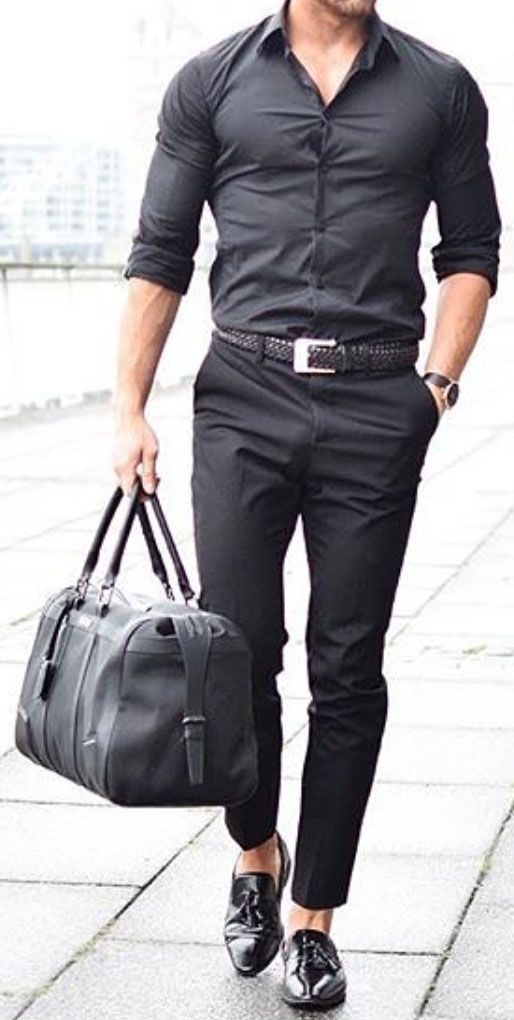 Black on black is a hard combination, it's clear, this isn't a look for everybody, i's highly recommended for those who have a muscular physical and love to wear elegant.
7)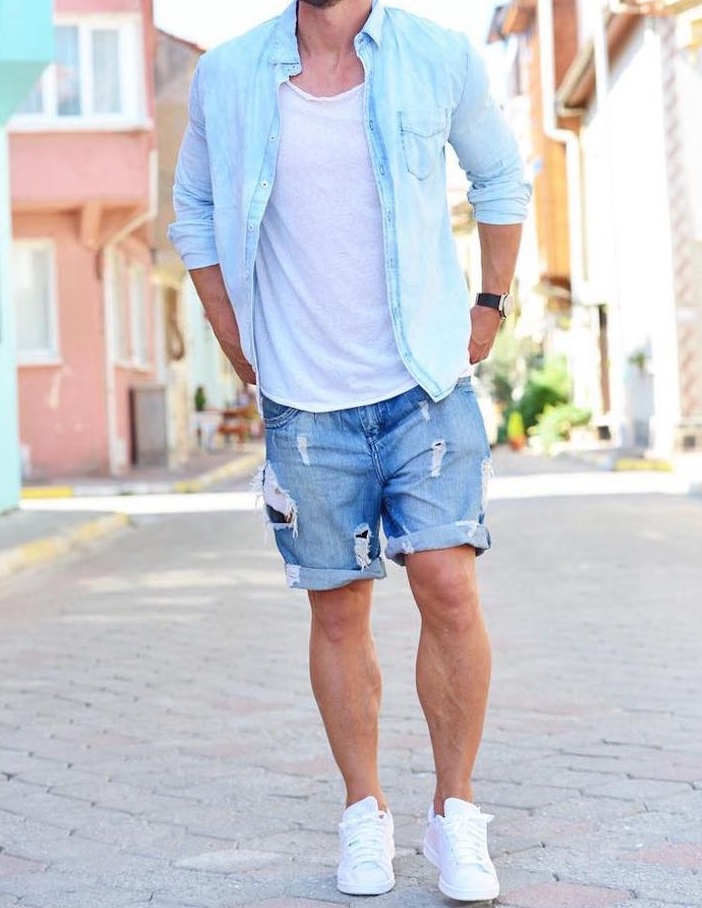 This look reminds me a bit of summer's colors, that's why i like it ! In fact, we find a white T-shirt with a light blue shirt above, that matches a pair of jeans shorts and white sneakers. A very contemporary look suitable a bit at every age group.
8)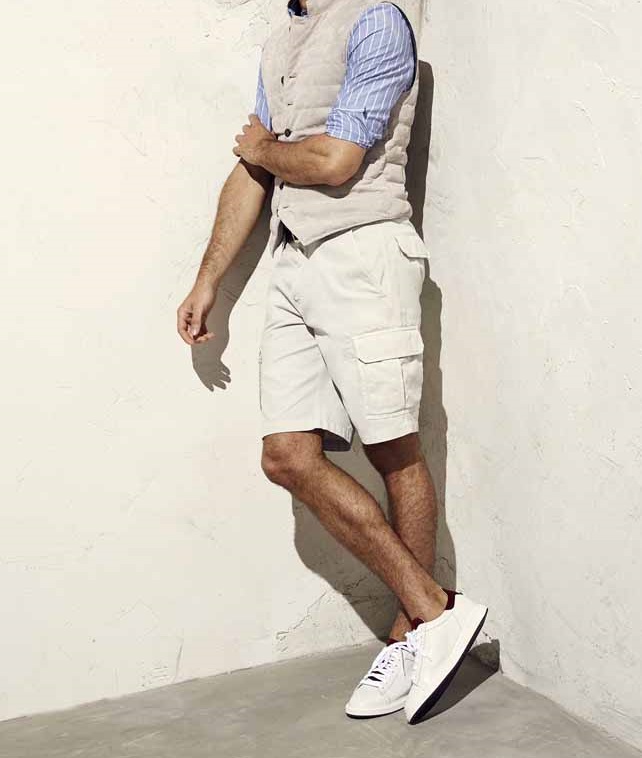 If from your parts doesn't makes the hot that makes of my parts and you like to wear elegant this is the look right for you ! Blu or violet line shirt, with with gilet above that goes with short white trousers and low white sneakers.
9)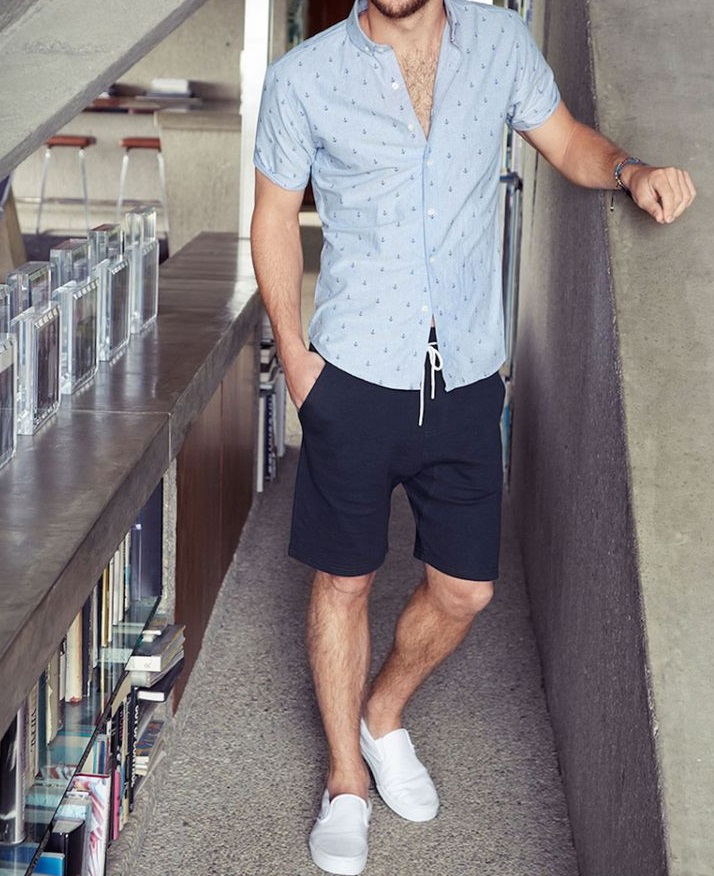 This is a very soft look, suitable for who like to wear casual, blue light shirt, that goes with a pair of blue shorts and a pair of low white sneakers. A very trendy look for young people.
10)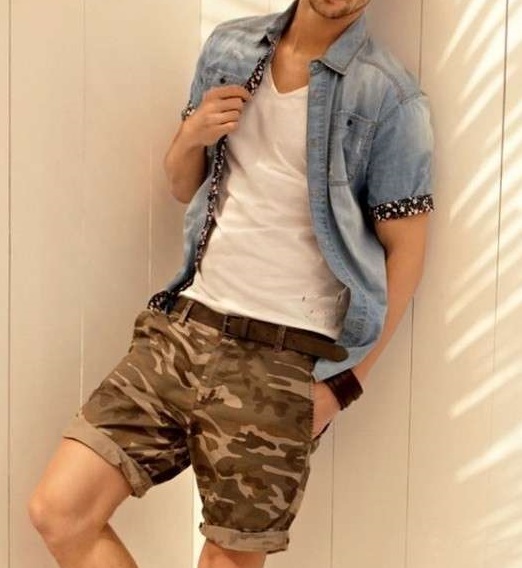 Finally we have a look suitable for rebellious guys, white T-shirt and jeans shirt above with military shorts, that go with white or light blue low sneakers.
This is the top ten of summer's look 2017 for me, let me know what you think about this looks commenting here at the bottom, for today it's all, thanks for have read this article, i invite you to sign up to my newsletter to see my next articles, you'll find it here next to or at the bottom !
See you soon !!!
We are sorry that this post was not useful for you!
Let us improve this post!
Tell us how we can improve this post?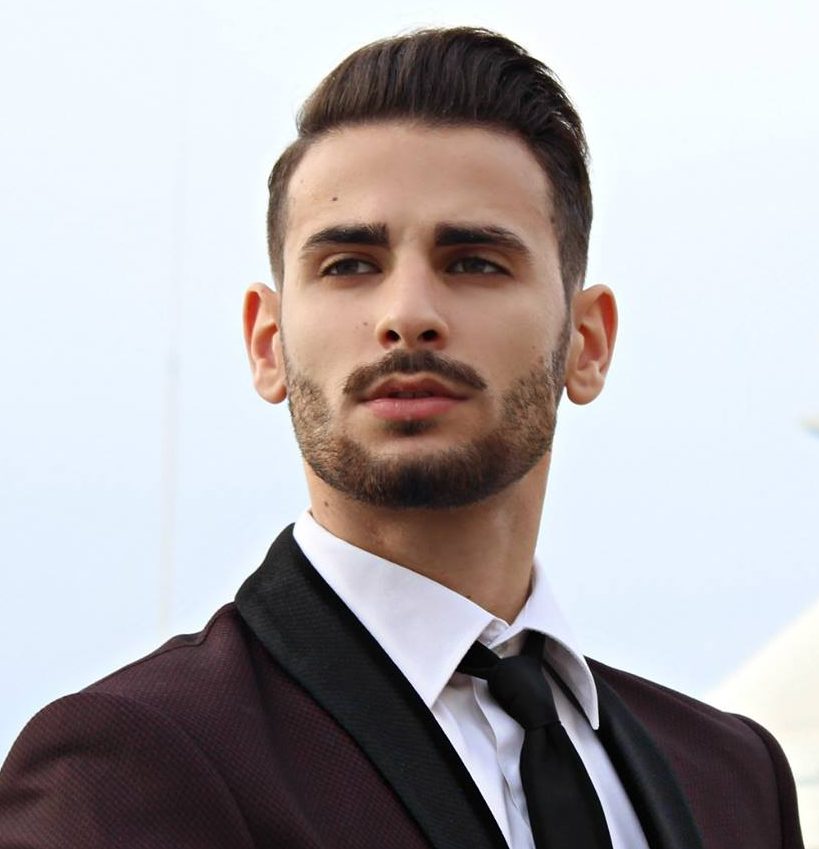 Hi, I'm Corrado Firera, digital entrepreneur and Italian blogger. I founded this website in 2017, since then I write fashion and lifestyle articles. To get further information about me or the web site, go directly to the "about me" section. Good continuation!!