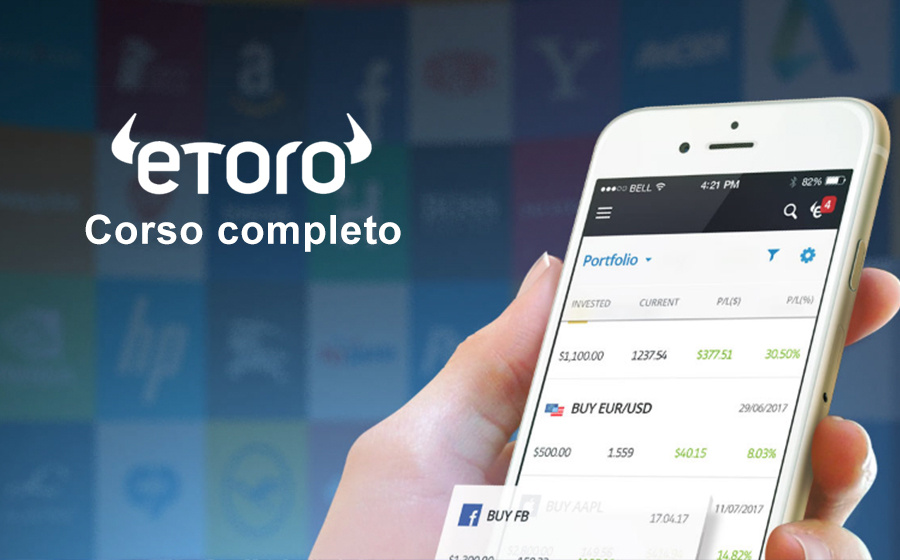 Hi everyone, in this complete guide we will show you step by step how to trade online with eToro the new social trading platform that is enjoying considerable success among traders in the world.
In particular we will explain how to log in to the online trading platform and how to carry out trading operations that will allow you to make a profit.
In the interests of transparency, we would like to inform you that carrying out financial transactions on the stock exchange or through trading platforms such as eToro is highly risky and you could lose the capital invested, so try to get as much informations as possible before launching into this world and, above all, practicing with the demo account of which we will talk to you shortly, read on!
How to trade with eToro – Registration
1. How to sign up on eToro
Signing up on the application is very simple and the steps are very fast, in fact the first step to start trading online with eToro is to sign up on the platform you find at the following address https://www.etoro.com/.
Once you have entered the official eToro website, click on the sign up item, and at this point you just have to enter a username, your email through which you will be informed of the registration, and to finish the password of at least 8 characters.
After performing these steps, click on the email you received to confirm your registration and it's done, you're almost one step away from starting trading!
2. Complete the profile on eToro
The second step to start trading online at eToro is to complete the personal profile by entering all the necessary information.
In particular you will have to click on the top left corner of the blue color "complete profile", in this way you will be eligible to make the first deposit and therefore to invest and at the same time you will be eligible to receive the profits of your trade, if there are it's clear! 😉
Once you click on "complete the profile" a window will appear in which you will have to enter your residence data, then country, city, street and phone number.
At this point you will be asked other questions to assess your knowledge of the sector, so answer without fear, these questions are required by law so all brokers are obliged to do them to new members.
To end up completing the registration on eToro you will have to send a photo front/back your identity document and a proof of your residence, then a photo of a bill receipt, gas, or light to give an example.
What is eToro's social trading
Before moving on to the operational part of online trading we would like to talk about eToro's social trading, in fact if today we have decided to create this guide for you on eToro and not on another broker it is precisely because today this provides a new way of thinking about trading traditional with social trading.
In particular, thanks to eToro you will not only be able to trade online as with any other platform created for this purpose, but you will also be able to emulate the operations of already professional investors who have been working in this sector for a long time.
This means that if Tizio invests X and earns Y you by clicking on copy trader you will go to perform his own operations.
I imagine you are wondering how to know if he is a professional trader or not what you want to emulate, no problem because eToro gives you data about the investment and risk threshold of each trader, so it's up to you to decide who to copy according to also your funds and the risk you want to run.
To proceed, from the menu click on the item PEOPLE, and choose the trader from which to emulate the operations, if you want some more information with the mouse cursor go over the photo of a trader and eToro will give you some more information.
How to trade with eToro
As announced before you can choose to trade on eToro or emulate professional traders thanks to eToro's social trading or trade using your own skills, but if you are here it is clear that you are newcomers to the industry so the best thing to approach this world is to use a demo account.
What is eToro's demo account
The demo account is an account through which it is possible to carry out financial transactions with the various assets made available by the broker with virtual money, this in order to bring the less experts to this world and make them understand how it works to avoid huge losses of money.
So through the demo account you will be able to work out by understanding how eToro online trading works without using real money that you could lose very quickly without the practicality and experience that a professional trader has.
To access the demo account, simply click on the top left of the VIRTUAL / REAL entry to change the account according to your needs.
Choose the trading tool (the asset)
As soon as you log in to the eToro online trading platform you will be directed to the homepage of the platform, where you will see the most traded stocks and generally the most traded ones, however you can choose different assets including indices, commodities, currencies, and stocks .
The choice of the asset depends essentially on the technique that you will use for your trading activity, for example if you plan to trade once a month it is better to direct you on the shares if instead you have in mind a daily trading then the best thing is the raw materials such as oil or currencies, as they are very dynamic and volatile.
Short or long
As in all online trading platforms also on eToro the trading activity focuses on these two directions: short if you think that the price of the asset you are going to speculate on will go down or long if you think the price will go up, so in other words going short you are selling, going long you are buying.
Now I guess you're wondering how to figure out whether to go short or long …
In this regard you can rely on technical analysis or study the asset graph to be able to establish in which of the two directions to go or the fundamental analysis, study market news and speculate on the effects they may have in stock markets.
How to place a trading order with eToro
Making a trading operation with eToro is very simple, go to the main page to choose the tool you are interested in making a trade on, click on it and then click on invest.
At this point a window will open as in the photo below: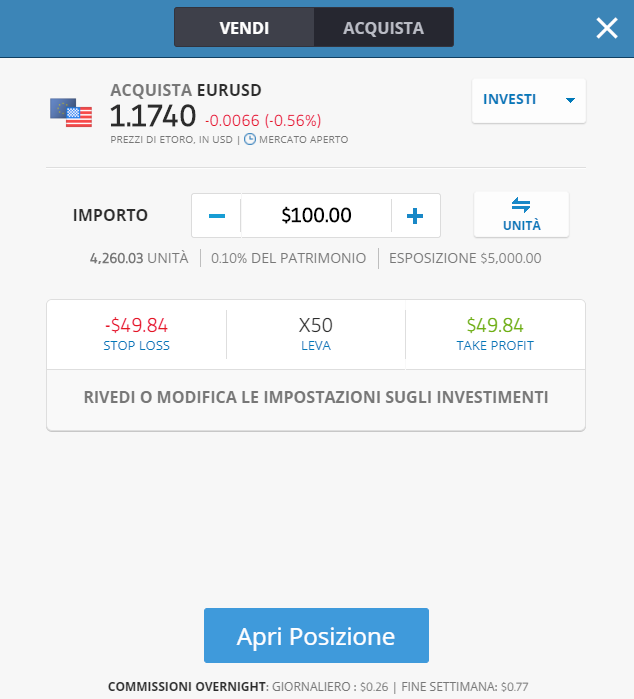 As you can see from the picture you now have several options to act, so first of all choose which direction to take, whether to sell or buy, by clicking on one of the two gray boxes at the top, then set the following:
AMOUNT: In this box you will simply have to enter the amount you are going to invest based on your strategy, of course.
STOP LOSS: Warning, this is a very important tool because by setting a stop loss you will limit your losses, in practice set a limit below which the eToro platform will automatically close your position without further damaging your capital.
LEVERAGE: The leverage is the financial instrument that allows you to move large capitals even if using much smaller figures, be careful not to overdo the lever because the bigger it is, the more the profit increases but at the same time the potential losses.
TAKE PROFIT: This works exactly like the stop loss but with the difference that the position will be closed as soon as the profit you set is reached, it is important to set it together with the stop loss in your strategy because it allows you to rest easy when you are not in front of the computer, since the curve could reach the profit that interests you but without the take profit the position will not be closed and very often you lose big chances of gain.
We also remind you that when you see the word open market, this indicates that you can make trades immediately but if on the contrary you should see the writing market closed, then in that case you can only make orders or you can set the trade but it will be opened only when the markets of that asset will open.
How to close a position with eToro
We have seen how to sign up on the world's most famous social trading platform eToro, how to open a position but now it's time to close the position and withdraw profits.
If you have not set the stop loss and take profit, the position will be closed only in case of loss of the entire capital or by yourself in profit.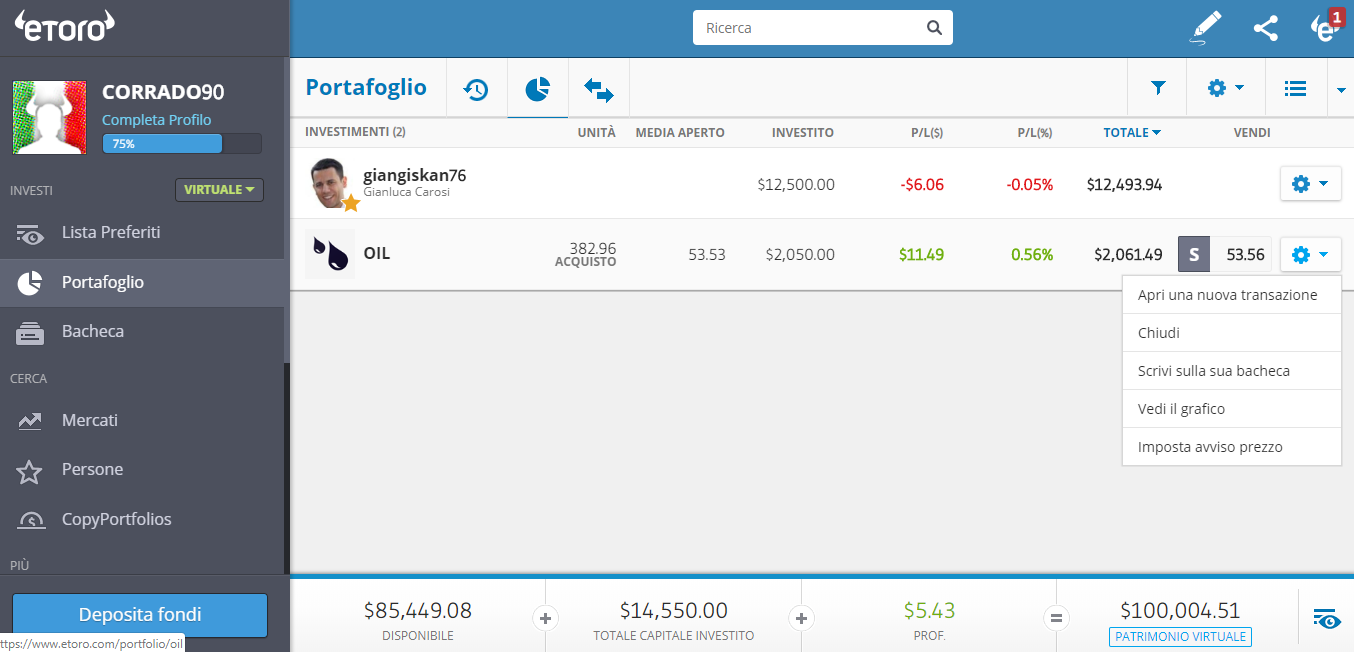 So on eToro to close the position, or because you have reached the profit you wanted, or because you don't want to risk losing any more money, you can simply go to the menu on the left and click on portfolios, the screen will show all the open positions, for closing the one that interests us will then need to click on the gear wheel and then on close.
To withdraw the funds instead it will be enough that you head from the menu on the left in the section withdraw funds, the rest is all very intuitive, remember that to make the withdrawal on eToro you must first verify the identity by sending the document of identity and proof of your residential address.
Our opinions about eToro
We have been able to test this online trading platform for several months working in different situations and on different assets, which is why we can finally express our opinions on the matter.
So from our point of view, eToro is today an online trading platform with great potential, first of all because it incorporates in itself all the main features that from our point of view every professional trading platform must have, like the possibility of having a demo account through which to train and the possibility of looking at the asset chart in real time.
The second reason instead is the possibility of being able to emulate professional traders who make the trading experience for newcomers a safer way to approach the first times in this world.
Thank you for being with us, this guide on how to use the eToro social trading platform ends here, if you found it interesting share it via the social buttons below and leave a like on our FB page to stay up to date, see you soon!
CF's Magazine
YOU COULD BE INTERESTED ALSO TO: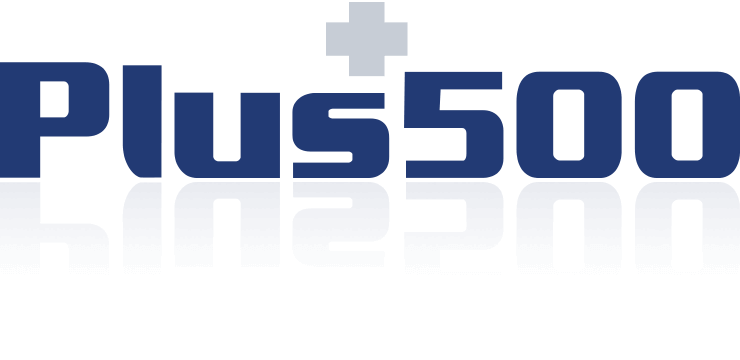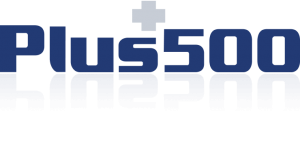 We are sorry that this post was not useful for you!
Let us improve this post!
Tell us how we can improve this post?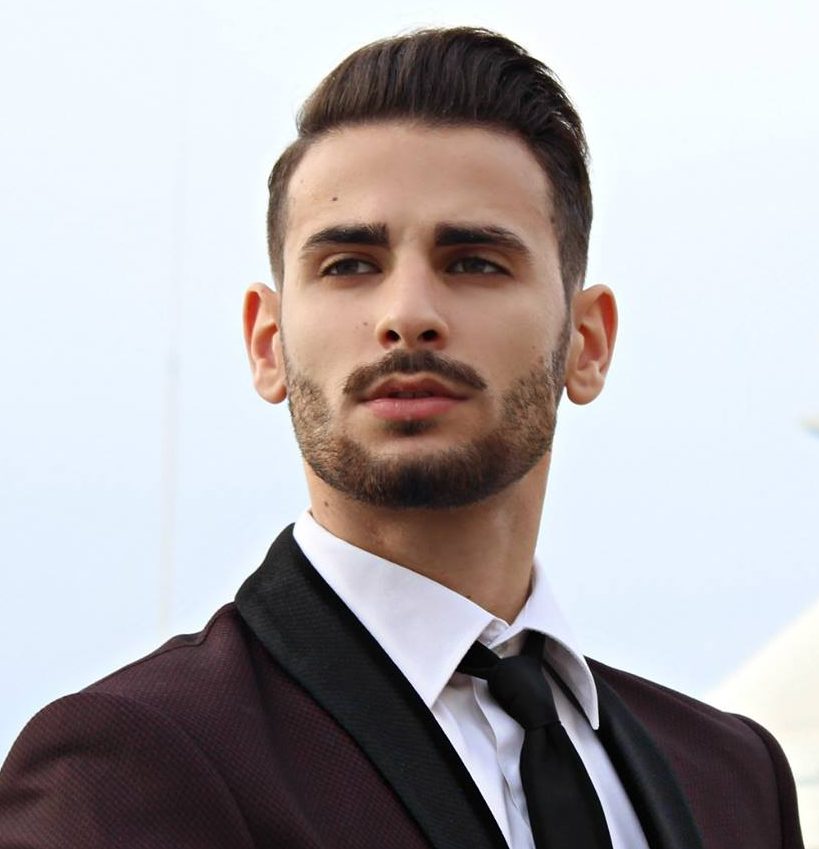 Hi, I'm Corrado Firera, digital entrepreneur and Italian blogger. I founded this website in 2017, since then I write fashion and lifestyle articles. To get further information about me or the web site, go directly to the "about me" section. Good continuation!!