Welcome back to Corrado Firera's Magazine. Today we will talk about Giulia De Lellis, influencer and well-known face of Italian television.
A phenomenon such as that of influencers has conditioned the perception of public opinion with surprising effects. Attracting followers by creating various types of digital content has become a rather consolidated guideline for those who want to conquer an immediate limelight. And if we add to this television appearances and media initiatives of all kinds, this status reaches unimaginable standards of popularity. Just think of Giulia De Lellis, a woman who has struck one success after another thanks to wide-ranging activities that have, as their founding core, the enhancement of her image of her. A transversal work studied at the table that is far from a possible setback.
Giulia De Lellis: biography and age
Giulia De Lellis was born in Zagarolo, near Rome, on January 15, 1996 and is 25 years old. She grew up in Pomezia and graduated from the Professional Institute of Art and Fashion in Neptune. Her life is marked by some traumatic episodes which, however, do not affect her determination. The first concerns the separation of her parents; a painful moment that led her to live, for a while, at her grandmother's house. The second, on the other hand, concerns the loss of aunt and cousin during the terrible earthquake in Amatrice in 2017.
The web and TV star has a brother, Giuseppe De Lellis, and a sister (Veronica De Lellis) born from a previous relationship with her mother. Through interviews and externalities in magazines, Giulia never fails to reiterate the importance she attaches to the concept of family. A safe harbor for her, capable of appeasing any existential turbulence, from the slightest to the most dangerous.
Giulia De Lellis: height, weight and success on Canale 5 and Instagram
Although she does not completely abandon the dream of being able to work in the fashion world, in 2016 Giulia De Lellis lands on Canale 5 in the Men and Women broadcast. As the suitor of the tronista of the time Andrea Damante, she stands out for her captivating ease. A lively woman with an irreverent sympathy that she immediately wins the affection of the public by becoming the character of the year of that edition.
Taking advantage of this propitious moment, Giulia pushes on the accelerator and begins to propose her own image (whose physique is based on a height of 1.64 cm and a weight of 49 kg) and a series of professional collaborations through her Instagram profile. The official De Lellis account boasts 5 million followers. In addition, it is a showcase where you really have everything: from snapshots of your private life to promotional images for beauty products. Not to mention the boundless amount of Instagram stories in which she interacts with her fans and thanks them for always being by her side.
Works and passions of Giulia De Lellis
In the same year in which it affirms itself in that of Men and Women, Giulia De Lellis is hired to be part of the cast of the Big Brother VIP. A turning point for her career that consecrates her as a full-fledged television public figure. Being over the top has become her trademark; a real added value that has dramatically increased her popularity, leading her to new professional situations in which work and passions match perfectly.
In fact, after such an exploit, all kinds of proposals have arrived to transform it into a winning testimonial. Thus, Maybelline and Blumarine chose her to represent their brands, both on their social pages and on Giulia De Lellis' Instagram profile. A series of experiences that helped her to become a well-known face contested by any advertising campaign. And that she finally enhances her passions that are bigger than her, that is fashion and beauty products.
Cinema, TV and record books
The debut in the world of publishing takes place in 2019. Giulia De Lellis publishes, in fact, the book The horns are good on everything. But I was better off without it !, written with the help of the writer Stella Pulpo. A best seller born from the negative experience of the love story between her and her ex-boyfriend Andrea Damante. A sad ending to a relationship that seemed destined to last a long time; and which, at the same time, screened the book in the Italian rankings, becoming the best-selling text of the year.
She takes her first steps as an actress through a web series entitled A Life in White, distributed on the online platform WittyTV. But it is in 2021 that she arrives on the big screen through participation in Michela Andreozzi's film Parents vs Influencers. As regards the television environment, the running of the Giortì entertainment format with Gemma Galgani – broadcast on Mediaset Play and WittyTV; while she, again in 2021, she is chosen to host the first Italian edition of the reality Love Island, broadcast on Discovery +.
Boyfriend and private life of Giulia De Lellis
Giulia De Lellis and Andrea Damante broke up (as mentioned earlier) in a bad way. However, after this relationship, the influencer had other love stories with the singer and former winner of Amici Irama and with the motorcycling champion Andrea Iannone. Right now, however, the beautiful Giulia is romantically linked to Carlo Gusalli Beretta, heir to the Pietro Beretta Arms Factory. During an interview, Giulia said that the two met almost by chance; and that for a series of circumstances, an overwhelming mutual attraction has blossomed. In short, a real love at first sight that, at the moment, is bringing so much joy and serenity to both.
Giulia De Lellis's secret
The secret of the young star's success lies in the authenticity of its contents. Any photo shared on social networks is devoid of those filters that alter the reality of the facts. Her contents are free of filters and her photos also show some imperfections that have plagued her for years but which today proudly flaunts that beauty is not all filters and virtual surgery. So, even those apparently hottest photos are nothing more than the result of a simple and immediate setting. No sleight of hand or significant modification, but only and exclusively the wonderful features of a woman who feels comfortable with herself.
What is your opinion on Giulia De Lellis' media statement? Let us know by commenting here at the bottom and if you haven't done so yet, share the article. Also stay up to date with us by leaving a like on our FB page, see you soon and good continuation on Corrado Firera's Magazine!
CF's Magazine, The Editorial Team
© REPRODUCTION RESERVED
We are sorry that this post was not useful for you!
Let us improve this post!
Tell us how we can improve this post?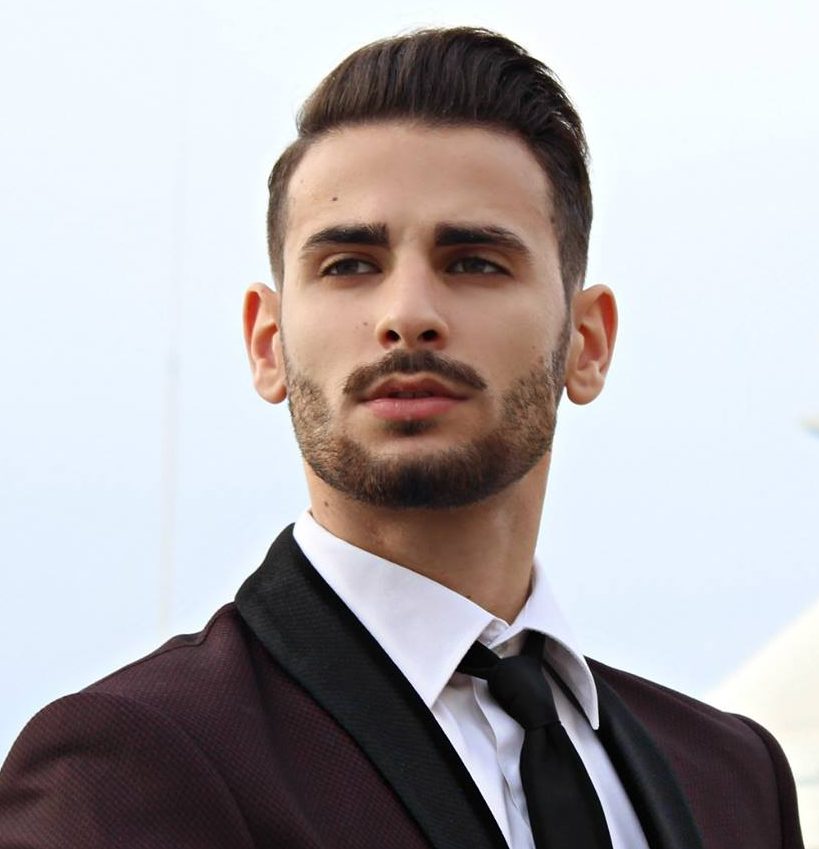 Hi, I'm Corrado Firera, digital entrepreneur and Italian blogger. I founded this website in 2017, since then I write fashion and lifestyle articles. To get further information about me or the web site, go directly to the "about me" section. Good continuation!!