Welcome back to Corrado Firera's Magazine! Today we are talking about the Breitling Chronomat, a men's and women's watch that boasts different versions in steel and gold.
The realities that characterize the product sector of luxury watches know how to stimulate the tastes and preferences of their customers through a series of truly exclusive innovations. From the aesthetic detail to the latest innovation in terms of accuracy and resistance, research in this sense leads to an improvement destined to conquer its reference market. For the Breitling Chronomat, for example, this has been going on for some time with flattering results; and whether it is a new or used model, its charm remains unchanged. An unmistakable trademark for a timepiece of absolute prestige.
Breitling Chronomat: a winning story
When presented in 1984, the Breitling Chronomat broke the mold of the time by betting on a mechanical watch of a certain type. A structural line in contrast with the thin quartz timepieces of the period; and which, in a very short time, were overshadowed by the initiative of the Swiss company which marked, among other things, a welcome return to Swiss mechanical watches. In short, a revised and correct reinterpretation capable of consecrating this sport-chic model as a style icon and maximum expression of an aesthetic that has made the chronograph trendy again. Automatisms and captivating design to satisfy male and female needs.
The recent evolution of a fashionable watch
The Breitling Chronomat has long been referred to as the aviators' watch; but it must be said that he also found a large group of admirers among adventure lovers on the water and on land. The versatility and charm that distinguish it even led him into the Formula 1 pits, where in the 80s and 90s it was considered the reference par excellence due to its precise and high-performance speedometer.
This deeply vintage soul of the Breitling Chronomat is presented today with a new look that certifies the commitment of the Swiss company in wanting to define a model for men and women of action, style and determination. The evolution of the timepiece in question boasts updated peculiarities by offering a design and a spirit with a high degree of involvement.
Breitling Chronomat: the characteristics of the new collection
The new collection enriches the original line by adding features that make it immediately recognizable. The rotating bezel enjoys the presence of knights that protect the glass and facilitate its manipulation. The knights at 3 and 9 o'clock are interchangeable so that the user can use them for both countdown and counting functions. While the integrated Rouleaux steel bracelet reveals a practical and manageable butterfly clasp. Peculiarities in step with the times that embellish every moment of the day, whether formal or informal. And the chosen outfit, from this point of view, is grateful.
Mechanical movements and luminescent hands
Each watch in the new collection is powered by the Breitling in-house caliber 01; a mechanical movement capable of providing a power reserve of around 70 hours. A technology introduced almost a decade ago and perfected, for the occasion, following cutting-edge guidelines. As for the hands, on the other hand, we are faced with luminescent components coated with Super-LumiNova, an exclusive patent of the Swiss company that improves readability in any lighting condition. It must be said that all Breitling Chronomat models – with the exception of the Chronomat Frecce Tricolori Limited Edition – are equipped with a red seconds hand. And with COSC certification, these chronographs prove to have exceptional precision, which is even combined with a water resistance level of 20 bar.
Breitling Chronomat: a strap for every circumstance
The Breitling Chronomat strap gives the chosen model a fresh and completely new look. Made of leather, rubber or ECONYL thread, these straps can also be purchased individually through a series of packages; the Surfer Pack, the Explorer Pack, the Weekender Pack and the Gentleman Pack ensure an unlimited variety that is easily manageable thanks to an unmatched interchangeability. Extracting one strap to insert another is an intuitive operation; and the merit must be attributed above all to the supporting structure of the timepieces in question, equipped with a resistant case with inserts and lugs of the highest range. With the right delicacy, the watch will never have any kind of imperfection.
Combinations and models to keep an eye on
The Chronomat collection offers chronographs with truly eye-catching metal and dial combinations. The prices of Breitling Chronomats are at considerable figures; however, there is no shortage of discounts and promotions that can make everything more accessible. Moving on to some models to keep an eye on, we can safely consider a version of the Chronomat B01 42 with a 42 mm stainless steel case, silver, copper or blue dial and contrasting black chronograph counters.
The Bentley Chronomat, on the other hand, celebrates the collaboration with the famous car manufacturer. 42mm stainless steel case and green dial with contrasting black chronograph counters define a must-have item. The beauty of which is also enhanced by the Rouleaux bracelet in steel with butterfly clasp and the inscription "Bentley" around the transparent sapphire crystal caseback.
Breitling Chronomat 44: top model of a superlative catalog
The Breitling Chronomat 44 reflects a universe where thrilling performances are the order of the day. The sturdy case is powered by an automatic movement with remarkable technical accuracy; and the resistance to water pressure up to 500 meters makes it a luxury accessory that is also suitable for carrying out unforgettable sporting feats. Its four versions – entirely in steel, in steel with a bezel with four solid gold indexes, in steel with a gold bezel or entirely in gold – pair with a wide selection of dials, bracelets or straps.
Breitling Chronomat Automatic 36: transversal elegance
The Chronomat Automatic 36 is a sports watch that does not disdain style and elegance. Available with a stainless steel case or in luxurious 18K red gold, this watch also satisfies the preferences of the fairer sex; in fact, you can opt for bezels with diamonds, colored indexes and dials. And the rubber strap ensures unprecedented flexibility and handling.
Is there a Breitling Chronomat that particularly inspires you? Please let us know by commenting below and if you haven't done so yet, share the article. Also stay up to date with us by leaving a like on our FB page, see you soon and good continuation on Corrado Firera's Magazine!
CF's Magazine, The Editorial Team
© REPRODUCTION RESERVED
We are sorry that this post was not useful for you!
Let us improve this post!
Tell us how we can improve this post?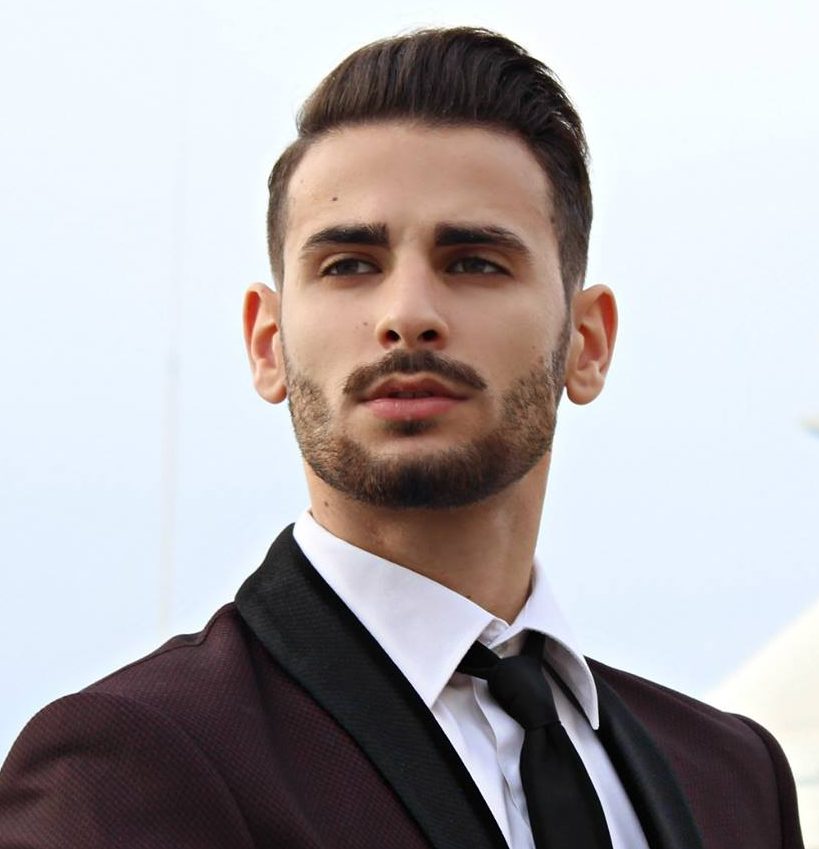 Hi, I'm Corrado Firera, digital entrepreneur and Italian blogger. I founded this website in 2017, since then I write fashion and lifestyle articles. To get further information about me or the web site, go directly to the "about me" section. Good continuation!!