Hi everyone and welcome to CF's Magazine, today we will tell you about the best Hamilton watches for men of this 2020.
Before moving on to the list, let's give some brief information on this fantastic brand of wrist watches.
The Hamilton Watch Company is a renowned American company founded in Lancaster in 1892, it is a brand that manufactures premium and luxury watches according to the highest standards of the market, it is also known for its specific production of Hamilton watches with automatic movements.
Below is the list of the most beautiful and best models of 2020.
Hamilton men's watches 2020
Hamilton wristwatch Khaki III h68481533
The Hamilton watch for men you see in the picture is a classic model with Arabic numerals, with a refined look, the brown leather strap gives a touch of vintage class that we really like.
Hamilton Men's Automatic Analog Watch with Stainless Steel Strap – H70455133
What you see in the pic is the same version of the Hamilton timepiece that we have seen before but with a steel strap. It is amazing how changing the strap the watch has taken on a more sporty and current appearance.
Hamilton Men's Analog Quartz Watch with Leather Strap H38441583
A timeless Hamilton watch, the style is recognizable, the elegance is typical of the maison that has been producing luxury watches for over a hundred years, the model you see in the picture is perfectly suited to men who love elegance.
Hamilton Men's Automatic Analog Watch with Stainless Steel Strap H39515154
Also for lovers of steel straps, it is possible to take a look at this alternative. Roman numerals give a classic look while the material gives a sporty contrast. It is a Swiss precision automatic men's watch.
Hamilton Analog Automatic Wrist Watch H32565735
Another Hamilton model for men that has particularly impressed us is the one you see above. Hamilton is famous for the production of watches with an automatic mechanism, but this wristwatch surprised us particularly for its original aesthetics and which differs considerably from the classic models that the American fashion house is known to bring to the market.
Hamilton Men's Automatic Analog Watch with Leather Strap H39515754
In this regard, we offer you a timeless classic, steel case, black leather strap and dial with Roman numerals. Also this obviously automatic model like the vast majority of Hamilton watches.
Hamilton Men's Analog Quartz Watch with Leather Strap H38511743
If you are not particularly fond of Roman numerals, we propose instead a model with Arabic numerals. It is a very simple and premium price automatic watch that will surely convince you a lot, especially for the latter.
Hamilton men's watch- H24411732
If you are looking for something decidedly more original and unique, it is clear that this model will be for you. The design is spatial, the dial vaguely reminiscent of the shape of a shield and the black leather strap fit very well, it is certainly ideal for more eccentric men.
Hamilton Jazzmaster GMT automatic H32695731 men's watch
Another model that you will appreciate very much is definitely this. The combination of black strap and steel case as we said before is great, the current model is much more complex and complete than previously seen, even here the movement is Swiss and automatic, it resists water up to 5 bar.
Hamilton Khaki Navy Scuba Auto / men's watch / black dial / steel case and bracelet
This latest model on the list is really current, with a stainless steel case and strap proving to be a must have for all lovers of Hamilton watches. It goes perfectly with a casual look as it is a wristwatch with a decidedly sporty touch.
Thanks for being with us, this article on Hamilton men's 2020 watches ends here, if you found it interesting, share it with your friends via the social buttons that you find below and leave a like on our FB page to not miss the news and trends on the world of watchmaking, see you soon!
CF's Magazine
© RESERVED REPRODUCTION
We are sorry that this post was not useful for you!
Let us improve this post!
Tell us how we can improve this post?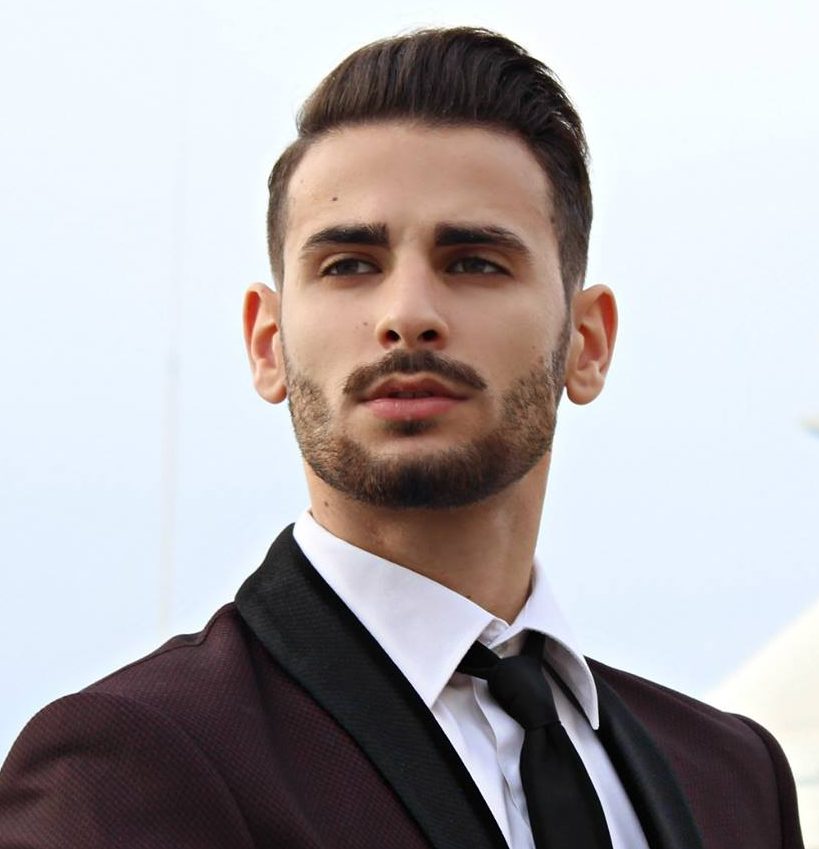 Hi, I'm Corrado Firera, digital entrepreneur and Italian blogger. I founded this website in 2017, since then I write fashion and lifestyle articles. To get further information about me or the web site, go directly to the "about me" section. Good continuation!!