Welcome back to Corrado Firera's Magazine. Below, the list of those who are the 10 best paid jobs in Italy today.
The world of work is a constantly evolving reality that obviously adapts to the dynamics that regulate supply and demand. To frame, therefore, the 10 best paid jobs in Italy today, it is necessary to dwell on some details such as salary level, average salary, senior salary and maximum salary. However, we must not forget that to carry out the jobs where you earn the most, you need skills, professionalism and a spirit of sacrifice. Features of a certain level to make a difference, always and in any case.
The 10 best paid jobs in Italy today: the figure of the notary
That of the notary is an entirely Italian profession. A figure that requires a rather long process, before reaching an average annual salary of 265,000 euros. Law degree, 18-month apprenticeship in a notary's office, passing the public competition organized by the Ministry of Justice and opening a study to evaluate the validity of contracts and public documents. These are the steps to take to carry out one of the most profitable professions. And whose difficulty requires a great determination to be revealed especially in itinere, that is when obstacles of all kinds can hinder one's path.
The highest paying jobs: the doctor
In second place is the doctor, one of the jobs where you earn the most – especially in the public sector. Dedicating your life to such a profession requires a choice that goes beyond mere remuneration aspects. Taking responsibility for people's lives and health is not easy at all; in addition, the training of a doctor never ends, even after 6 years of medicine and almost as much specialization. However, biomedical research has a longer time frame than other sectors that allow a doctor to calmly update himself. With regard to average salaries, they range from 75,000 euros per year to 113,000 euros per year, if the doctor is specialized.
The airliner pilot among the 10 best paid jobs in Italy today
Among the best-paid jobs, there is also the airline pilot. His average income is 74,800 euros per year; but with various career advancements, it is even possible to achieve income far higher than that mentioned above. Suffice it to say that, with 10-15 years of experience, you can easily reach a salary of 118,000 euros per year; while pilots who work within prestigious companies manage to earn as much as 220,000 euros a year, especially if they are at the end of their career. A highly qualified and fascinating profession, with its enormous responsibilities to be respected in any circumstance.
The pharmacy owner is one of the most profitable professions in Italy
In fourth place of the 10 best-paid jobs in Italy today is the pharmacy owner. The average annual salary of an employed pharmacist is around 26,500 euros; the owners, on the other hand, reach figures such as 120,000 euros per year when they manage activities located, for example, in the nerve centers of large cities such as Milan and Rome. In short, the salary increases or decreases according to the size of the pharmacy and its geographical location.
Web Marketing Manager: a digital figure that is increasingly in demand
The Web Marketing Manager is the leading professional figure in the digital sector. To obtain this title, you need to have a good apprenticeship within various marketing teams and have a solid background in your personal background. This is because the digital universe requires a very rapid aptitude for updating; and acquiring new and specific skills, you can aim for a job title which, currently, is one of the best paid jobs. Furthermore, it must boast a series of soft skills to coordinate the campaigns it manages in a homogeneous, coherent and productive way. Therefore, his average salary is equal to 57,000 euros per year; to these, then, must be added any bonuses related to production and results obtained.
Jobs where you earn the most: the financial advisor
As far as the figure of the financial advisor is concerned, we are faced with a highly expert profession in the financial markets. And on the basis of this, he offers his advice to his clients to evaluate the best investment choices, explaining risks, benefits, costs and much more. An all-round job that, with over 5 years of experience, receives a senior salary of 82,000 euros per year – compared to 55,000 for those new to the field. One of the most profitable professions in circulation which, however, requires forecasting and interpreting skills of extraordinary economic flows.
Software Engineer: the spearhead of the IT sector
The Software Engineer deals with the production, development and implementation of software systems. And it is among the 10 best paid jobs in Italy today because its material contribution is of vital importance for any reality that wants to keep up with the times. Today, no company can ignore a web universe containing apps, sites, multimedia channels and so on. Graduated in computer science, the Software Engineer earns, on average, 38,700 euros per year. But there is no shortage of cases in which you can even reach almost 100,000 euros in salary.
The engineer is among the 10 best-paid jobs in Italy today
In the eighth place of the jobs where you earn the most in Italy is the engineer. In this sector, there is a considerable variability that depends, first of all, on the sector of specialization; then, the years of experience must be considered, fundamental for certifying the quality of old and new skills. In any case, this professional figure is highly sought after in the job market. The average annual salary is around 38,000 euros. For a senior figure, the salary doubles reaching 81,000 euros; moreover, we must not forget any bonuses received monthly which make the whole increase further.
The most profitable professions: the accountant
The accountant can be counted among the jobs with the highest remuneration. Most likely, it is the quintessential outlet for a degree in economics. Registered in a special order, the accountant has expertise in accounting, taxation, accounting, tax law, commercial law and labor law. His activity di lui concerns consultancy services to companies and private tax and accounting obligations. His average annual salary of him is around 36,000 euros; at senior levels, he can reach € 64,500.
The lawyer is the best paid jobs in Italy
The 10th place in this special ranking is occupied by the lawyer. A prestigious profession (linked to the law degree) whose annual salary is equal to 36,000 euros. However, if you are an integral part of international studies, your pay can rise considerably, reaching 51,800 euros per year. An experienced lawyer, with 10 years of activity and a well-established career, can get to receive 70,000 euros per year.
Among the 10 best paid jobs in Italy today, is there one that inspires you more than the others? Please let us know by commenting in the section at the bottom. And to stay updated on the new contents of our site, leave a like on our FB page: see you soon and good continuation on Corrado Firera's Magazine!
CF's Magazine, The Editorial Team
© REPRODUCTION RESERVED
We are sorry that this post was not useful for you!
Let us improve this post!
Tell us how we can improve this post?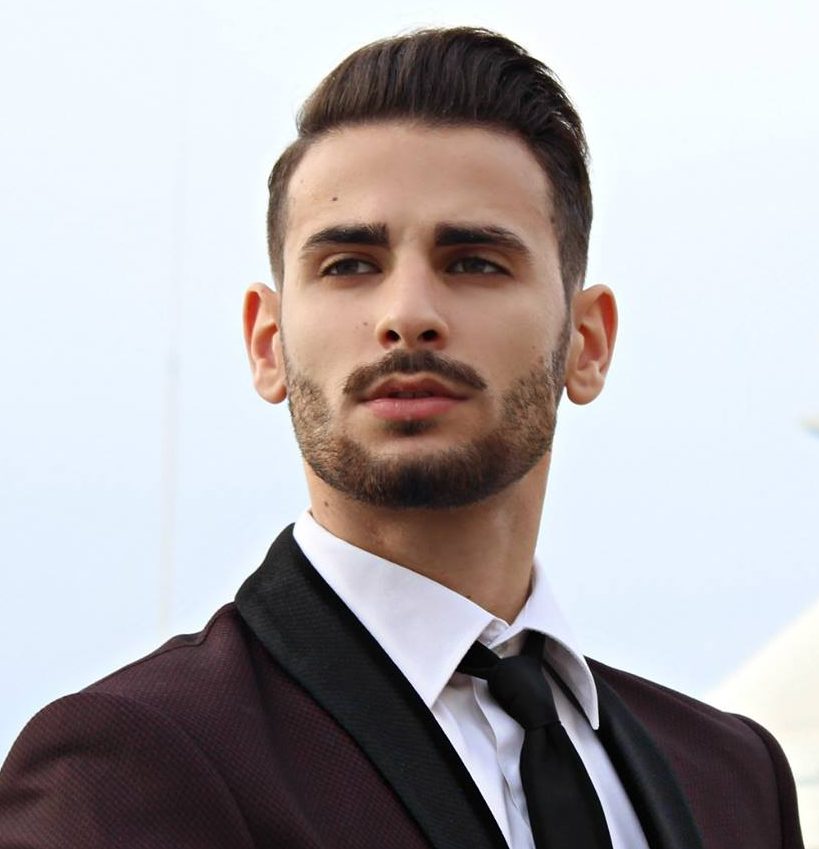 Hi, I'm Corrado Firera, digital entrepreneur and Italian blogger. I founded this website in 2017, since then I write fashion and lifestyle articles. To get further information about me or the web site, go directly to the "about me" section. Good continuation!!