Welcome to Corrado Firera's Magazine with another very interesting article on the most fashionable men's haircuts of 2021.
Taking good care of your look is one of the fundamental dictates of those who want to be constantly flawless. Whatever the occasion (formal or informal), no detail is left to chance. And the maniacal care in this sense enhances the search for a perfect style, in line with one's personal characteristics and attitudes. One of the priority parameters is the hairstyle; and if you want to get an overview of the trendy men's haircuts of 2021, you need to focus on those details that consecrate one trend rather than another. On the other hand, it is a variegated universe full of nuances.
Trendy short haircuts for men – versatile and never out of place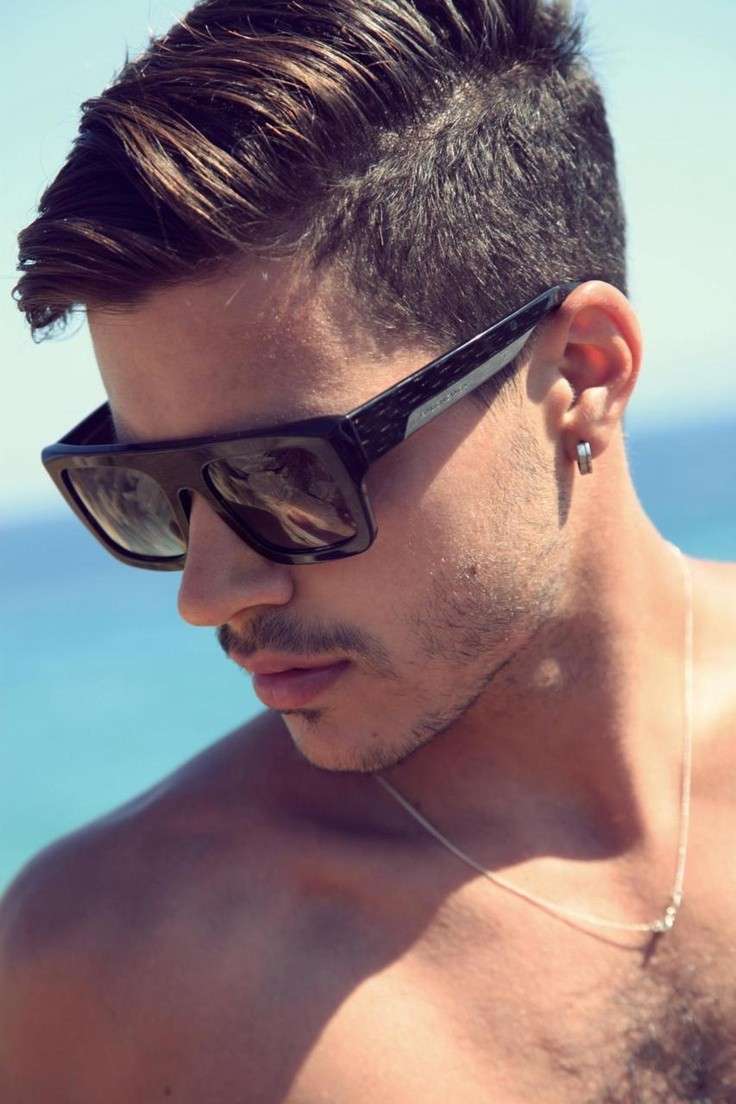 The short hair style is easy to manage. It does not require gel and is congenial for both work and leisure. Currently, there is a huge demand for the look in question with the tuft highlighted. A combination that several celebrities (from sports and entertainment) show on several occasions; and that, therefore, leaves its mark by influencing, first of all, those people love to be constantly in fashion.
Undercut haircuts: the possible combinations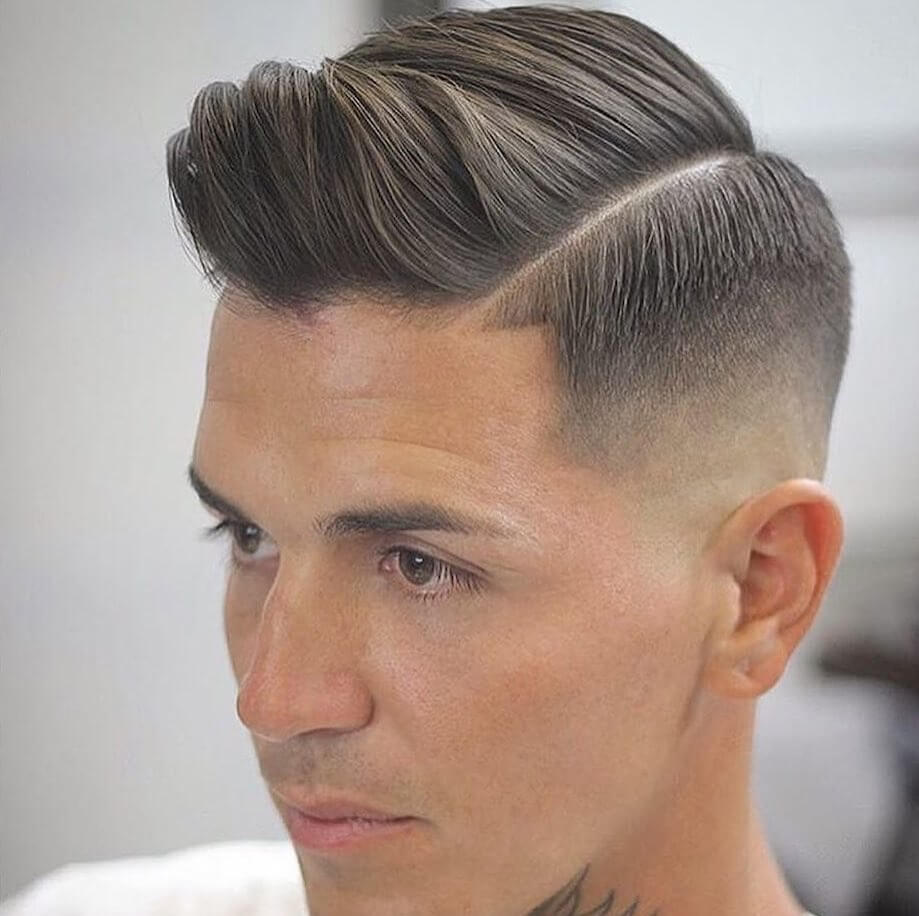 If you are looking for a boyish look that rejuvenates even the most elderly, you can opt for the undercut cut. The shaded hair on the sides, the result of well-calibrated shaves, are rightly among the trends of 2021. Furthermore, it is often re-proposed with a line, tuft and pompadour since its incomparable freshness makes it possible to enjoy pleasant variations on the theme. Like wavy hair with unkempt locks, a youthful trick for men and boys with rather marked style needs.
Short layered cut: trend and style of absolute level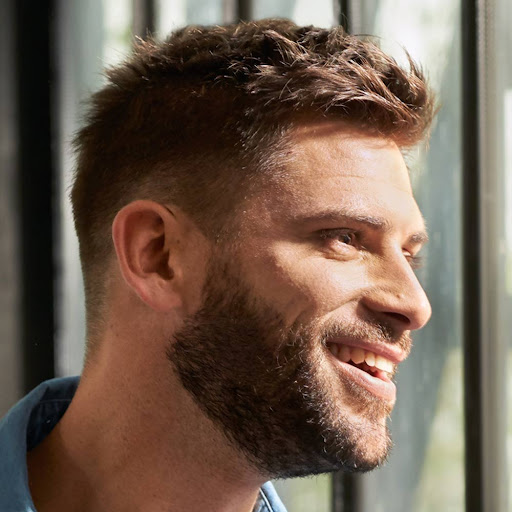 Among the trendy men's haircuts of this 2021 the short scaled one must certainly be included. This solution has a notable peculiarity: maintaining, in fact, the length of the upper part, it is possible to use the tuft to switch from one hair style to the other with extreme ease. Smooth or wavy, therefore, for a superlative aesthetic. Just think of the Turkish actor Can Yaman, who has been adopting this cut for some time and enjoying the success he deserves. And that, with a properly cared for beard, he creates a perfect balance able to give full emphasis to his look making it simply captivating.
Fashionable short haircuts for men: timeless look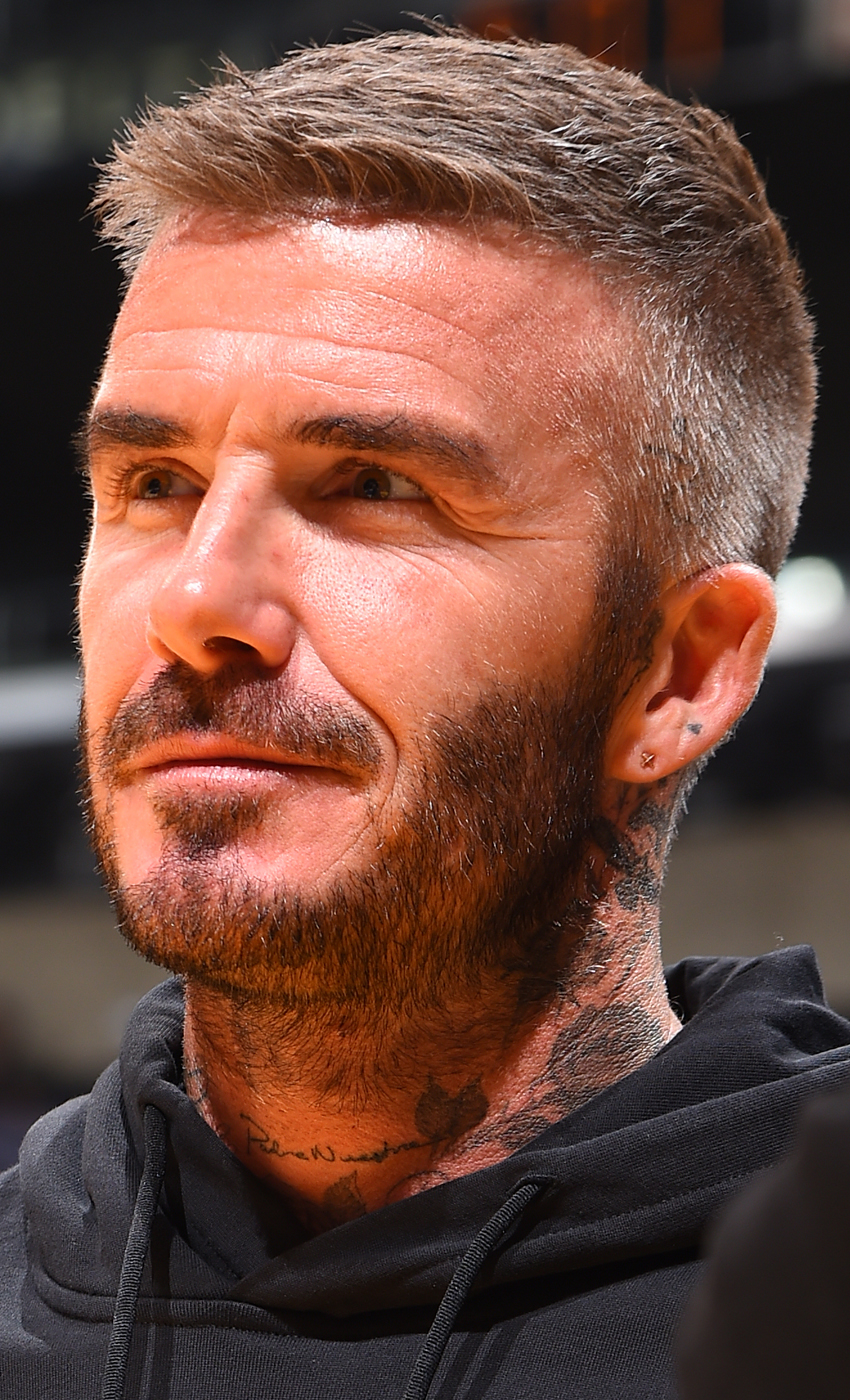 Short hair always remains an evergreen. All the more so when it comes to having to wear them very short, a cut that highlights your features giving enormous charm even to men who have passed the door. Like David Beckham, an all-round style icon. The short disheveled cut with long sideburns is the right option for those who are starting to lose their hair and show their first gray hair; while the short cut with side parting and disheveled tuft upwards is the most popular among young people and has incredible versatility.
Short hair back: approved by Mariano Di Vaio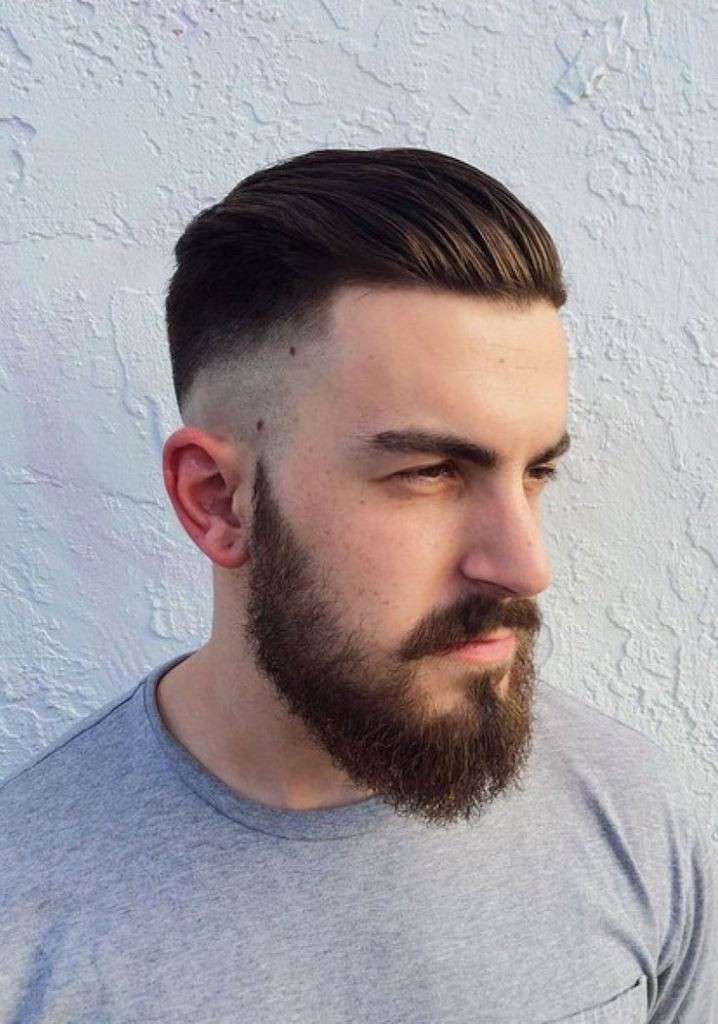 The 2021 trend also focuses on those cuts characterized by wavy, straight hair or with a tuft worn backwards. Back tuft and high shade is an easy mix to manage, therefore congenial for guys who don't want to waste too much time in front of the mirror in the summer. Same goes for the side shading with the unkempt hair and for the high shades with smooth hair; with the latter choices especially by those who want order and composure even when it comes to having fun. A school of thought shared even by Mariano Di Vaio, who constantly sports a short à la page hairstyle exhumed on the sides.
Trendy men's haircuts with tuft – modern aesthetic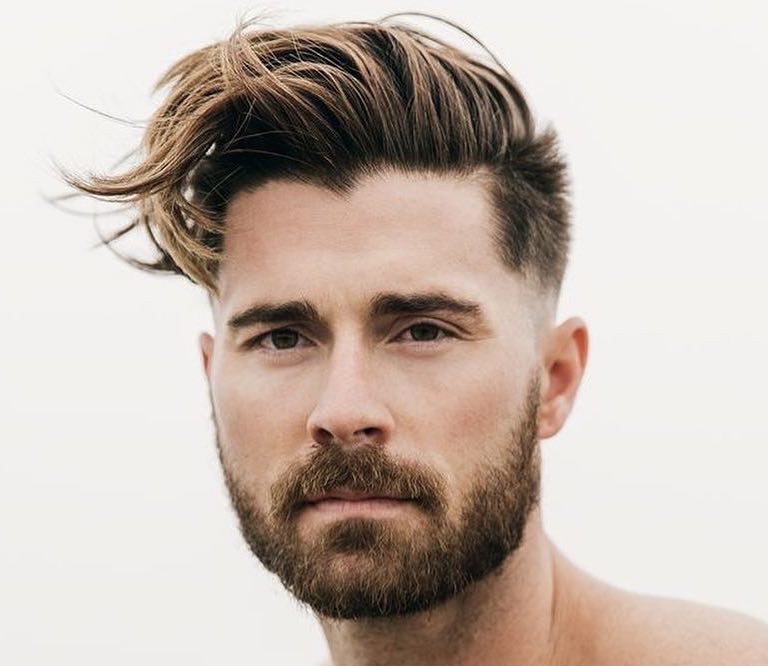 The confirmation, among the 2021 trends, of the haircut with a tuft (whether medium or long) certifies the timeless appeal of certain men's hairstyles. The tuft, then, must be treated with products such as waxes or modeling pastes for a long-lasting soft effect. The trendy mixes include low shading, side parting and high tuft; homogeneous tuft, line and nuance; sideburns, shades, tuft and lightening faithful to the style of 1950s men. A combination that Pierce Brosnan (James Bond from 1995 to 2002) has been using since time immemorial, making it a personal distinctive trait.
Pompadour cut: reinterpretations to keep up with the times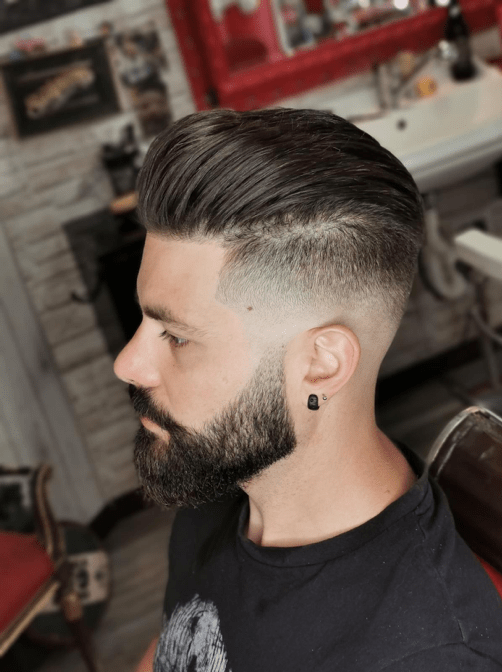 The style of the new Pompadour cut includes elegant hair, tidy and shaded on the sides. The high and wavy tuft, on the other hand, rewards the choice of those who want to keep their hair free from any stylistic and aesthetic imposition. A school of thought for those with a rebellious character showing a casual attitude, often and willingly. However, if there is a star who has consecrated the Pomapdour cut as a trademark, that star is undoubtedly Dave Gahan. The leader and frontman of Depeche Mode has been sporting this hairstyle for decades maintaining a class and elegance with few equals in the world.
Curly or wavy hair: the trendy men's cuts for 2021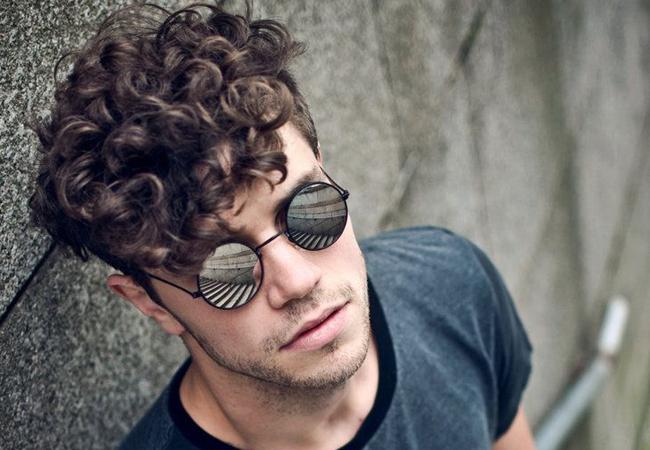 The watchword, for those with curly or wavy hair, is naturalness. The fashion of the moment suggests, in fact, to show the natural curl of one's hair, leaving it, in the case, a longer one in the central part. Faded on the sides with bangs, or with a hint of parting, the look of the hair in question must not depend on combinations that are the most popular. An essential guideline to avoid disfiguring by respecting your scalp.
Fashionable long or medium haircuts for men – softness in power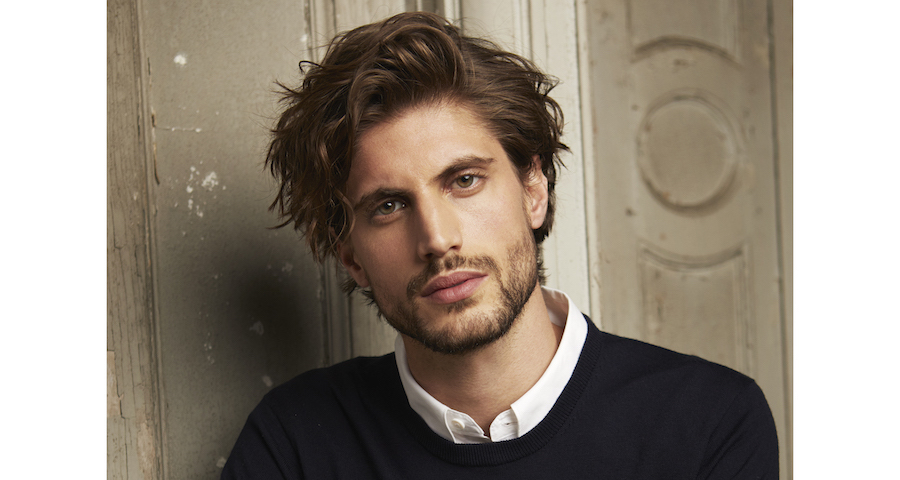 For those with medium or long hair, 2021 offers a range of opportunities in which softness and naturalness reign supreme. For a non-aggressive boyish look, you need to coordinate the length of the locks by allowing yourself a scaled hairstyle up to the ear. If, on the other hand, you want to adopt a medium-long cut, you can easily follow the style of Kit Harington. The actor (made famous by the TV series Game of Thrones) shows a thick hair that, with the right precautions, appears natural and not at all bulky. In short, a masculine hairstyle that knows well the fact of him.
Haircuts for men over 50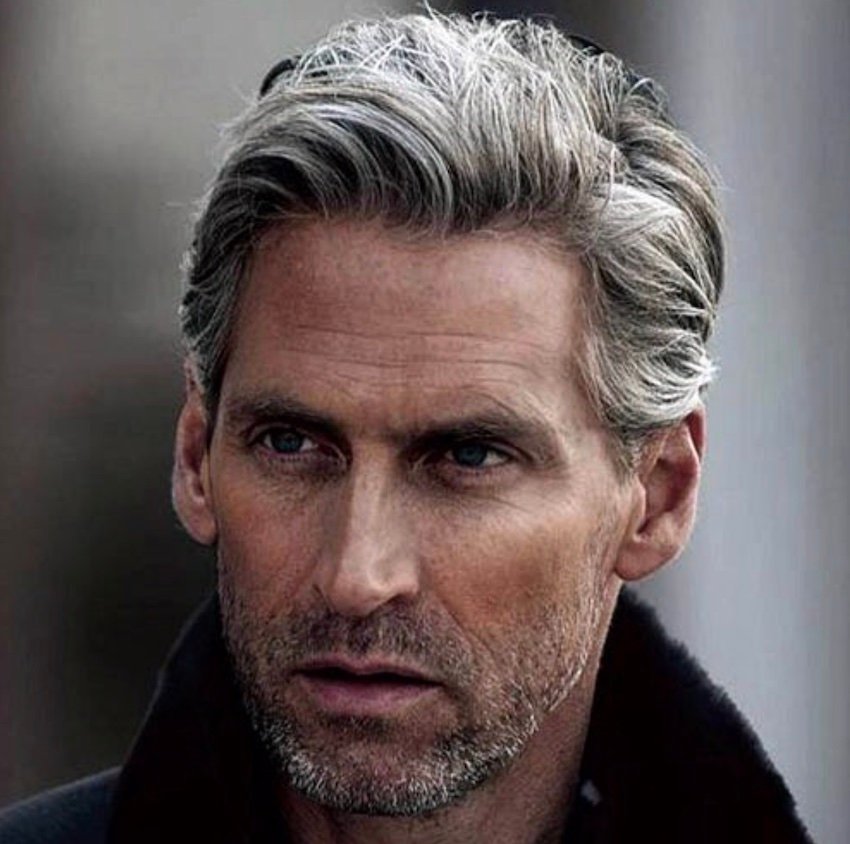 With regard to trendy haircuts for men over 50, the choices in this regard include hair care that gives the right emphasis to gray or graying shades. A simple and linear technique that, at the same time, embellishes and increases its attractiveness.
What is one of the men's haircuts of 2021 that strikes you most? If you follow a certain look, please let us know by commenting in the section at the bottom. And to stay updated on the new contents of our site, leave a like on our FB page: see you soon and good continuation on Corrado Firera's Magazine!
CF's Magazine, The Editorial Team
© REPRODUCTION RESERVED
We are sorry that this post was not useful for you!
Let us improve this post!
Tell us how we can improve this post?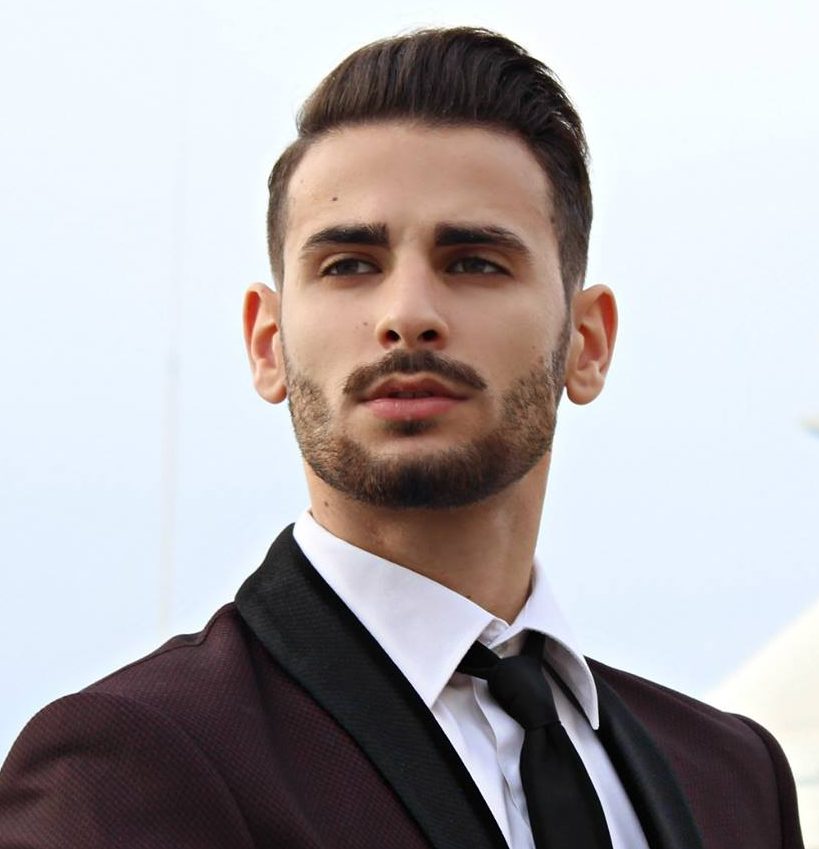 Hi, I'm Corrado Firera, digital entrepreneur and Italian blogger. I founded this website in 2017, since then I write fashion and lifestyle articles. To get further information about me or the web site, go directly to the "about me" section. Good continuation!!