Show business is a sort of separate universe, where earnings reach dizzying figures, giving those directly concerned a status of absolute excellence in the sector in which they operate. From cinema to TV, passing through sport, the audience of the highest paid celebrities offers a sample of names that influence, with their activities, millions of fans and enthusiasts. And the presence on social media further increases the perceived profits as an ideal place to sponsor any personal brands. An exorbitant turnover, where the top 10 positions are occupied by the following names.
Kylie Jenner: the queen of highest paid celebrities
Web star and entrepreneur, Kylie Jenner boasts an empire in the cosmetics sector thanks to the affirmation of her make-up brand, Kylie Cosmetics. Her assets far exceed $ 590 million; and this is also due to a considerable following on Instagram, with almost 260 million followers who do not miss even a post from Kim Kardashian's half-sister. Furthermore, in 2019 you founded a brand (Kylie Skin) for the production of products for the dermis; moisturizers, scrubs, face washes and make-up remover wipes to consolidate its commercial and media prestige.
Kanye West: music and mind-boggling earnings
In second place of the highest paid celebrities is Kanye West. The American rapper and producer has a very respectable musical curriculum; and although the latest works have aroused some perplexity from an artistic and media point of view (as in the case of the very recent Donda), Yeezy is on everyone's lips and takes home the beauty of 180 million dollars. Then, his line of Adidas sneakers should not be neglected, whose planetary response allows him to live as a nabob and to experiment new ways to consecrate his vocations.
Roger Federer: tennis and sponsor
The multi-champion from Switzerland is among the highest paid celebrities with $ 106.3 million. Contested by the sponsors to play the role of testimonial, the tennis player boasts an impressive palmares built, over the years, to the sound of challenges against other racket stars such as Nadal and Djokovic. An authentic institution for a noble and exciting sport; and that, generation after generation, is experiencing a auspicious growth capable of positively influencing the entire movement, from coaches to Sunday amateurs. And which, as Federer himself demonstrates, cannot be stopped even by a serious knee injury.
Cristiano Ronaldo: the Golden Ball of the highest paid celebrities
The Portuguese champion who currently plays in Juventus is one of the highest paid celebrities thanks to an annual income of 105 million dollars. A part of these earnings comes from the hiring with the Juventus club, or 30 million net; the remainder, on the other hand, is linked to business initiatives of various types and to an activity as a testimonial that does not include any type of stop. On the other hand, the mentality of the Lusitanian footballer is precisely this: to constantly aim for the top by overcoming his physical and mental limits. A reference, as well as an inspiration, for millions of boys and girls who want to achieve their dreams.
Lionel Messi: contratto faraonico in quel di Parigi
Messi has his place of honor in the ranking of the highest paid celebrities with an average annual gross of 104 million dollars. The six-time Ballon d'Or is a sort of football deity, closely followed at the stadium and on social media because of his prodigious talent and his private life, characterized by a splendid (yet united) family. After having crumbled every record with the Barcelona shirt, the Argentine Pulce has settled on the bank of the Seine by signing a pharaonic contract with Paris Saint-Germain. A market maneuver that will guarantee him to receive money and benefits in industrial quantities.
Tyler Perry: cinema and theater of depth
Playwright, director, actor, screenwriter and film producer, Tyler Perry is extremely active in the field of independent film and theater. The distribution of his films allowed him to earn 97 million dollars; it goes without saying, therefore, that Hollywood is a fertile ground for his income. However, he absolutely must not forget his deep commitment to social causes. This dedication led him to the awarding of the Humanitarian Oscar for his career. An exceptional recognition to emphasize the principles of a professional that transcends the confines of the star system, notoriously accustomed to giving importance to merely materialistic details.
Neymar Jr. and his social soul
Brazilian striker Neymar Jr. ranks seventh in the ranking of the highest paid celebrities with estimated wealth of around $ 95.5 million. A pretty good nest egg, made up of sponsorships of all kinds, commercial initiatives and a pharaonic engagement in Paris. In addition, his social accounts are followed by many people around the globe who consider him as a model for the new generations.
Howard Stern: irreverence among the highest paid celebrities
The well-known US radio and television host Howard Stern has gained some fame thanks to his explicit and sometimes argumentative style. Unmistakable trademarks, which have made him a public figure with a fortune of 90 million dollars. Having then signed a contract with Sirius XM Radio, a subscriber-only satellite broadcaster, increased his income, thus leading him into the exclusive ranks of the highest paid celebrities. A remarkable achievement for the former judge of America's Got Talent.
LeBron James: an asset to invest in the social sector
The basketball player LeBron James, spearhead of the Los Angeles Lakers and the NBA, enjoys a whopping 88.2 million dollars. Most of these revenues are the result of countless sponsorships: 2K Sports, AT&T, Beats, Coca-Cola, GMC, KIA Motors, Nike, RIMOWA and Walmart. In any case, it should be noted that King James (protagonist, among other things, of Space Jam 2), invests his money to also promote education and his existential centrality. Just think of the LeBron James Family Foundation, the association that helps boys and girls from Akron, Ohio – the hometown of the American athlete.
Dwayne Johnson: millions and popularity
The former wrestling star (known to all by the ring name The Rock) is the highest paid actor in Hollywood with $ 87.5 million. Contested by major Hollywood film productions, his presence in hugely popular films such as Jumanji, Fast & Furious has filled his personal wallet reaching stratospheric levels of economic well-being. And upcoming big-screen jobs – such as Black Adam and Red Notice – will continue along that trajectory.
What is your favorite celebrity? Please let us know by commenting in the section at the bottom. And to stay updated on the new contents of our site, leave a like on our FB page: see you soon and good continuation on Corrado Firera's Magazine!
CF's Magazine, The Editorial Team
© REPRODUCTION RESERVED
We are sorry that this post was not useful for you!
Let us improve this post!
Tell us how we can improve this post?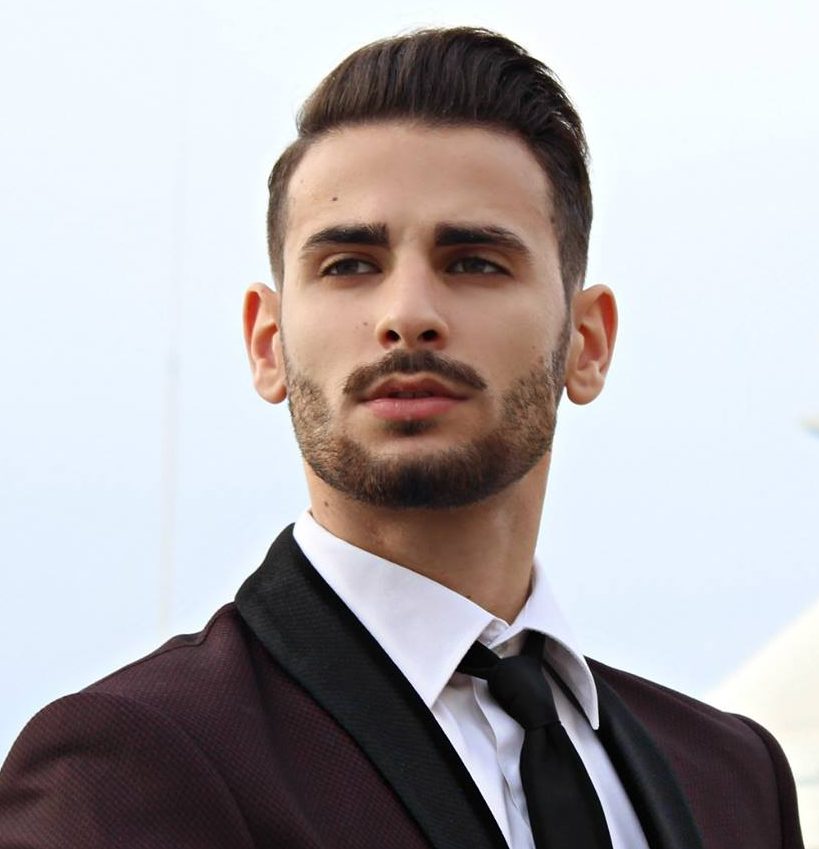 Hi, I'm Corrado Firera, digital entrepreneur and Italian blogger. I founded this website in 2017, since then I write fashion and lifestyle articles. To get further information about me or the web site, go directly to the "about me" section. Good continuation!!