Mens Haircut 2019: The 21 short and trendy haircuts. Short hair shaved to the sides and faded remain trendy this year along with pompadour.
Also this 2019 the trendy men's haircut is characterized by shaved hair and shaded on the sides and short or long on with pompadour like the typical Mariano Di Vaio's haircut with long tuft.
Short haircut for men 2019 – Trends
1. My man haircut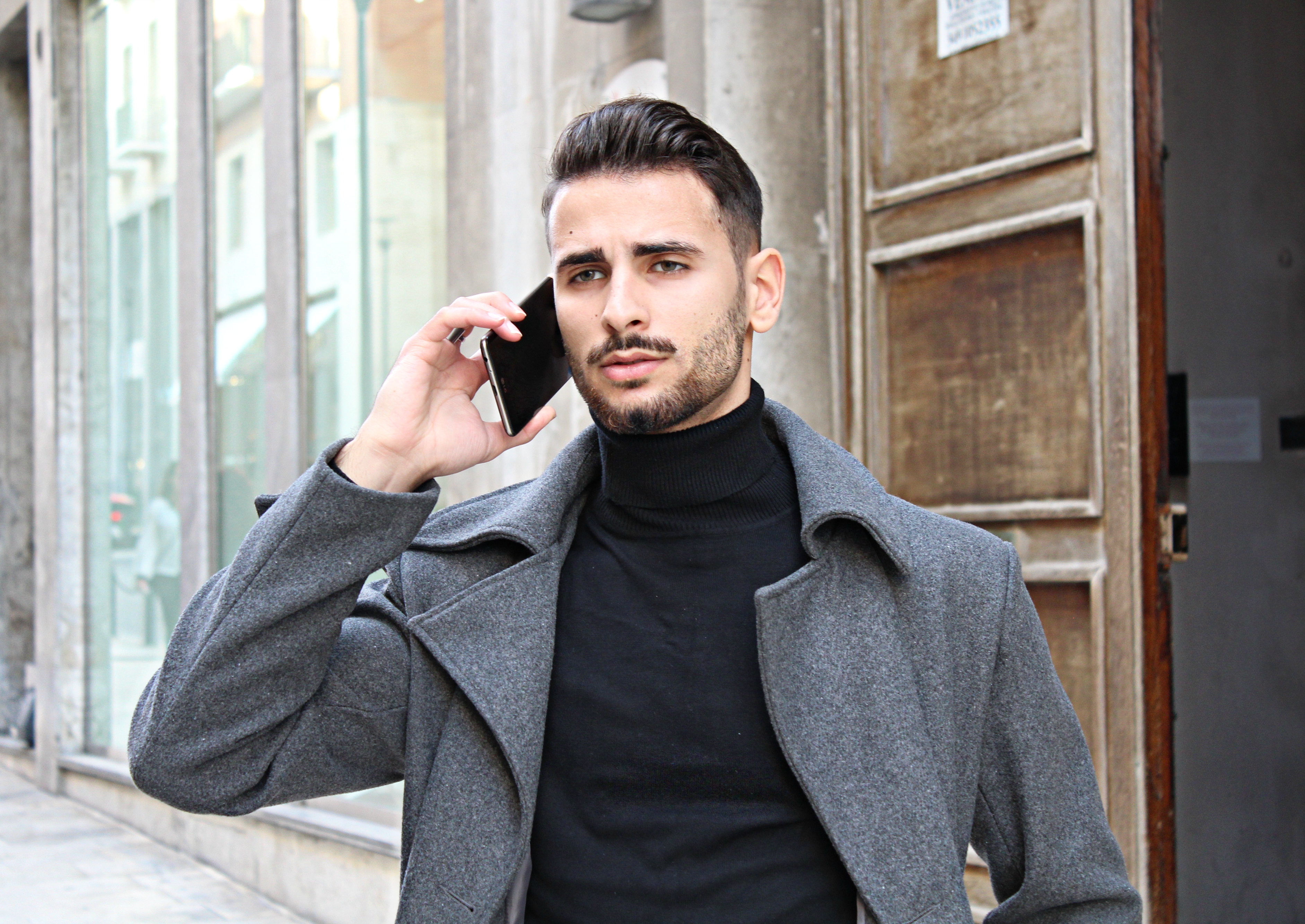 What you see in the picture is my haircut. This is a hairstyle for men very popular in 2019, in fact, as you can see, the hair is shaved and faded at the sides and long above.
If you like my haircut, take a look at the video tutorial I uploaded to my YouTube channel by clicking below:
2019 men's hair tutorial, hair shaved on the sides and above
2. Mens haircut 2019 with Pompadour (Mariano Di Vaio's tuft)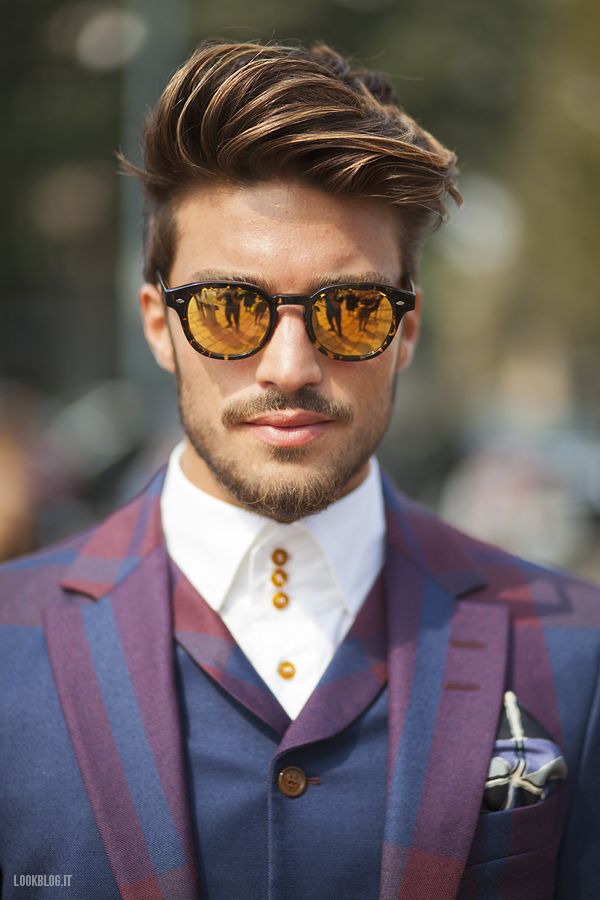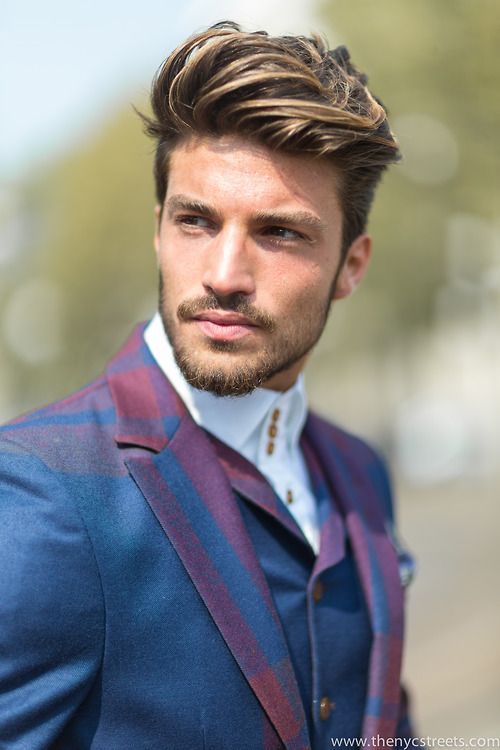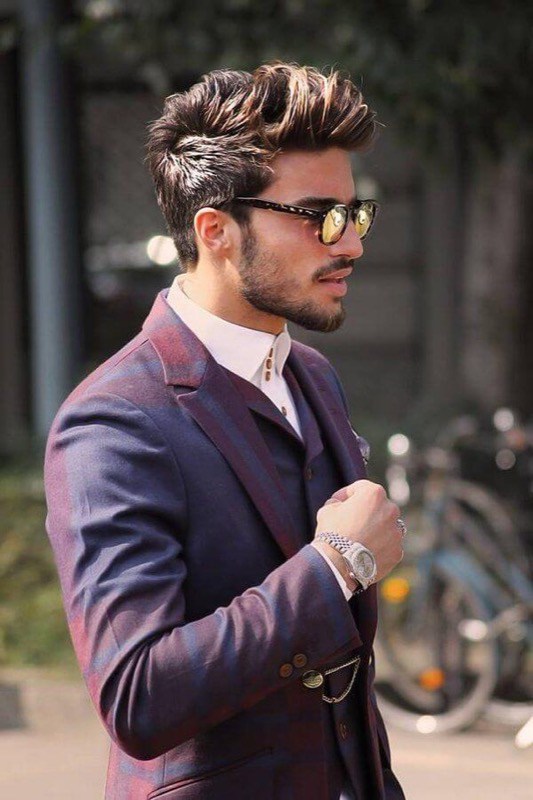 Mariano Di Vaio's one is a very trendy mens haircut also this 2019. It is a cheeky look of which the tuft has become almost a symbol among the youth of today. The hair is short at the sides and very long on top so as to generate a contrast that continues to please everyone.
3. Haircut shaved on the sides and short on top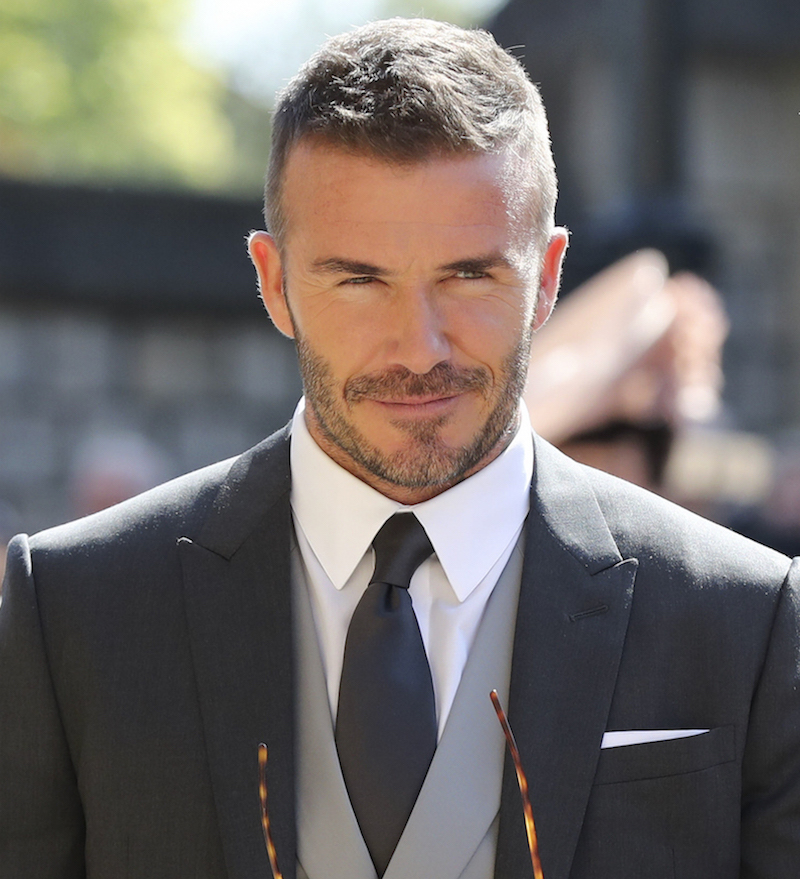 For 2019 there is also a return to David Beckham's haircut, a bit of a rebel, shaved on the sides and decidedly very short over, a style of hair that I find really cool.
4. New hairstyle by Mariano Di Vaio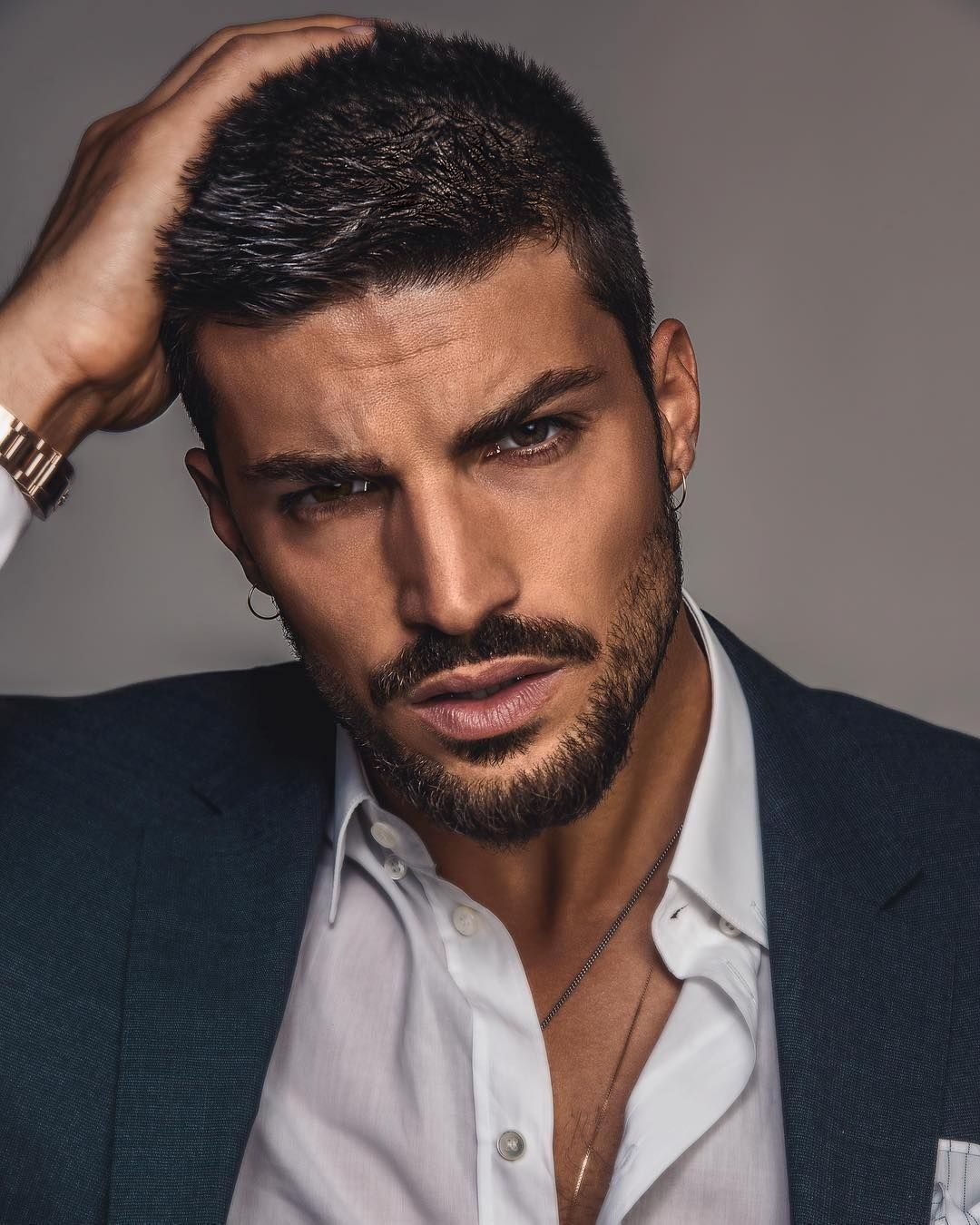 As I told you, the short man haircut is going very fashionable, in fact even Mariano Di Vaio gave up his tuft to keep up with the times.
5. Haircut shaved and shaded on the sides and short on top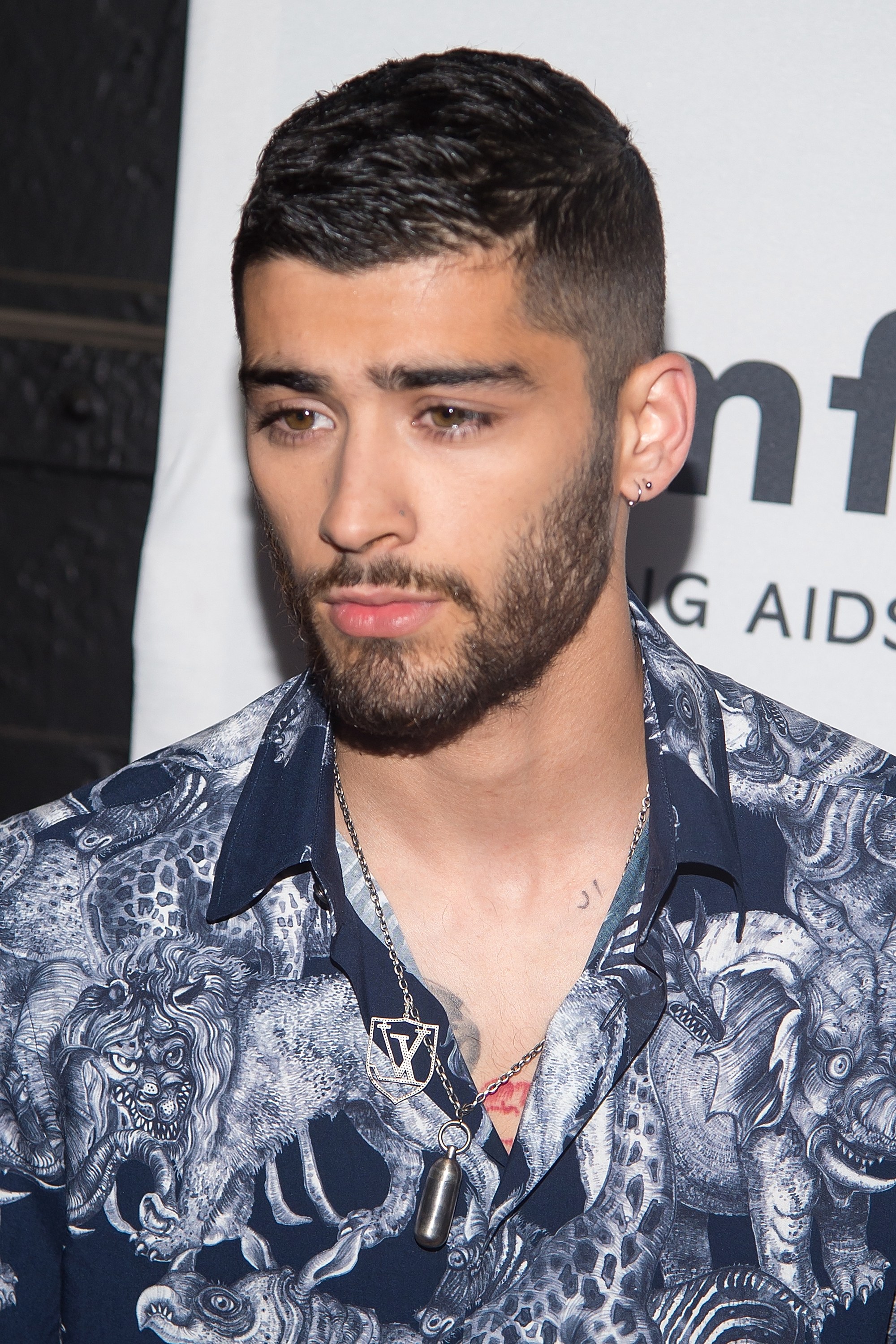 Not even Zayn Malik managed to give in to this hairstyle. In this case, however, the shading on the sides is well defined and the hair at the top is a little gelled.
6. Mens Haircut for 2019 (long)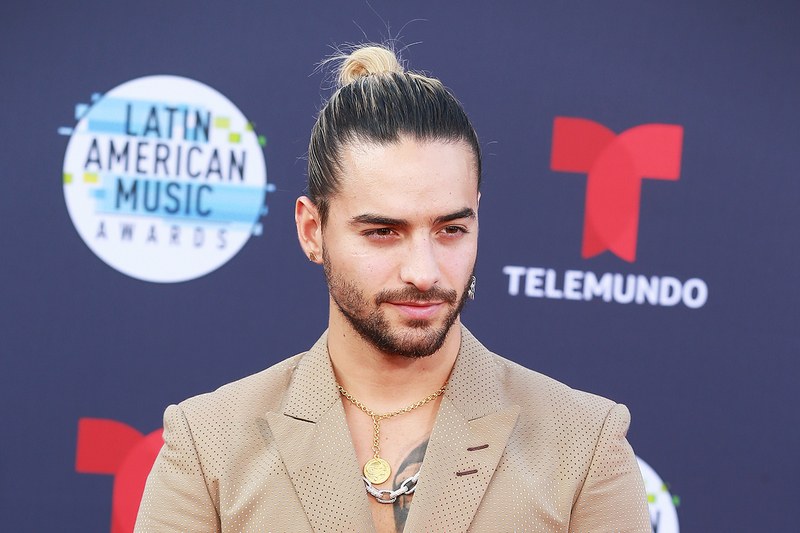 7. Haircut with rows on the sides and longer on the top

8. Shaved mens hairstyle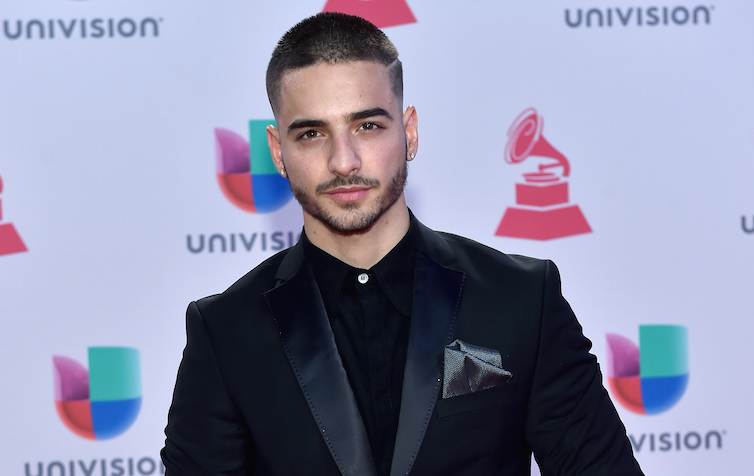 Maluma, who literally made us crazy with his songs, also gives us style lessons with his fast changes of look, going from a long haircut in 80s style that is also returning to a bad boy hair look of 2019 with row on the side and shaved.
9. Mens haircut shaved on the sides , shaded and worn backwards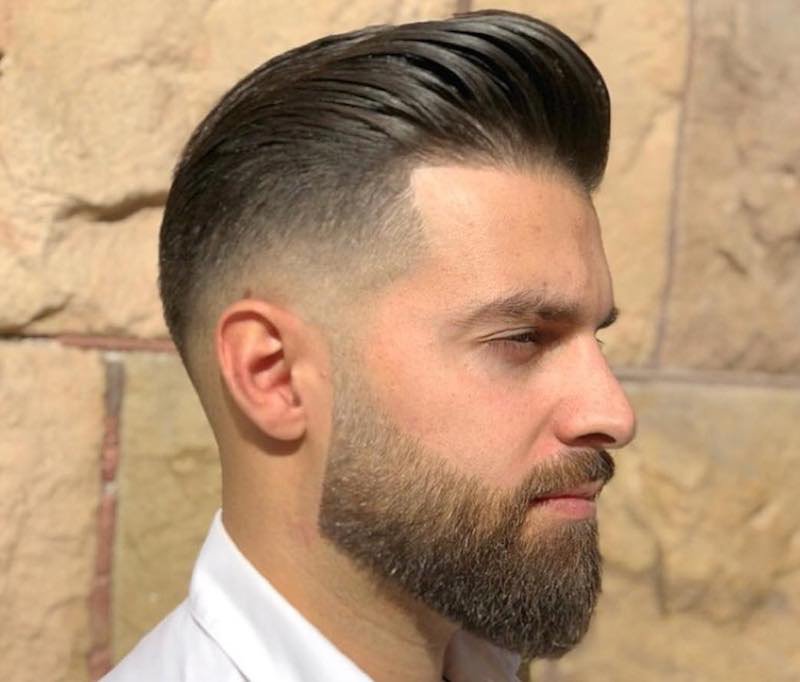 What you see in the picture is a very sophisticated hair look and dapper, the hair is very shaved and shaded on the sides, above are combed backwards with a very interesting pompadour.
10. Hair cutting backwards without shading on the sides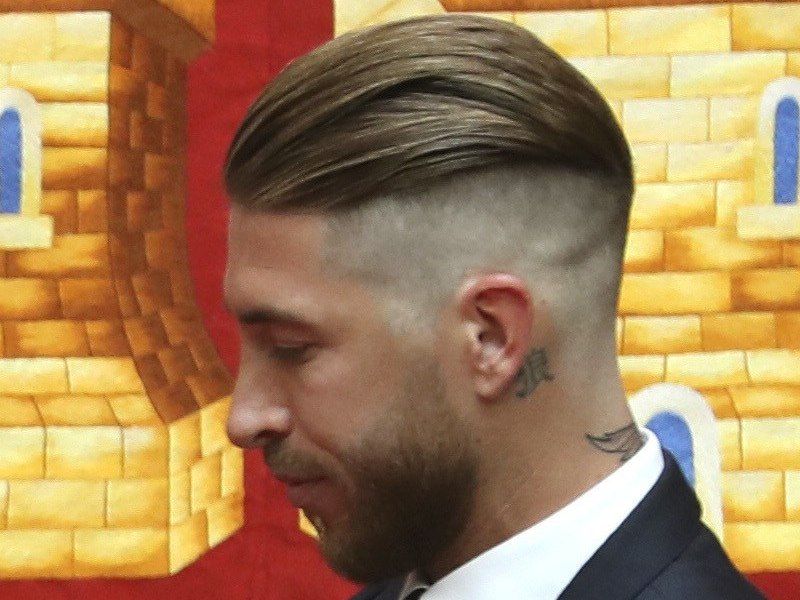 Even Sergio Ramos could not resist this new haircut for men, in fact we find once again the shaved hair on the sides while worn backwards, however its cut and without shading on the sides then with normal shaving.
11. Mens Haircut by Cristiano Ronaldo, CR7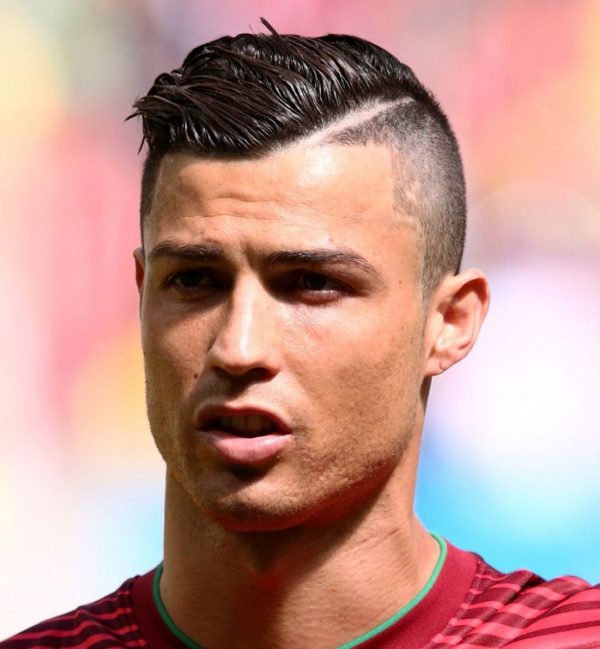 This is the classic hairstyle for men, the Cristiano Ronaldo's hairstyle, there are no other ways to define it, with shaved hair on the sides and above longer and combed on one side with wax.
12. Short, elegant mens hairstyle 2019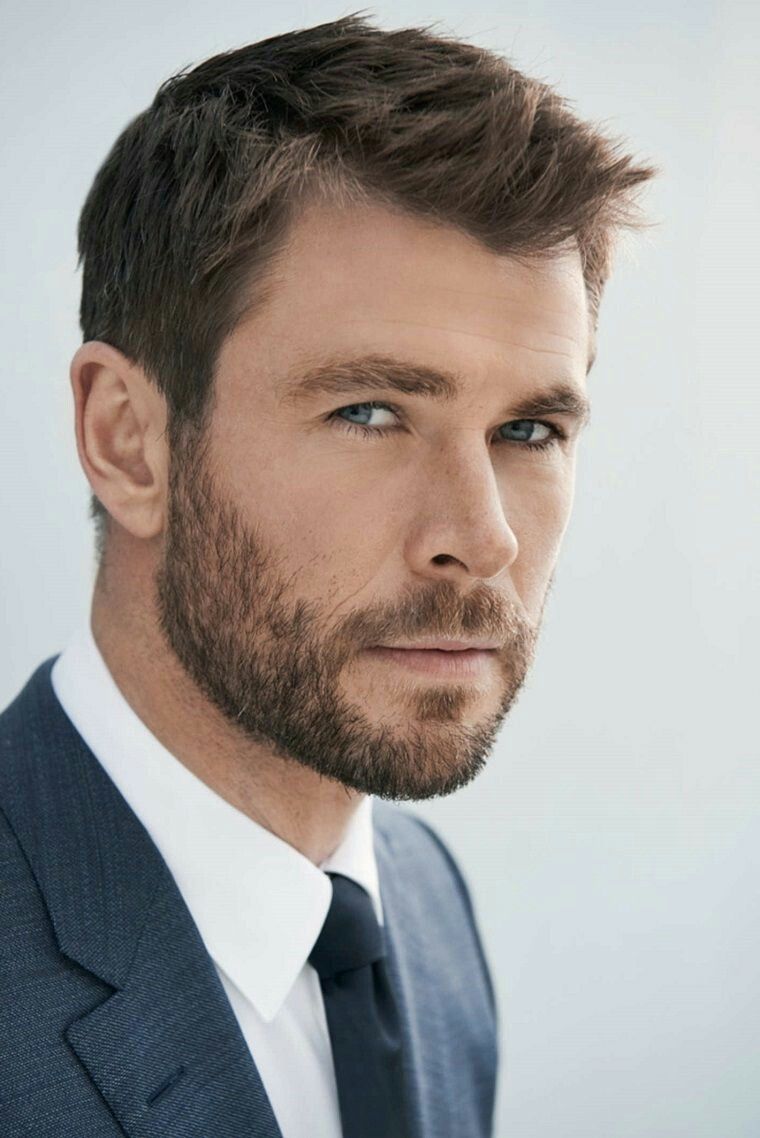 The Chris Hemsworth's one is an haircut that deserves to be mentioned, it fits the elegant and refined middle age man, it is a short haircut for man, well cared for, easy to obtain and never predictable.
13. Mens Haircut with tufts forward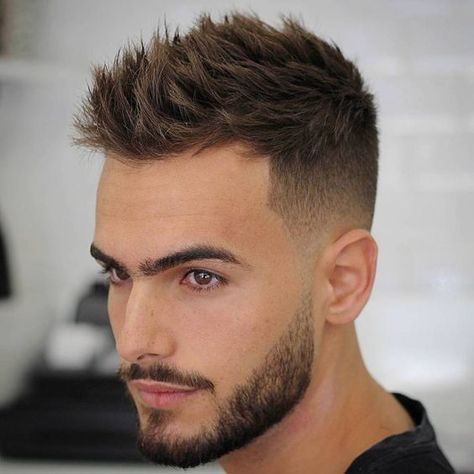 This is a look that fits many younger guys, it's very cool and trendy even this 2019. On the sides we always have shaved hair that now represent a must have of hairstyle, while above we have short hair brought forward to tufts.
14. Haircut for adult men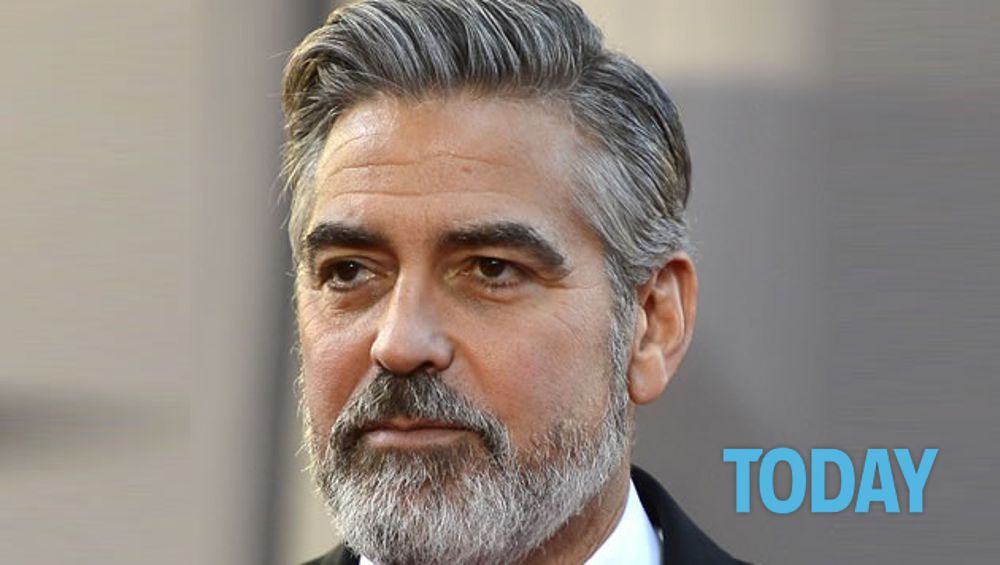 For older men, a good compromise between elegance, style and tendency is represented by George Clooney's haircut. A cut very arranged with hair combed on one side, and of medium length, very cool for a true gentleman.
15. Pompadour and shades on the sides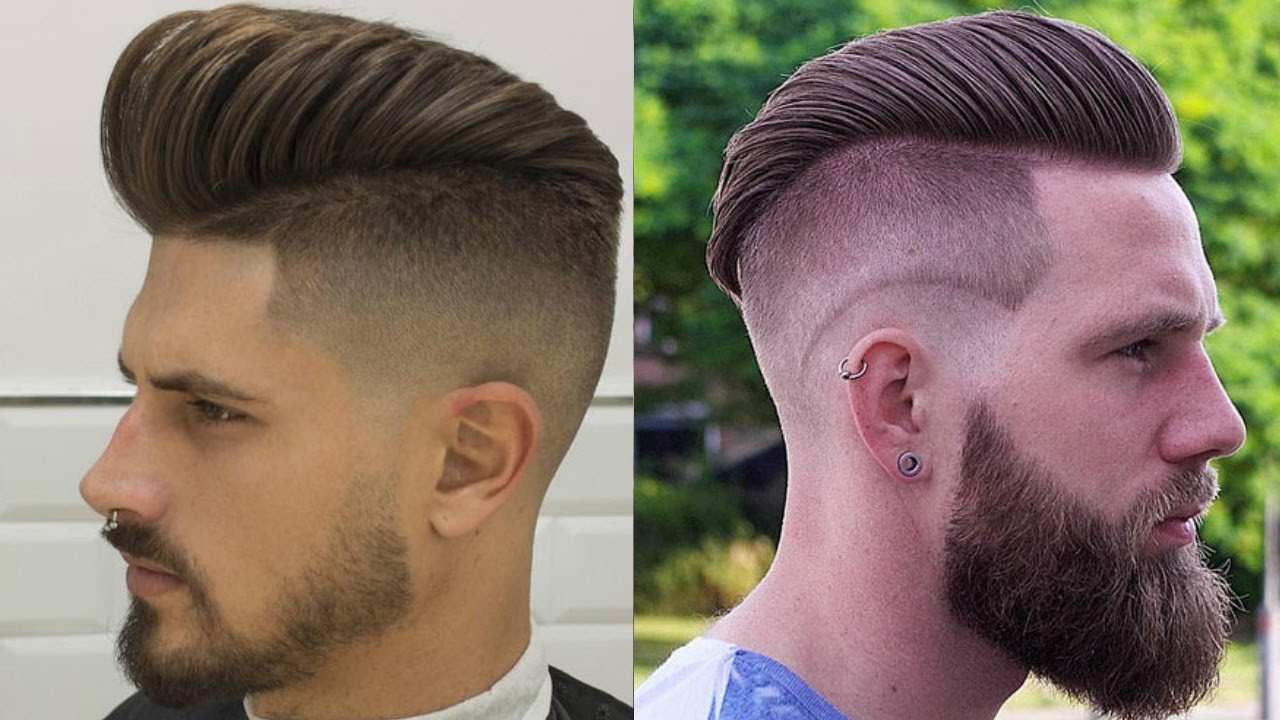 A very trendy style among the young, we find in fact the hair above backwards in a symmetrical way with pompadour, the sides of the hair are shaved, in the picture on the left with shades on the sides.
16. Medium-length mens haircut 2019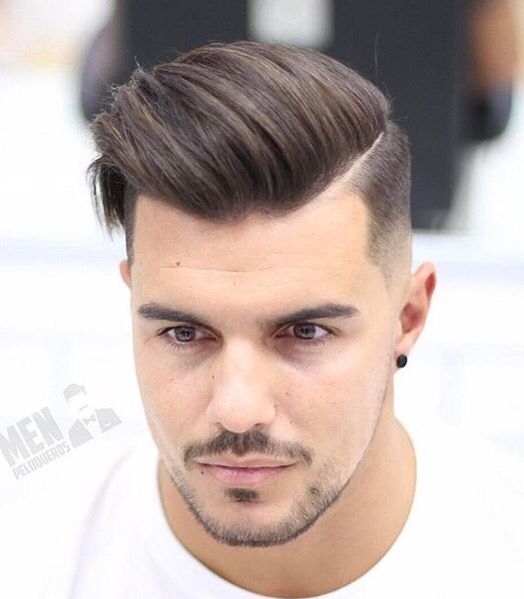 This mens haircut is very similar to mine but with the difference of longer hair at the top, it is much more suited to young people and is confirmed among the trends in 2019 in terms of hair style.
17. Long mens haircut of 2019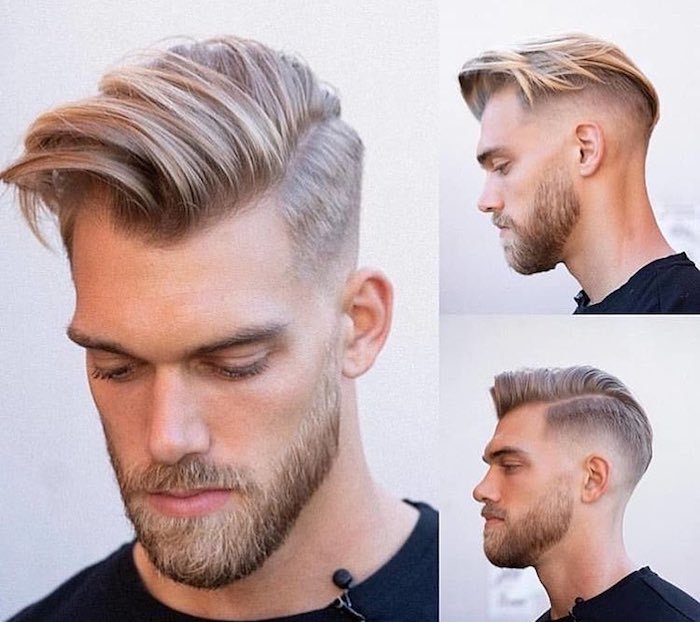 In this style the hair of the upper part is arranged on one side, they are long at least up to the nose and quite neatly.
18. Mens haircut with marked shade and pompadour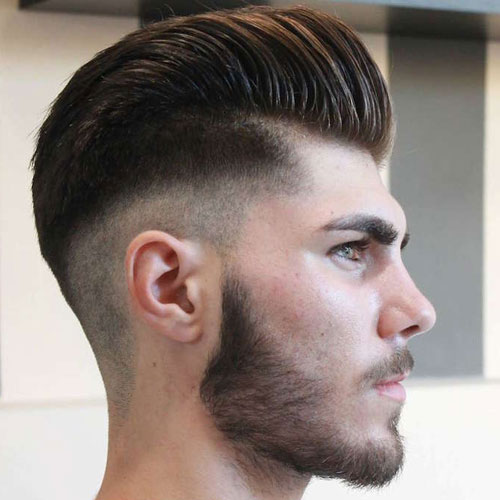 This hair look is quite similar to the one seen above but in this case the hair on the sides are shaved so that a very cool contrast is obtained.
19. Classy 2019 mens haircut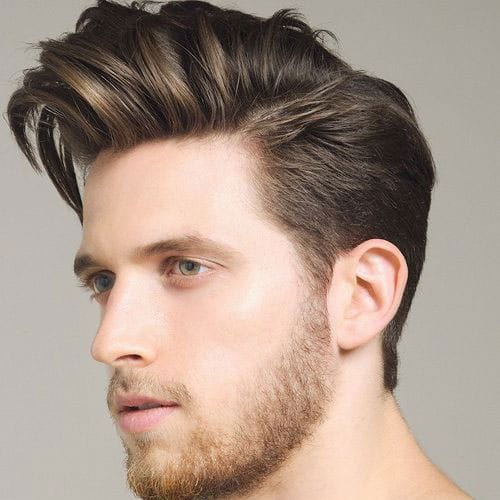 This is a pretty trendy men's haircut of 2019, the hair is not very short at the sides and long above, befits classy men, style is much appreciated.
20. Shaved and tidy mens hairlook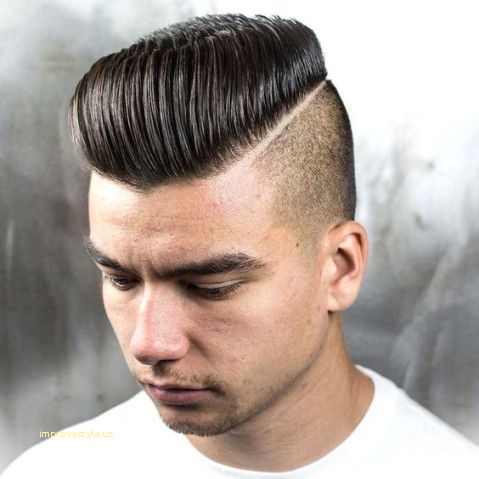 As you can see from the picture this style of hair is very neatly almost maniacal, the result of the barber's know-how undoubtedly, the order and care of the whole are to be rewarded as a trend of 2019.
21. BEST Mens haircut of 2019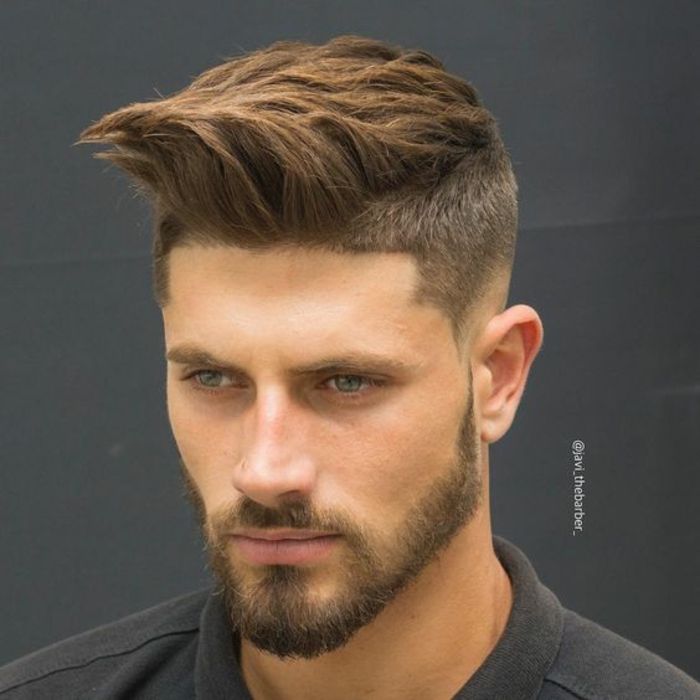 This is an old photo that I had also proposed for the past trends but taking a look around you will see that this man's haircut, so this remains trend even in 2019, vote absolutely 10.
Thank you for reading this article about the 2019 mens haircut, share it with the social buttons you find below to make it known to your friends and leave a like on the FB page of this magazine to stay updated with the trends and news of the world of fashion and lifestyle, see you soon!
We are sorry that this post was not useful for you!
Let us improve this post!
Tell us how we can improve this post?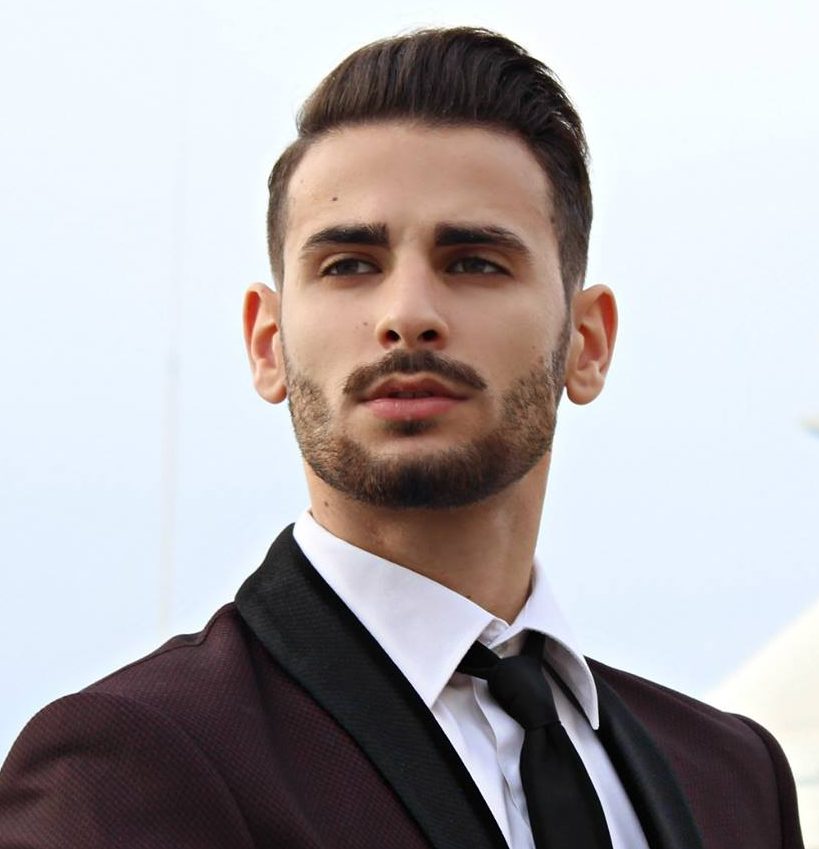 Hi, I'm Corrado Firera, digital entrepreneur and Italian blogger. I founded this website in 2017, since then I write fashion and lifestyle articles. To get further information about me or the web site, go directly to the "about me" section. Good continuation!!