Autumn is just around the corner. As always, we have to cope with the change in our wardrobe, so I started to update myself a bit with the trends of the moment. What about you? Are you doing it or do you need only a little inspiration?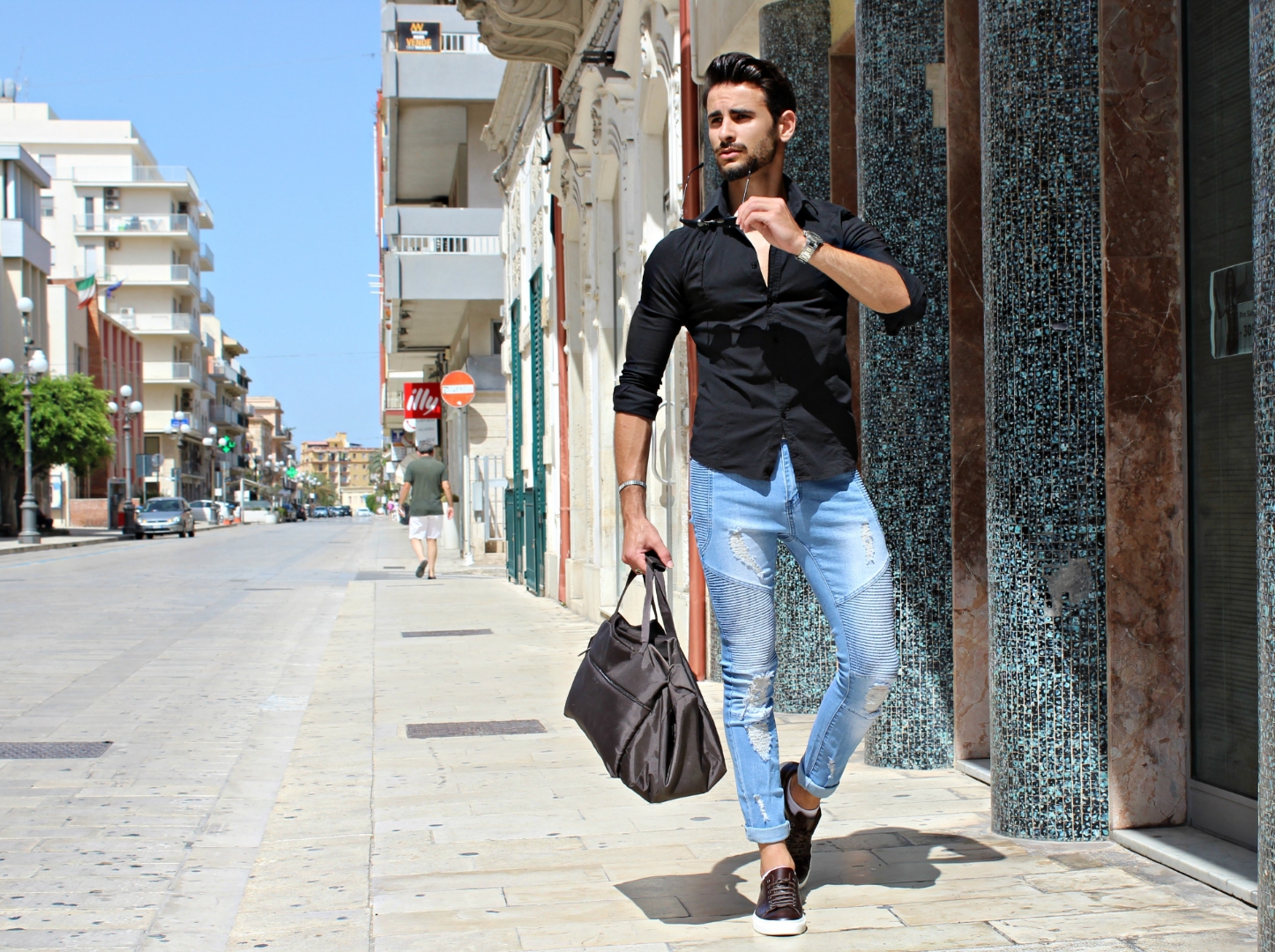 Honestly I love a more chic style but in this case I decided to make an exception by moving on a more casual and urban mood to show you especially those jeans that personally make me crazy, you find them on asos.com. The Carpisa bag has made it easier to transport my essential, every fashionable man must necessarily have one.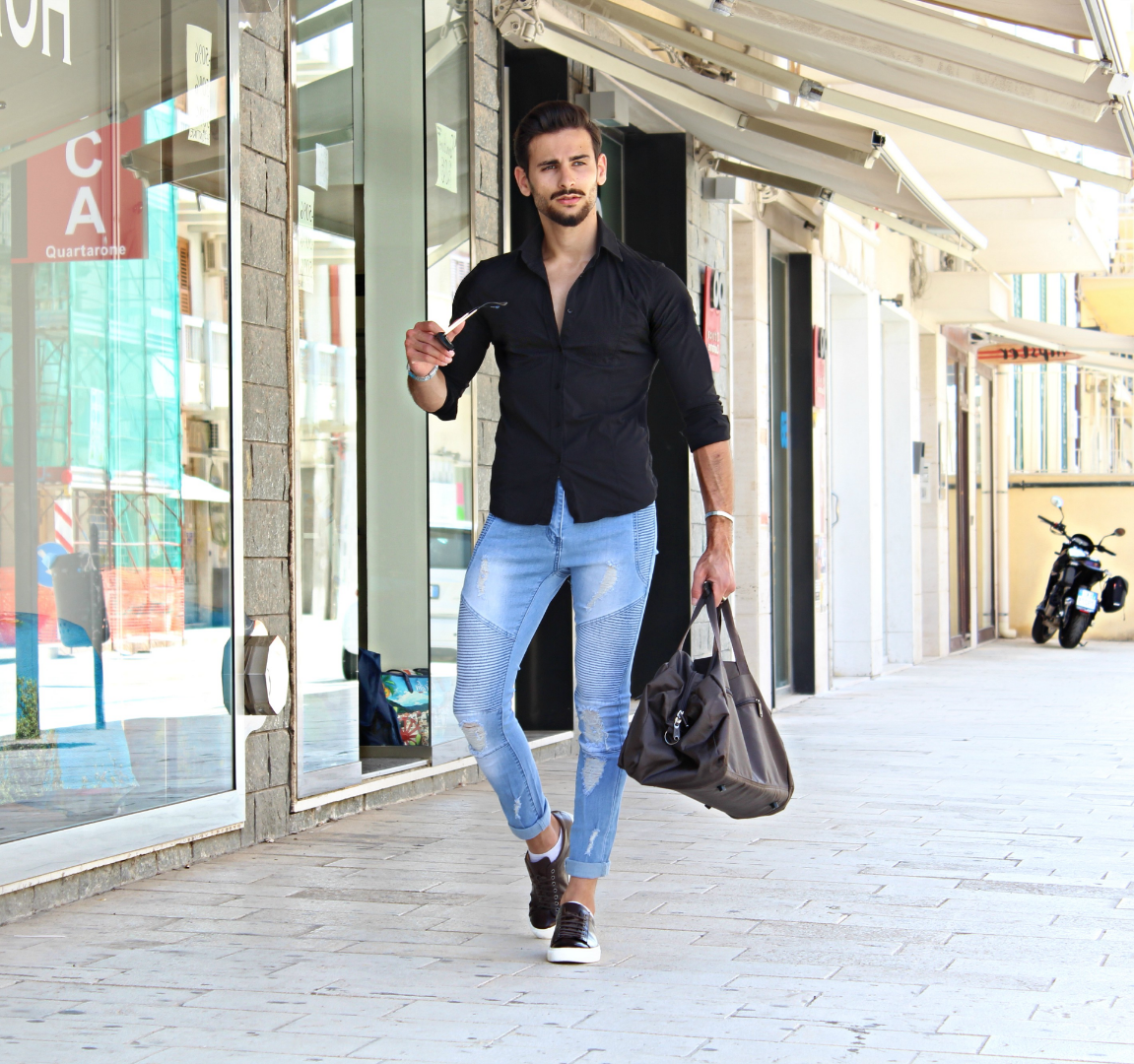 Surely, the shirt is always the best choice, whether it's jeans or a pair of trousers, but it's still a must have for every outfit, which is why I had no doubt about the choice. Also in the outfit in question the shirt goes very well as we find a pair of sneakers and a dark bag.
I know, you would like me as your personal shopper right now! 😀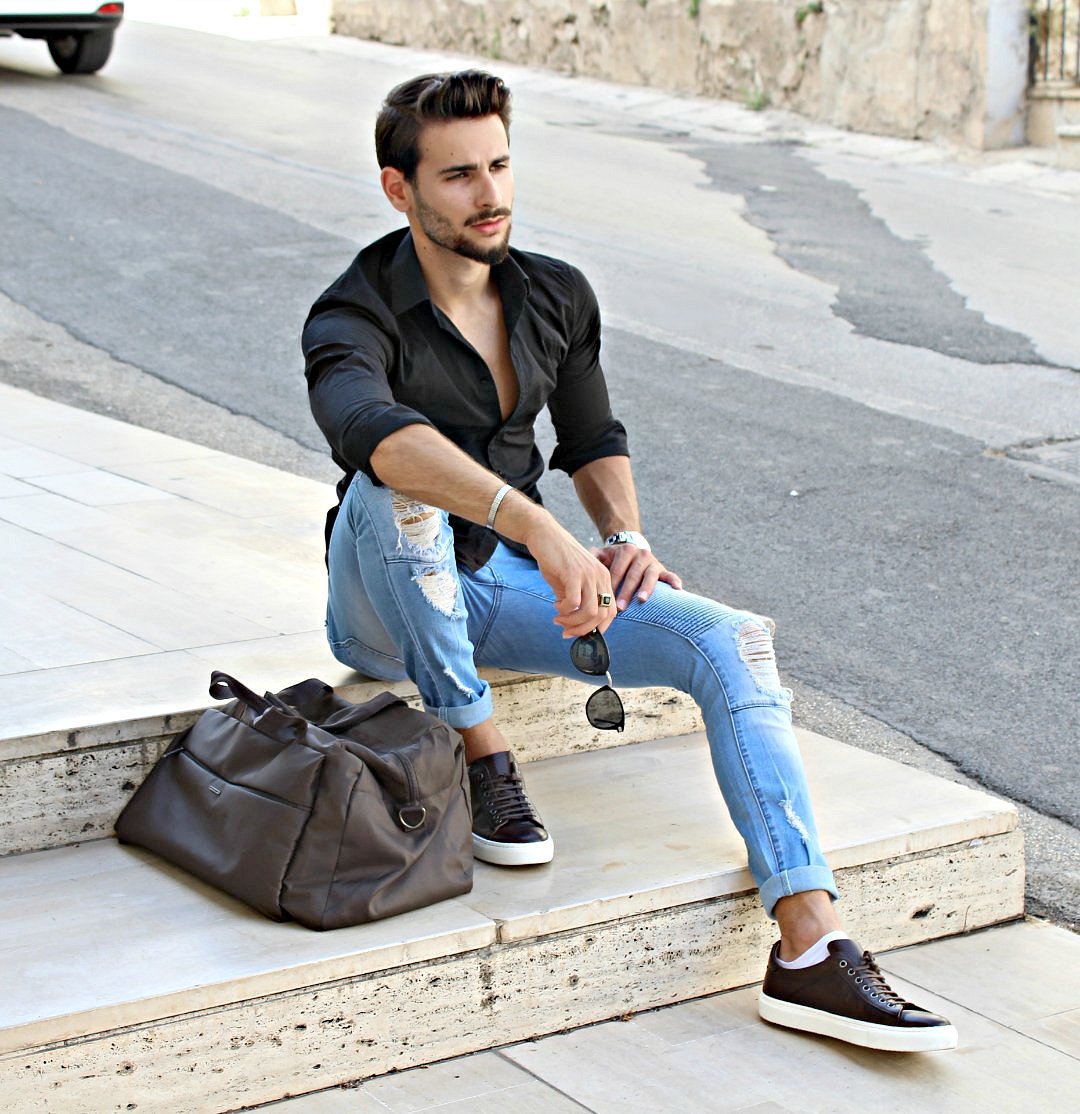 Do you like the outfit? well, share it with your friends on FB or Twitter through the social buttons you find below, and give them some style lessons in this way, I'll wait you with my next outfits, see you soon!
We are sorry that this post was not useful for you!
Let us improve this post!
Tell us how we can improve this post?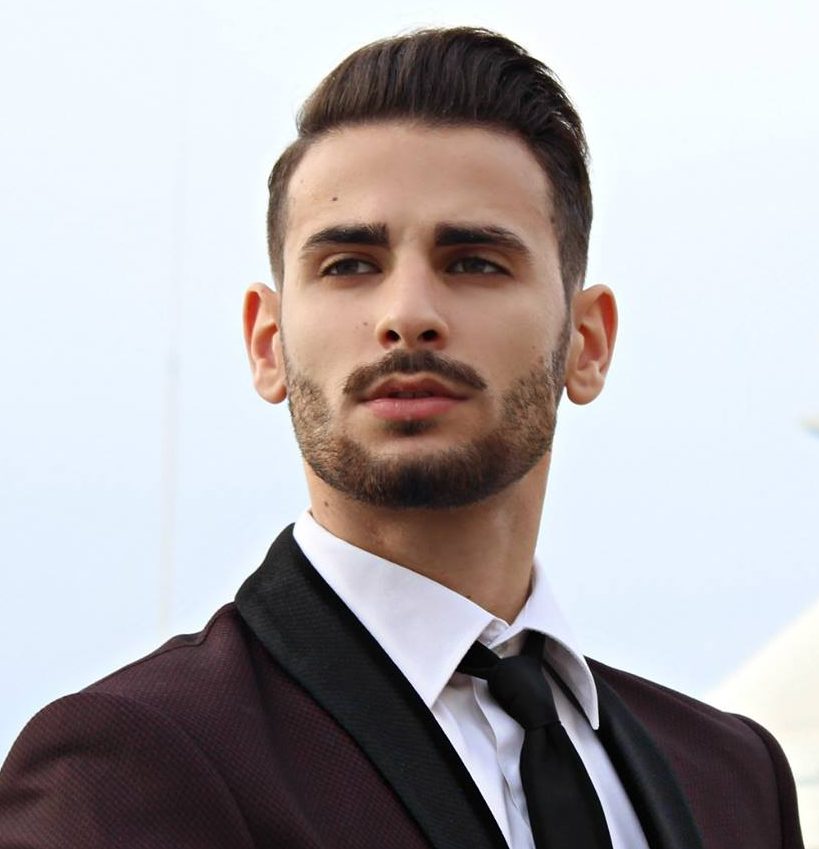 Hi, I'm Corrado Firera, digital entrepreneur and Italian blogger. I founded this website in 2017, since then I write fashion and lifestyle articles. To get further information about me or the web site, go directly to the "about me" section. Good continuation!!