This is the story of a French collector fully committed. Stéphane Alaux is what you might call an art lover invested with a mission: to promote art. And that's precisely what he's doing, in the gallery he recently inaugurated in Valencia: Galerie Alaux Borges. For him, "art is an extremely powerful tool for uniting people". It is also the most intimate, deepest expression of an individual. Portrait of a committed collector.
Art, according to Stéphane Alaux
How does Stéphane Alaux define art? When asked, the French collector has an inspired answer, to say the least: "for me, it's the most intimate and profound expression of an individual, intended to touch the senses and emotions of another."Defining art is no easy task, Stéphane Alaux agrees. But for him, art is above all a vector of emotion, no matter how positive or negative. Art must also transmit a message capable of touching us at our deepest core.
More than a sensation, for Stéphane,art is above all an emotion. Nevertheless, our collector can't ignore the fact that art also tends to influence the senses, to create a multisensory experience of which only this vector has the secret. This is what happens, for example, when you visit an art gallery: "Visiting an art gallery is a journey into the depths of the artist, and sometimes this intimacy touches us beyond the artist's technical ability," he explains.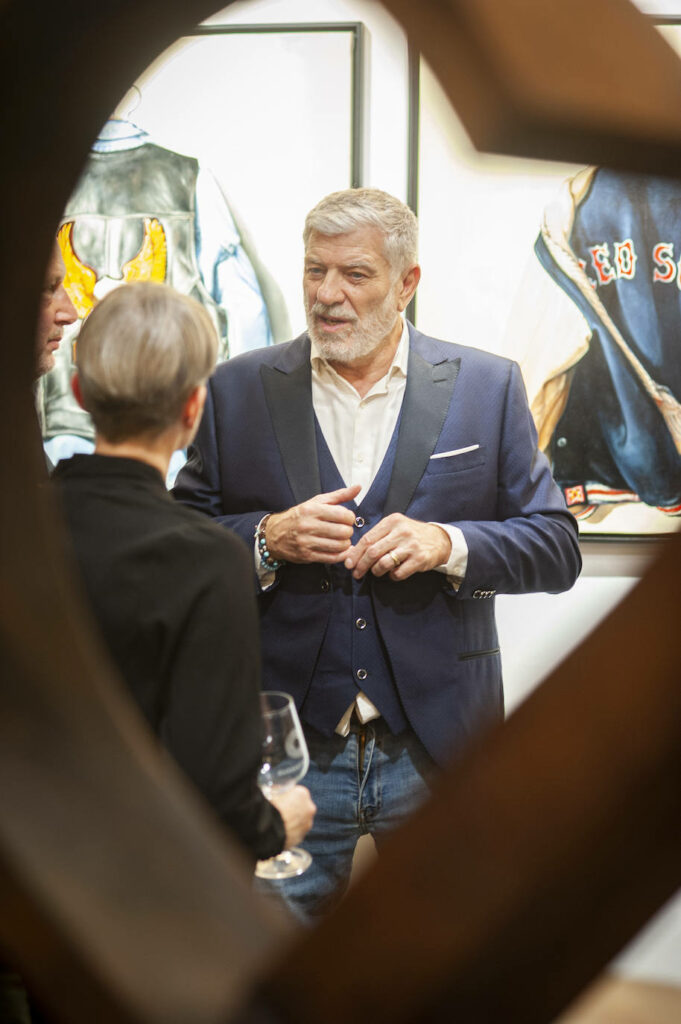 Stéphane Alaux, the entrepreneur
It's now over 20 years since Stéphane Alaux has been entrepreneur in the digital sector. In the course of his long and rich career, he has set up several companies, including Net-Wash.fr and E-Visibilite.com, respectively an e-reputation management agency for companies and public figures, and a company specializing in search engine optimization (incidentally, he recently relaunched an SEO agency with a novel new product: E-visibility.com) . Today, Net Wash is a thriving business that continues to be operated from Valence by a managing director based in the city.
Speaking of Valence, it's worth noting that Stephane Alaux has half-Valencian origins. So, 3 years ago, he decided to leave France to settle in the city: "I wanted my children to grow up in a peaceful, welcoming and safe country. Life in Valencia is gentle and pleasant, and Valencians are welcoming and respectful. For me, Valencia is synonymous with happiness," he reveals of the reasons behind the relocation.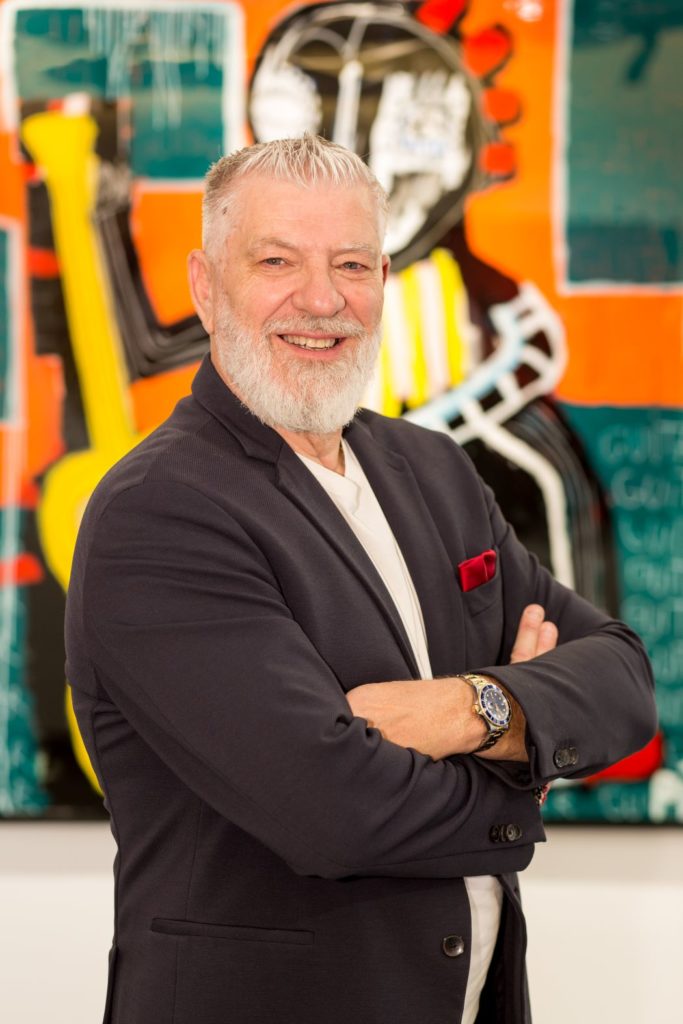 Launch of Galerie Alaux Borges
It was only natural that collector and art lover Stéphane Alaux, with a partner, opened the Alaux Borges Art Gallery in Valencia. What motivated the project? Several things, chief among them the fact that the Alaux family has always been involved in the art world. But Stéphane Alaux himself managed a private collection for several years. And the man has never hidden his fascination with art, a passion that has driven him for as long as he can remember. But it was only after his career in the digital world that he decided to devote himself fully to this universe that fascinates him by opening the Galerie Alaux Borges.
Fine connoisseur, Stéphane Alaux particularly appreciates contemporary art: "I love the work of Warhol and Kandinsky, but I also greatly admire the work of artists such as Philippe Pasqua, Roberto Combas, Ivan Messac, among others," he reveals of the artists who inspire and enthrall him. While he appreciates the established references of contemporary art, Stéphane Alaux today also works to promote a new generation of artists, made up of Pitu, Kiko, O Gringo, SA Candela, Silvio Porzionato, Marc Rubenstein, Hom N'Guyen, David de Limon, Attasit Pokpong, Yaniv….
In fact, this is the mission that Galerie Alaux Borges has set itself, as Stéphane explains: "Galerie Alaux Borges' mission is to promote and disseminate contemporary art and new trends in the art world. We want to offer a platform to emerging and established artists, and create a community around art in Valencia." True to his mission, Stéphane Alaux has many projects in mind for the gallery. As well as continuing to support the new generation of emerging artists, the collector also wants to offer a look at society, by organizing thematic exhibitions dealing with important and current social issues.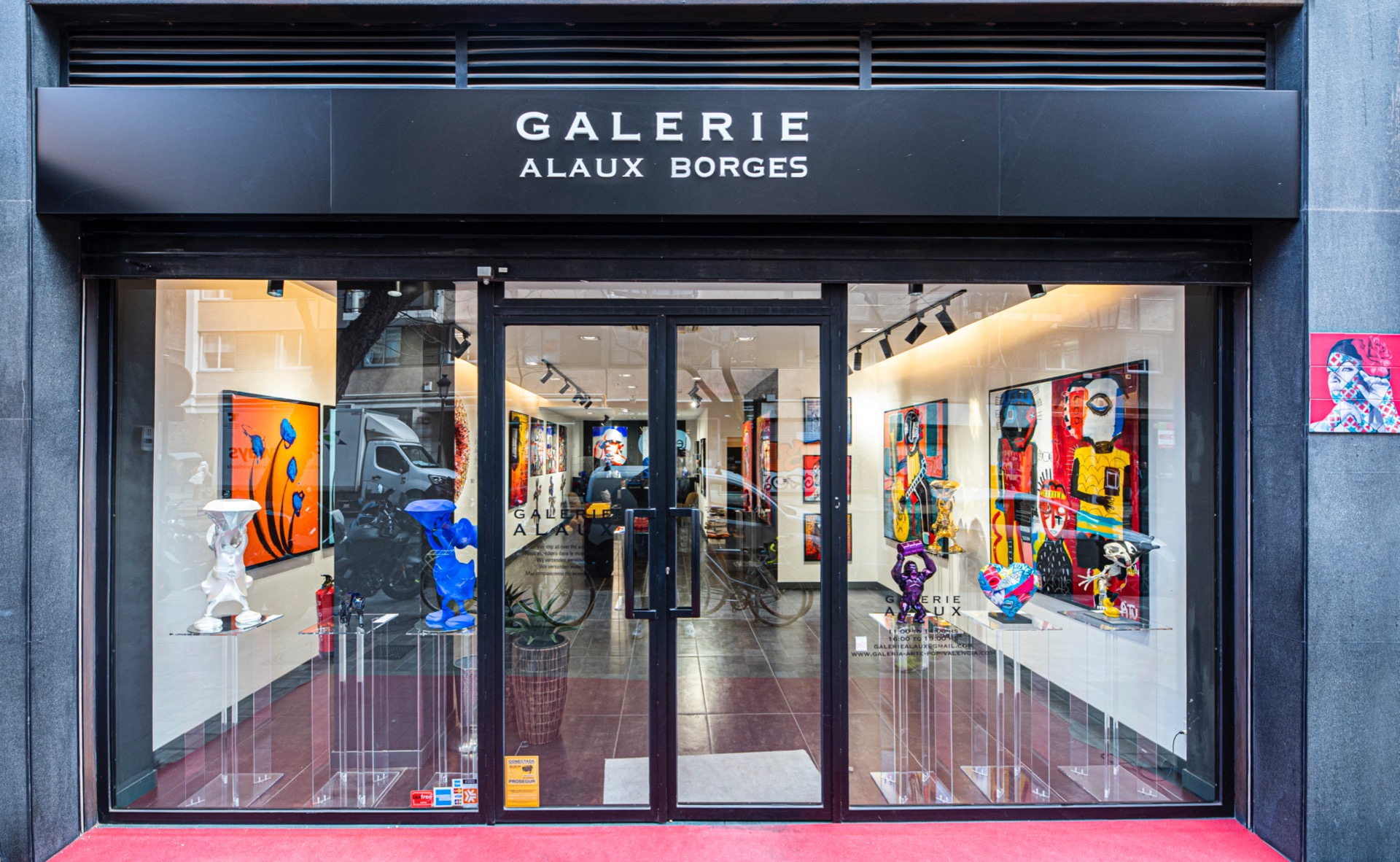 A certain vision of art
Asked how you see the future of art in Valencia, Stéphane Alaux's answer is unequivocal: "I think the future of art in Valencia is very promising. The city is full of life and energy, and there's a growing interest in art and culture. In addition, many of the city's emerging and established artists produce works of art, making the art scene very dynamic and diverse."
As a knowledgeable connoisseur of art, and of contemporary art in particular, Stéphane Alaux feels invested with a mission, that of accompanying young artists who are just starting out. Perhaps in their ranks lurks the next Andy Warhol. Speaking of which, let's digress for a moment to reveal Stéphane Alaux's favorite work: "Marilyn Monroe"… by Andy Warhol! "It's an iconic work that represents pop culture and the power of art to influence society," he reveals of the painting by the contemporary art icon.
To young artists wishing to enter the art world professionally, Stéphane Alaux advises never to stop creating and experimenting. Convinced that art is an intimate, personal and unique expression, Alaux firmly believes that every artist has his or her own style and vision. Likewise, it's in artists' best interests to get accepted, to get involved in the artistic community. How? By participating regularly in events and exhibitions. But even more, Stéphane Alaux advises aspiring artists to "have a mentor or someone who can advise and guide you in your artistic career".
We are sorry that this post was not useful for you!
Let us improve this post!
Tell us how we can improve this post?