There are certain markets, linked to specific accessories, which never go down. Indeed, the innovation and trends of the moment amplify them by bringing various kinds of novelties destined to be a great success. In the case of luxury watch brands, the list appears almost endless and full of peculiar elements. On the other hand, it is a business where the avant-garde of products is mandatory; and the characteristics they possess must reveal a versatile soul, capable of matching especially the style and clothing of the wearer. This is why numerous manufacturers (old and new) have specialized in this sense by making expensive and extremely fascinating watches.
Luxury watch brands: how to evaluate a top-of-the-range model
Being able to understand the real quality of a luxury watch requires the analysis of various parameters. First, the brand must be considered; in fact, the commitment of the most prestigious brands in providing customers with models that are performing and beautiful to look at is well known. Another trait to be evaluated is the geographical origin of the watch. Enthusiasts give enormous importance to this aspect since there are those who prefer a Swiss brand to an Italian one for reasons of style and wearability.
Finally, there is the price, a key factor capable of tipping the scales towards one product rather than another. Each potential buyer is oriented towards the purchase of a product following, clearly, what are his current financial resources. And there is no shortage of cases in which the transaction in question ends assuming the contours of a real investment which, however, will enhance the look and functional practicality of the person concerned.
Rolex, the queen of luxury watch brands
When it comes to luxury watch brands, one cannot fail to mention a brand like Rolex. Reliable and elegant, the Rolex designer product is made to adapt to a classic and ambitious style. The range of chronographs available to users is truly immense. And if there is a model to recommend at all costs, the choice falls on the Rolex Day-Date, available in two versions: platinum and 18-karat gold. With a compact and flawless design, this article is particularly suitable for strong personalities, willing to get noticed in all circumstances.
Audemars Piguet: an iconic brand
As for Audemars Piguet, we are faced with one of the most iconic luxury watch brands ever. The company deals with the processing of men's and women's chronographs, guaranteeing excellent standards. The watches dedicated to the fair sex boast, among other things, a sweet and delicate style that knows how to harmonize with any outfit. The Royal Oak woman, for example, is made of 18 karat yellow gold and has an attention to detail that is nothing short of maniacal. In addition, the round case enhances the refinement of an accessory that can be worn on any occasion, whether formal or informal.
Patek Philippe: precision at the service of luxury watch brands
With regard to Patek Philippe, it is one of the luxury watch brands that are best placed in the relative commercial landscape, as regards the precision of the structural characteristics. Referring to a soberly classic style, these products boast a collection of strong colors that strike and give great impact. In particular, the 5316P-001 model, one of the most representative of the company. Square-scaled alligator leather strap and 18-karat yellow gold case enhance a scratch-resistant crystal in pure sapphire. Class and elegance for a truly chic accessory.
IWC: beauty and charm
Among the brands of expensive watches of a certain thickness there is, without a shadow of a doubt, the IWC, a brand that employs its forces in the development of a superlative aesthetic. The beauty of its chronographs is, in fact, widely recognizable, as well as being synonymous with charm and great class. Just take a look at one of its flagship models, the Moon Phase 36 from the new Da Vinci collection; an 18-karat red gold wristwatch and a bronze-toned alligator leather strap. The round case defines an article that is a real must for fans of the genre.
Breitling: the sporting soul of luxury watch brands
The benchmark for sports watches is Breitling, a brand that over the years has perfected a less classic style than other brands. And by virtue of this, it has given full prominence to cutting-edge solutions ideal for those who love physical activity and extreme sports. One of the best-selling models in its line is the Sky Racer. A dynamic and youthful wrist chronograph whose technical characteristics leave nothing to chance. The enterprising design, then, embellishes a product suitable for any age.
Panerai: harmony and efficiency at the highest levels
Wanting to focus on Panerai, one has to do a ninety piece of luxury watch brands. The classic and harmonious aesthetics of its wristwatches are peculiar traits of this company; and equally keeping up with the times, each final product strikes the customer on duty by offering beauty and efficiency at the highest levels. The Luminor Base is an eye-catching model in brushed steel and scratch-resistant crystal in pure sapphire. The dial, then, features Arabic numerals and luminescent indexes, a touch of class to be constantly impeccable.
Richard Mille: a successful new entry
Although the panorama of luxury watch brands contains more than ten years of reality, there is no shortage of companies capable of carving out their own space in a very short time. Like Richard Mille, a brand that is becoming popular thanks also to a massive presence on the wrists of various famous people. The marketing program applied in several directions is, therefore, bearing the hoped-for results with the promotions of quality watches made, often in limited editions. The tonneau case and the structural silicon coatings exert a profound attractive charge. And the prices are clearly on high standards; the model RM 27-03 Rafael Nadal costs, for example, 635,000 euros. A considerable figure that places it as an ultra-luxury chronograph to be used and handled with care.
Do you know other luxury brands that deserve attention and popularity? And if you are a fan of luxury watches, which brand do you prefer to wear? Tell us by commenting by commenting here at the bottom and, if you haven't done so yet, share the article. Also, stay up to date with us by leaving a like on our FB page: see you soon and good continuation on Corrado Firera's Magazine!
CF's Magazine, The Editorial Team
© REPRODUCTION RESERVED
We are sorry that this post was not useful for you!
Let us improve this post!
Tell us how we can improve this post?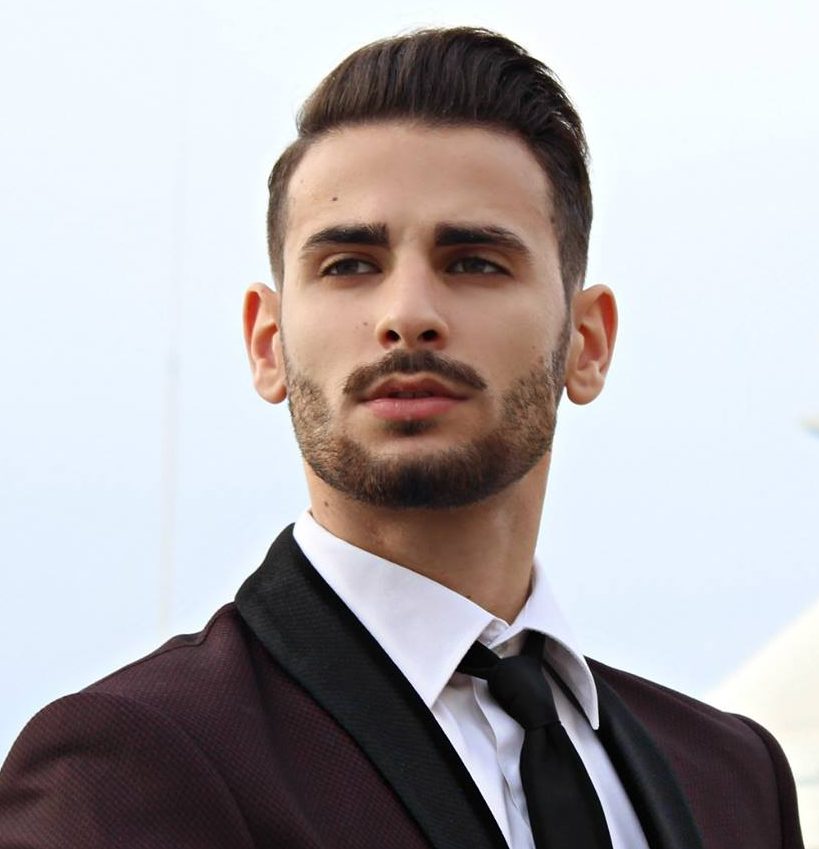 Hi, I'm Corrado Firera, digital entrepreneur and Italian blogger. I founded this website in 2017, since then I write fashion and lifestyle articles. To get further information about me or the web site, go directly to the "about me" section. Good continuation!!