When you decide to undertake a professional path of a certain type, it is necessary to read up on this in order not to leave anything to chance. If, for example, you want to get all the necessary information on how to become a stylist, you have to work hard – especially on yourself – and carve out that fundamental space to get the honors of the limelight. On the other hand, that of fashion designers is an immense universe characterized by various facets; and often, innovation and the desire to dare are those winning cards to bet on to be recognized and appreciated in every corner of the globe.
How to become a stylist: hone your skills
First of all, to become a great stylist you need to develop fundamental skills such as knowing how to draw by adopting classic, modern or original techniques. The leading exponents of the sector have, among other things, a formidable eye for colors and boast considerable manual skills in terms of cutting and sewing. Therefore, if you want to travel on certain quality standards, specific courses must be taken into consideration to get a lot of practice. Perfecting what, on balance, is a real art will allow you to glimpse the details and nuances of any aspect of your work. Without forgetting, of course, those information and experiences that can be gleaned from the pedigrees of established designers to acquire a further edge.
Live and work to learn
Refining one's predisposition towards the world of fashion provides essential steps for growth and a desirable affirmation. Enrolling in an academy will allow you to have a full immersion in drawing, colors, artistic composition and those practical peculiarities that best identify the evolution of a couturier. Once you have acquired the basics (and related certifications, such as diplomas and certificates), you need to apply for an internship or internship, a crucial step in turning your professional project around. Also because starting from the bottom is a physiological step; and the contacts that will be created in that context will help understand how becoming a stylist, remaining humble and waiting for your chance, is a huge added value.
The choice of the fashion field in which to operate
The precise goal towards which to channel one's career is the choice of that field of fashion in which one wants to specialize. How to become a stylist avoiding appearing obvious or with little personality? Deepening, precisely, the area towards which there is a greater affinity. Sportswear, prêt-à-porter, haute couture, free time and much more qualify a boundless sector. And even when the decision is final, you won't have to let your guard down, as each field has its own sub-categories.
The advantages and disadvantages of the aforementioned choice can even be oriented by a sort of field survey. In a nutshell, with the right amount of realism you can take a look at the surrounding reality and understand the actual needs of customers. If, for example, you live in a city where the average age is very low, it makes no sense to throw yourself headlong into the production of classic or excessively elegant clothing.
How to become a stylist by observing the competition
Looking around is also equivalent to taking a cue from the competition. The fabrics used, the hinges used, the quality of the fabrics and their characteristics – wearability, impermeability and so on. The inspiration that follows is not synonymous with copying. Indeed, it is a sort of continuation of a certain infallible modus operandi that can project the novice (or she) towards the top of the market.
But how to become a stylist by revealing a specific strength? Researching in skills, collateral passions and hobbies those essential ingredients to play a leading role. The skilful combination of these elements can lead to enhance the production of accessories or trousers for sport and leisure. Clearly, it is also necessary to adapt to the needs of the market; every self-respecting fashion designer follows the trends of the moment without distorting oneself; however, it is important to understand the demand and convince the target by developing effective strategies and methodologies.
Self-assess before joining the fray
Examining one's knowledge and character attitudes provides a fairly faithful reading of one's future within the world of fashion. If you are persistent, don't give too much weight to criticism or uncertainty, and are ready to defend your beliefs with the sword, then there is a very good chance of success. And if you add to this strong interpersonal and communication skills, also linked to knowing how to listen to the customer, becoming a level model maker will be child's play.
Conversely, if you do not know how to manage stress well, you are excessively insecure and, perhaps, you want to remain in the shadows, at a safe distance from the spotlight and major events, then it is advisable to opt for something else. Every human being has many interests in his life; and it is essential to get in full contact with those activities that flow naturally and spontaneously, avoiding any hitch.
Tips and advice on how to become a successful stylist
The training needed to be a successful fashion designer even comes with a financial side where a deep understanding of the business and marketing world is required. Working in a mammoth industry such as fashion brings you into contact with a series of figures; and each of them capable of donating their own contribution to the cause. Buyers, textile cutters, prototypers and samplers are just some of the tasks that keep a business, large or small – Gucci docet.
Furthermore, a continuous and constant overview of competitors and customers also through trade shows can provide useful economic inputs to review one's operations. Investing in a certain area rather than another (in a specific period of the year) could lead to the turning point of your business and the achievement of goals that were once unthinkable.
Financial cunning and realism
How to become a stylist with your shoulders well covered? Just protect yourself from any financial risk by taking out insurance that covers all circumstances and making use of reliable people and professionals. In addition, online commerce must be considered, a real institution of current trade flows.
CF's Magazine, The Editorial Team
© REPRODUCTION RESERVED
We are sorry that this post was not useful for you!
Let us improve this post!
Tell us how we can improve this post?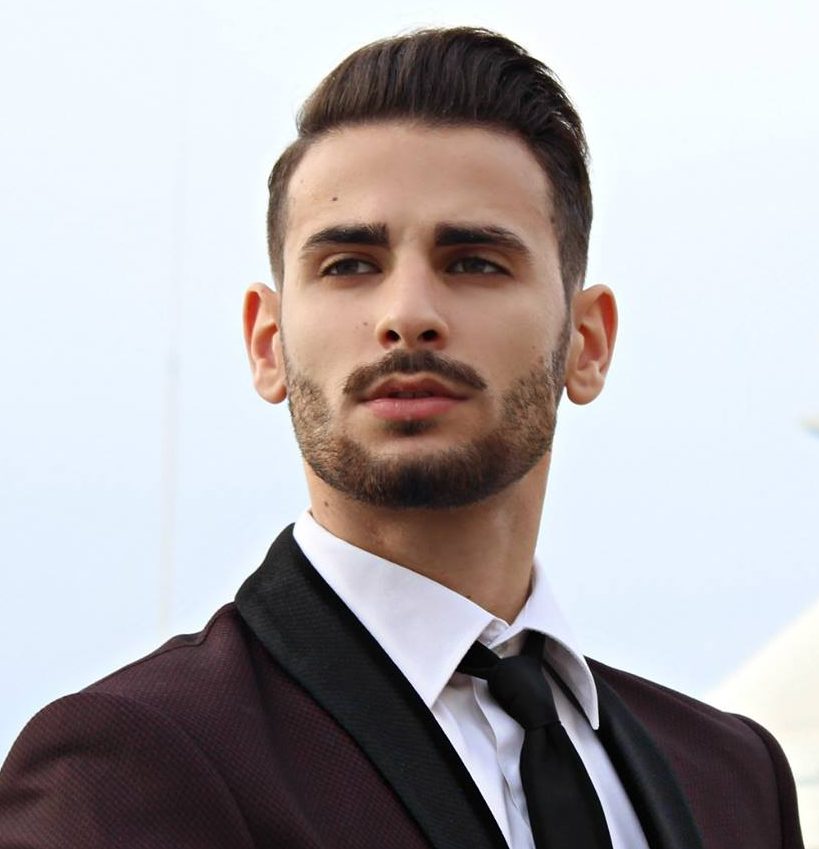 Hi, I'm Corrado Firera, digital entrepreneur and Italian blogger. I founded this website in 2017, since then I write fashion and lifestyle articles. To get further information about me or the web site, go directly to the "about me" section. Good continuation!!