Welcome back to Corradofirera.com Magazine, today we will see who Irina Shayk is, the celebrity who continues to appear on all the gossip tabloids in the world thanks above all to her love stories.
So today we will see a short biography of Irina Shayk, how tall she is, what she does in life and why she is so famous!
Who is Irina Shayk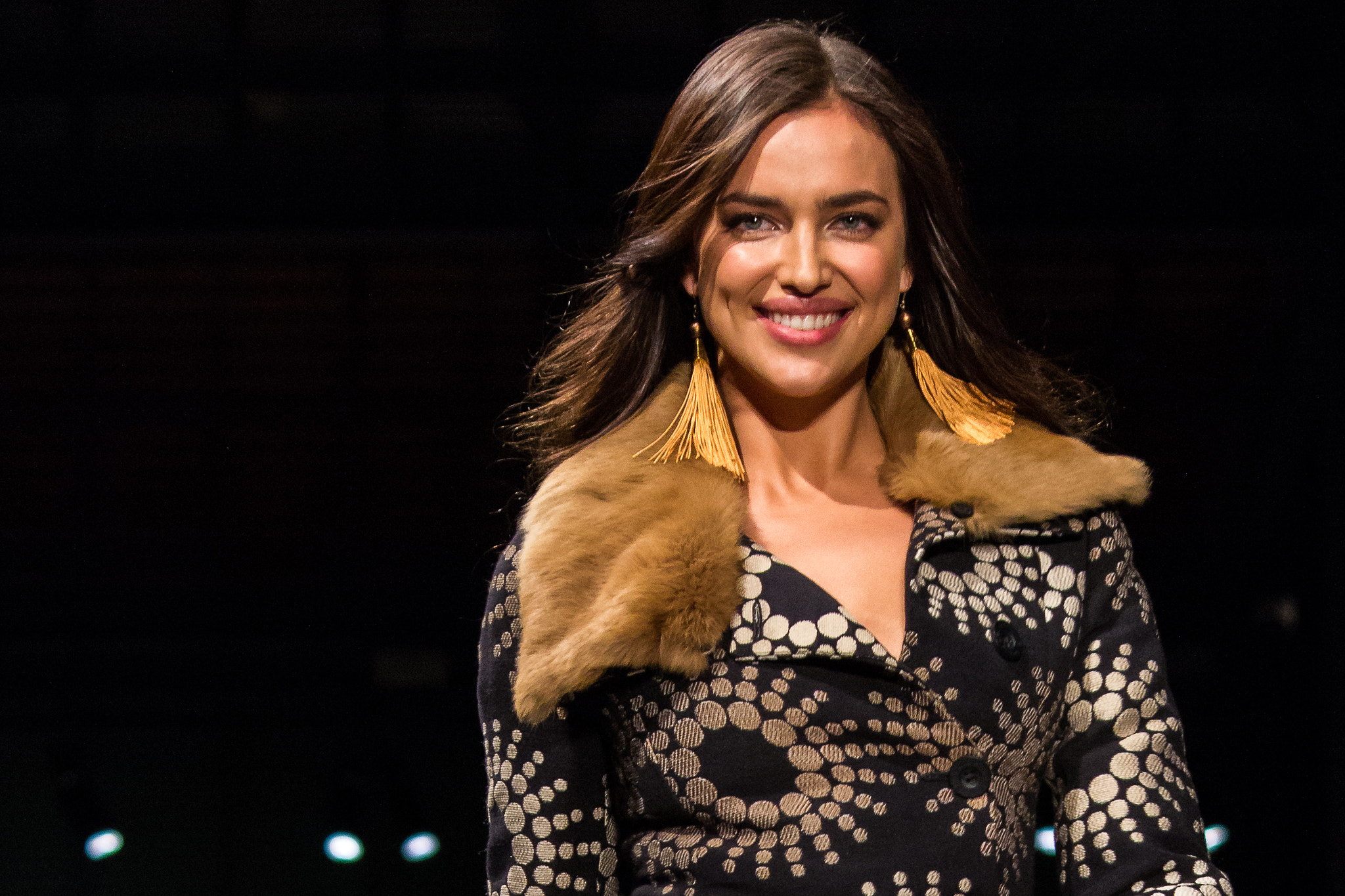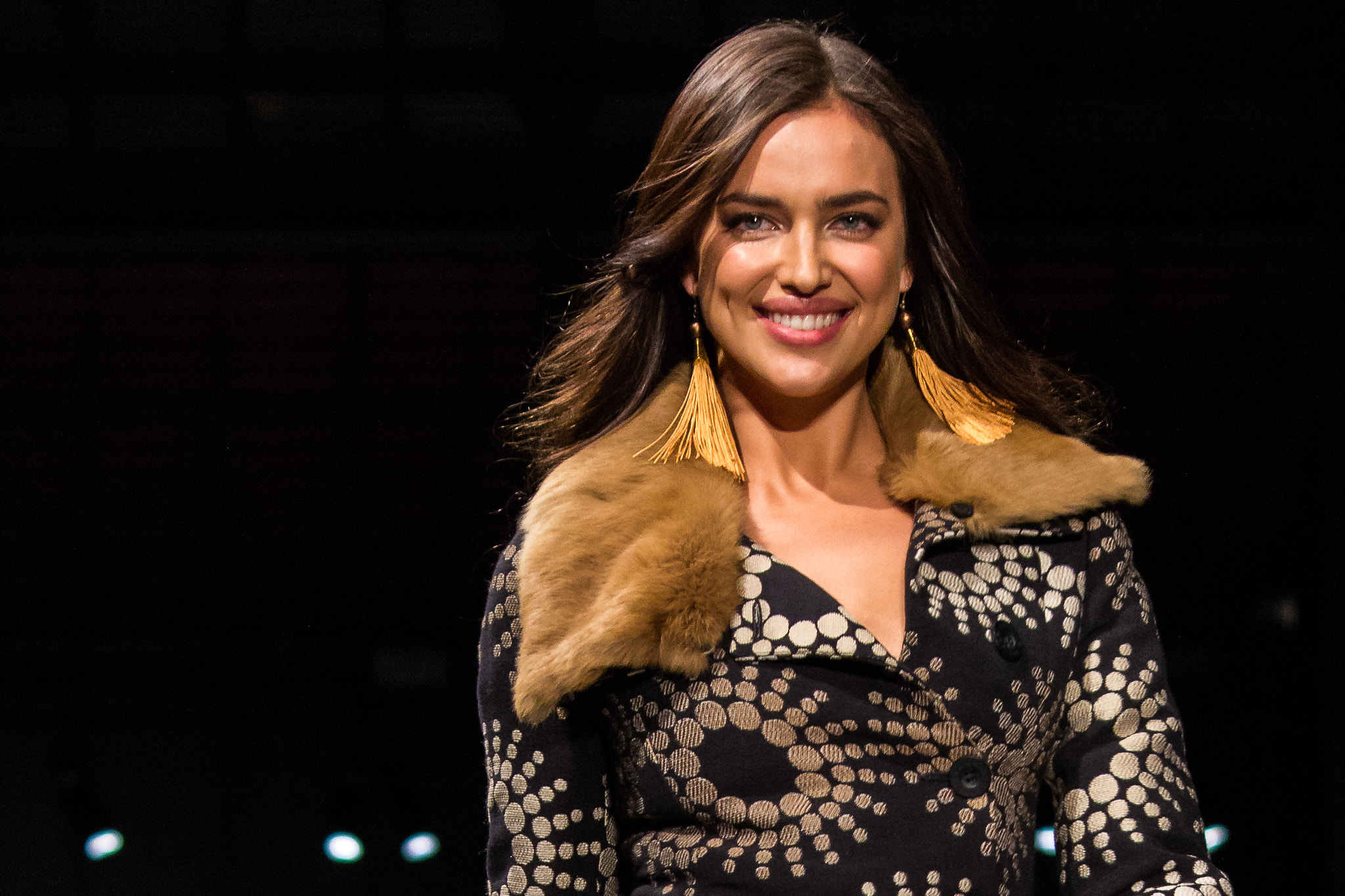 Irina Shayk is a Russian supermodel who has become famous no matter what people say above all for her love story with the famous Portuguese footballer Cristiano Ronaldo.
The young model was born on January 6, 1986, in Emanželinsk in Russia to a Tatar coal miner from the Muslim region and a Russian music teacher named Olga.
At the age of 6 Irina is already studying piano, for the next 7 she continues with music until after high school the two sisters move to Chelyabinsk where Irina starts studying marketing at the Economic College.
Here she is noticed by a model agency in the area who presses her to participate in a beauty contest that she eventually manages to win.
Irina Shayk between 2008 and 2009 is already testimonial of some important brands such as Intimissimi, Lacoste, Guess, Replay, El Corte Inglés.
Of course after dating Cristiano Ronaldo her popularity reaches its peak reaching the gossip tabloids around the world, continues to work as a model for numerous other brands and even manages to become an actress in 2014 playing the wife of Heracles in the film Hercules – The Warrior, alongside Dwayne Johnson.
Today Irina is over thirty years old, she is a successful woman but her achievements do not end here, her career in Hollywood cinema has just begun and we are sure we will be able to see her again on the big screen thanks to her determination and will to achieve its goals.
Irina Shayk – Body, height and weight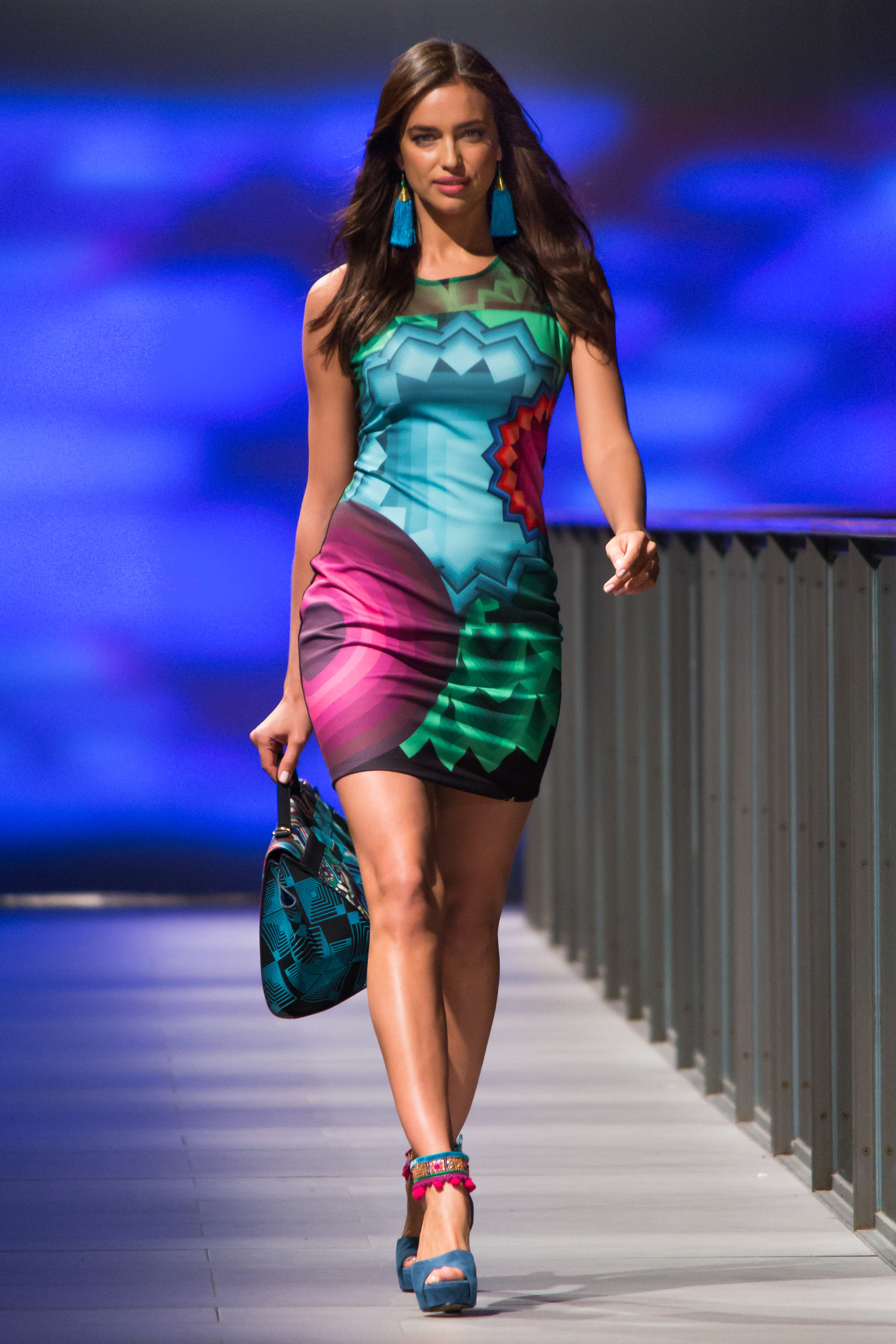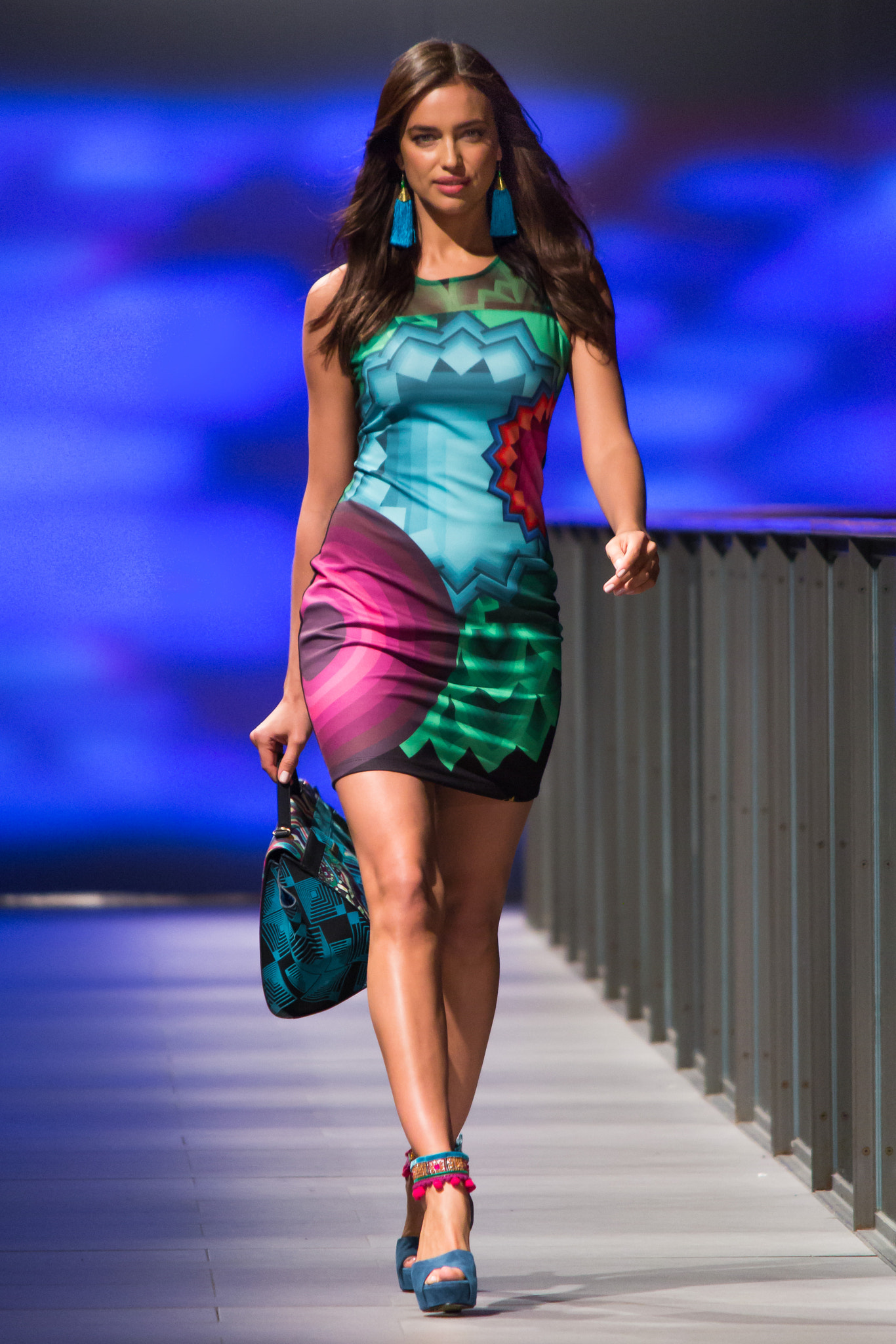 Irina Shayk could only have a stunning physique to steal the hearts of Hollywood stars and footballers, which has helped achieve many milestones in her life.
The young model is 178cm tall and weighs 55kg in 2020, with measurements that are close to perfection: 86.5-58-88.
As a European shoe size she wears 37, has beautiful green eyes and brown hair.
Irina Shayk – Private life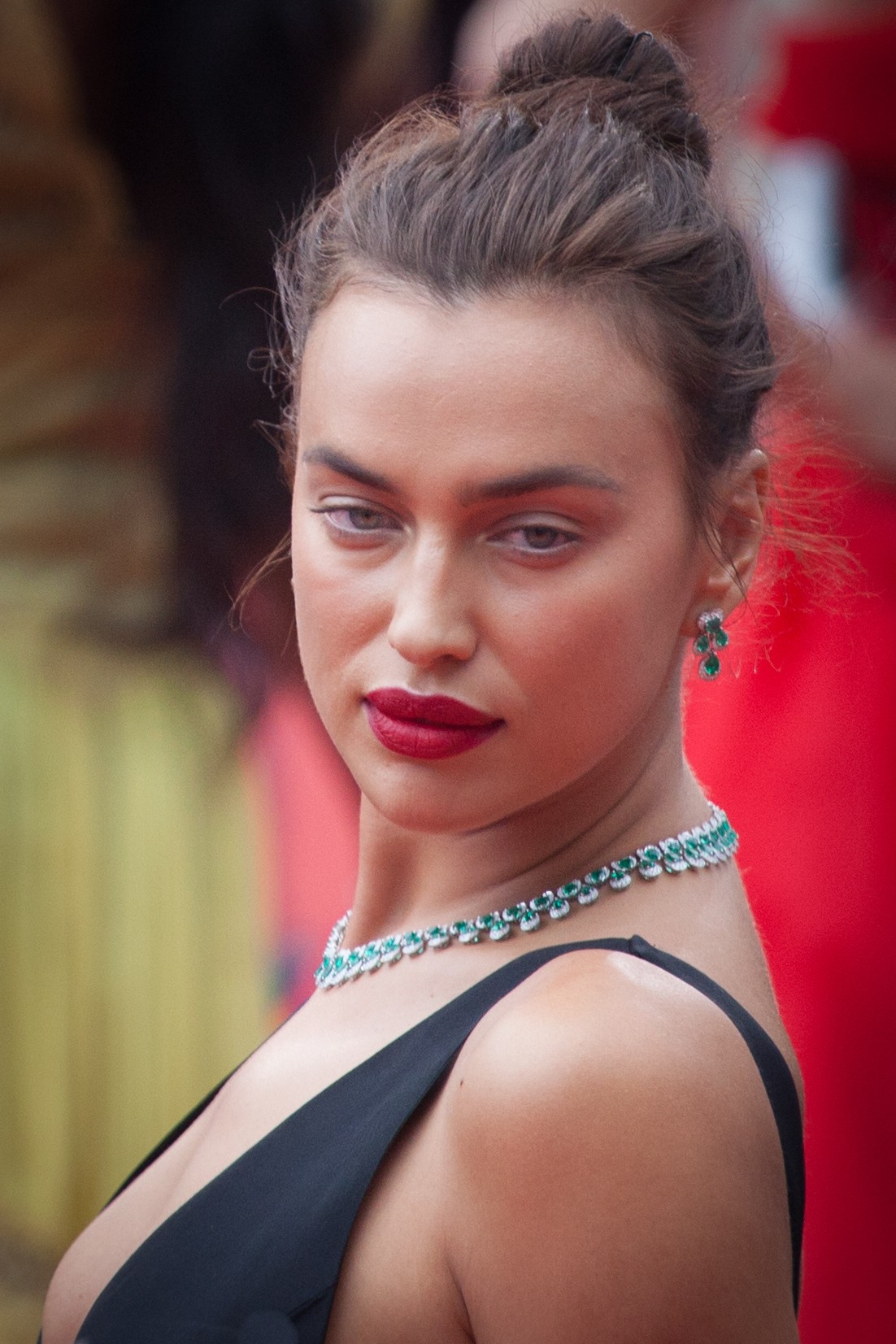 As we said, the first celebrity to fall under the eye of Irina Shayk is the footballer Cristiano Ronaldo.
The two met in 2010 and remained together until 2015, according to Cristiano Ronaldo would have cheated on her with dozens of other women, this is therefore the cause of the breakup.
In the same year the young Russian manages to win the heart of another star but this time in Hollywood, we are talking about Bradley Cooper, an American actor who certainly does not need any introduction.
With Bradley Cooper, Irina Shayk conceives her first daughter who was born in March 2017.
The couple seems to be very happy, they are together for several years and appear in numerous important events smiling and full of joy but something happens, the two no longer get along.
Unfortunately, this love story also comes to an end in 2019, but Irina falls madly in love with another important character of the Jet Set, we are talking about Vito Schnabel, an art dealer and well known in the worldly news thanks to his acquaintances with Heidi Klum and Amber Heard.
Thanks for being with us, this article ends here if you found it interesting, share it with your friends via the social buttons you find below and leave a like on our FB page so as not to miss the new articles we are preparing for you, at soon and good continuation on our site!
CF's Magazine, Corrado Firera
© REPRODUCTION RESERVED
We are sorry that this post was not useful for you!
Let us improve this post!
Tell us how we can improve this post?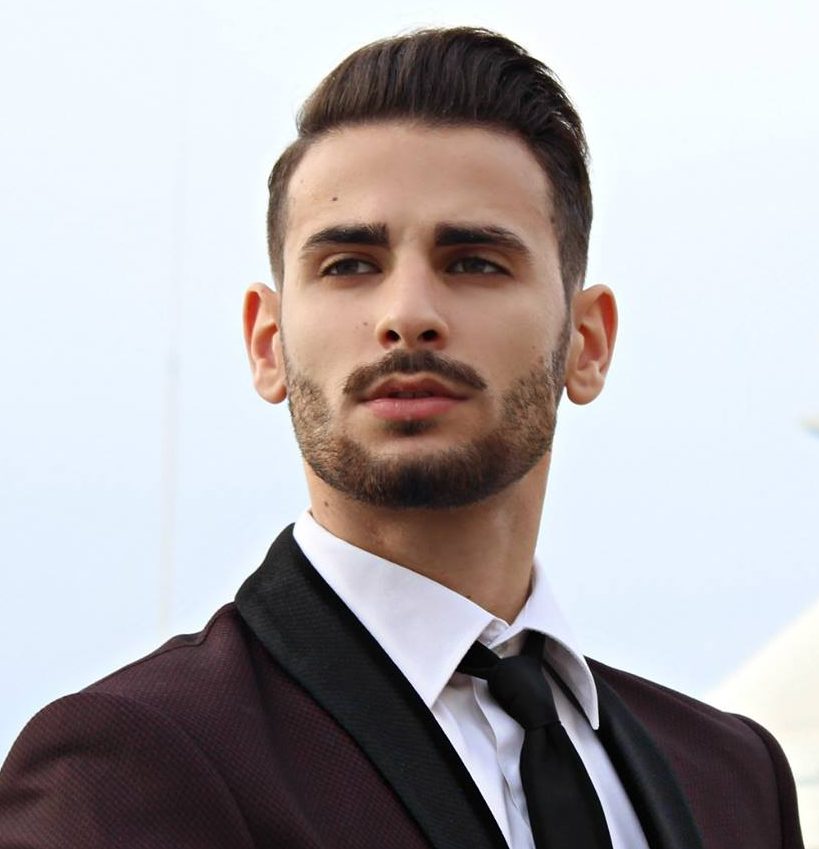 Hi, I'm Corrado Firera, digital entrepreneur and Italian blogger. I founded this website in 2017, since then I write fashion and lifestyle articles. To get further information about me or the web site, go directly to the "about me" section. Good continuation!!