Born on April 2, 1948, in the 17th arrondissement of Paris, Sophie de Menthon (Turpin by her maiden name) is president of the ETHIC movement. The daughter of a diplomat father at the UN and a mother who is a former student at Sciences Po, she created her first company at only 22 years old!
A born entrepreneur and associative activist!
Precocious, Sophie de Menton created her first company, a telemarketing company, Multilignes Conseil, at only 22 years old! In 1993, the Téléperformance group became its majority shareholder. Today, she is president of the Société de management des entreprises (SDME), a publishing and communications company created in 2004. In 1979, she founded the Syndicat du marketing Téléphonique, of which she was president for 7 mandates. She is also the author of the code of ethics that governs this profession in France and in several other European countries. She also negotiated a collective agreement for the profession.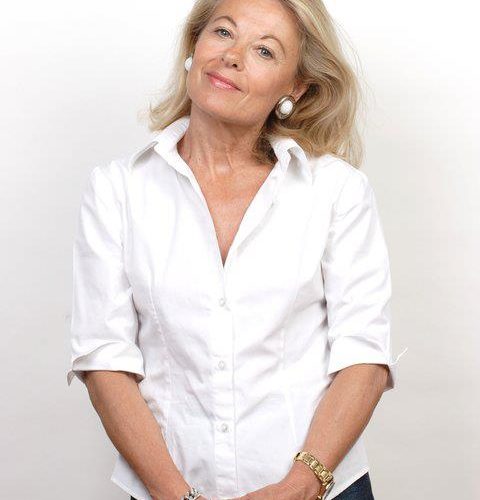 In 1992, together with Alain Madelin, she launched "Idées – Actions", for civil society to express itself. In the same dynamic, she is keen to instill a new ethic in capitalism, and thus invests in the Mouvement des Entreprises de Taille Humaine, Indépendante et de Croissance (ETHIC). She has chaired this movement founded by Yvon Gattaz in 1976 since 1995.
In 1997 and 2000, she was appointed to the National Council for Business Creation, then to the Observatory of Parity in 2002, and to the Orientation Council for Administrative Simplification in 2004. In the meantime, in 2003, she participated in the Stasi commission on secularism in France, and also in the Novelli report on the consequences of the 35-hour work week in 2004. In 2008, she was questioned by the Stoléru mission for SME access to public contracts.
"Changing capitalism"
Sophie de Menthon, executive, is involved with all her strength to change capitalism, which is why she has chaired ETHIC since 1995. That said, on April 9, 2009, she resigned from the ethics committee of the MEDEF, because she felt out of step with the employers' movement, particularly on the reflection led by Laurence Parisot on the drift of the remunerations of bosses.
A year later, in 2010, she was appointed to the CESE (Economic, Social and Environmental Council) by the President of the Republic, as a qualified personality, for a term that will last until 2015. At the same time, she became a member of the Observatoire Français des Conjonctures Economiques at the OFCE for a 5-year term.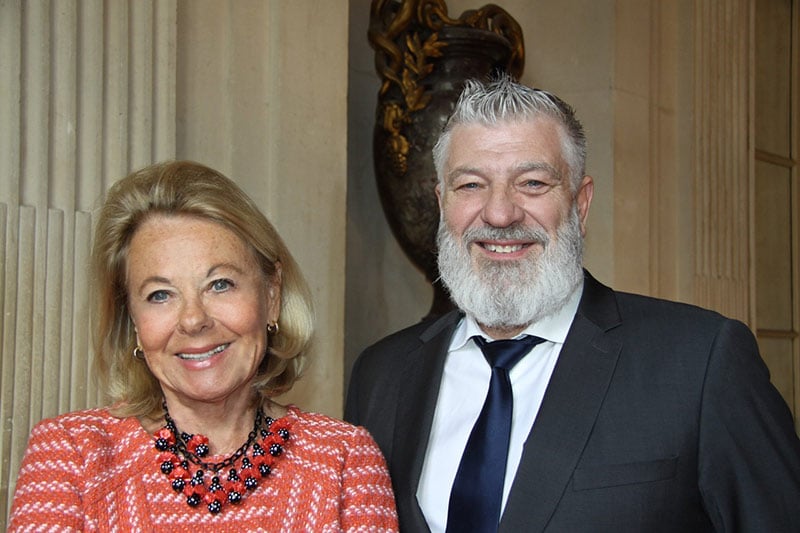 A few years earlier, in 2003 to be precise, Mme de Menthon launched the "Fête des Entreprises", under the slogan "I love my company". The purpose of this day is to unite entrepreneurs and employees by sharing moments of conviviality. Since then, the day is renewed every year in October, and thanks to it, the well-being and fulfillment of employees are recognized today as real levers of business performance.
In 2007, Sophie de Menthon was admitted to the citizen reserve with the rank of Colonel and attached to the National Gendarmerie's officer corps. Three years later, in 2010, she announced her candidacy for the presidency of the MEDEF at the microphone of Europe 1. Her main motivation is to put an end to the amalgam that is then made between big bosses and heads of small and medium-sized enterprises, against the backdrop of the deterioration of the image of bosses in 2009 after the economic and financial crisis.
The first edition of the "ETHIC FIRST" congress
The first edition of the "ETHIC FIRST" congress was held at the Palais des Nations Unies in Geneva on July 2 and 3, 2009, at the initiative of Madam Sophie de Menthon. This first event, organized under the theme "Corporate Social Responsibility in times of economic crisis", brought together 512 accredited participants, including executives, managers, international experts, academics, NGOs and international institutions, from 23 countries.
Following this ETHIC FIRST congress, in 2011, Xavier Bertrand, then Minister of Labor, Employment and Health, entrusted Sophie de Menthon with a mission on Corporate Social and Environmental Responsibility (CSR). The mission resulted in a report, in addition to 20,000 copies of a CSR roadmap, including an illustrated practical guide specially designed for SMEs.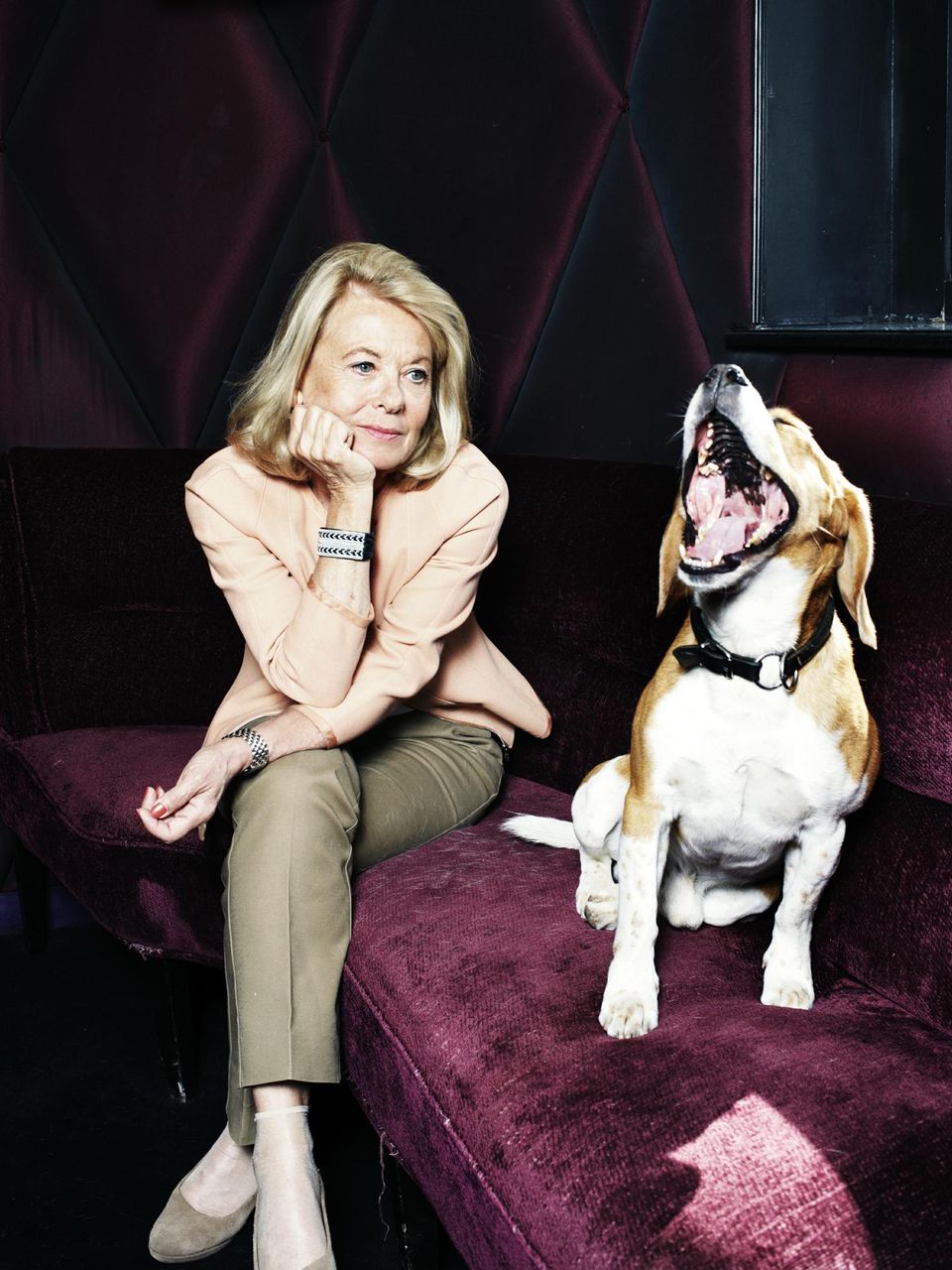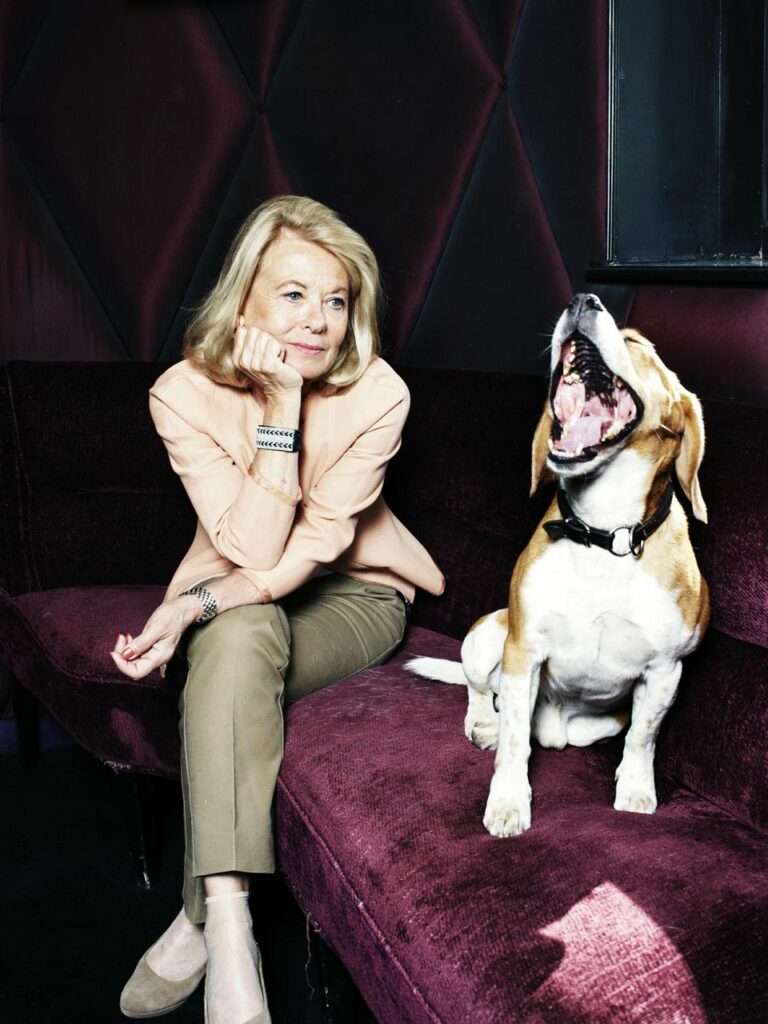 Continuing on the same momentum, she wanted to present 20 emergency measures to be taken by the new President of the Republic in 2012. The same year, she was appointed to the Orientation Council of NOVANCIA, and became a Member of the Board of Directors of the company "JUSTE A TEMPS". Also in 2012, on November 19 to be precise, Sophie de Menthon received the Valmy Prize, awarded by the Academy of Moral and Political Sciences, and which dedicated her book "the army", in the collection of children's books "the world of today explained to children".
This will not be the only award received by Sophie de Menthon as an author… On November 6, 2017, she received the CSR Jury's Grand Prize at the 30th IREF competition.
A successful career in the media
Sophie de Menthon was a columnist on the program "Les Grandes Gueules" on RMC from 2004 to 2013. She was also a columnist on LCI in the program "Le grand soir", presented by Julien Arnaud, from 2017 to 2018. Still today, she regularly intervenes on SUD RADIO in the program "debate of experts". She also intervenes on France INFO in the program "Les informés", on CNEWS in the program "L'heure des Pro", and in "Morandini Live", presented by Jean-Marc Morandini.
From 2013 to 2018, Sophie de Menthon was a weekly columnist in the magazine and website of Valeurs Actuelles. Since 2018, she writes an opinion piece, also weekly, for the Challenges website, and regularly publishes for the Atlantico website. This goes somewhat hand in hand with her activity as Collection Director at Editions Eyrolles, a position she has held since the year 2000.
Sophie de Menthon, the author
Sophie de Menthon is a prolific author to say the least. In 2018, she published a book entitled "Eternal recommencement…" at Editions Fortuna, where she takes up and comments on 100 famous quotes. However, this book was preceded by several other works: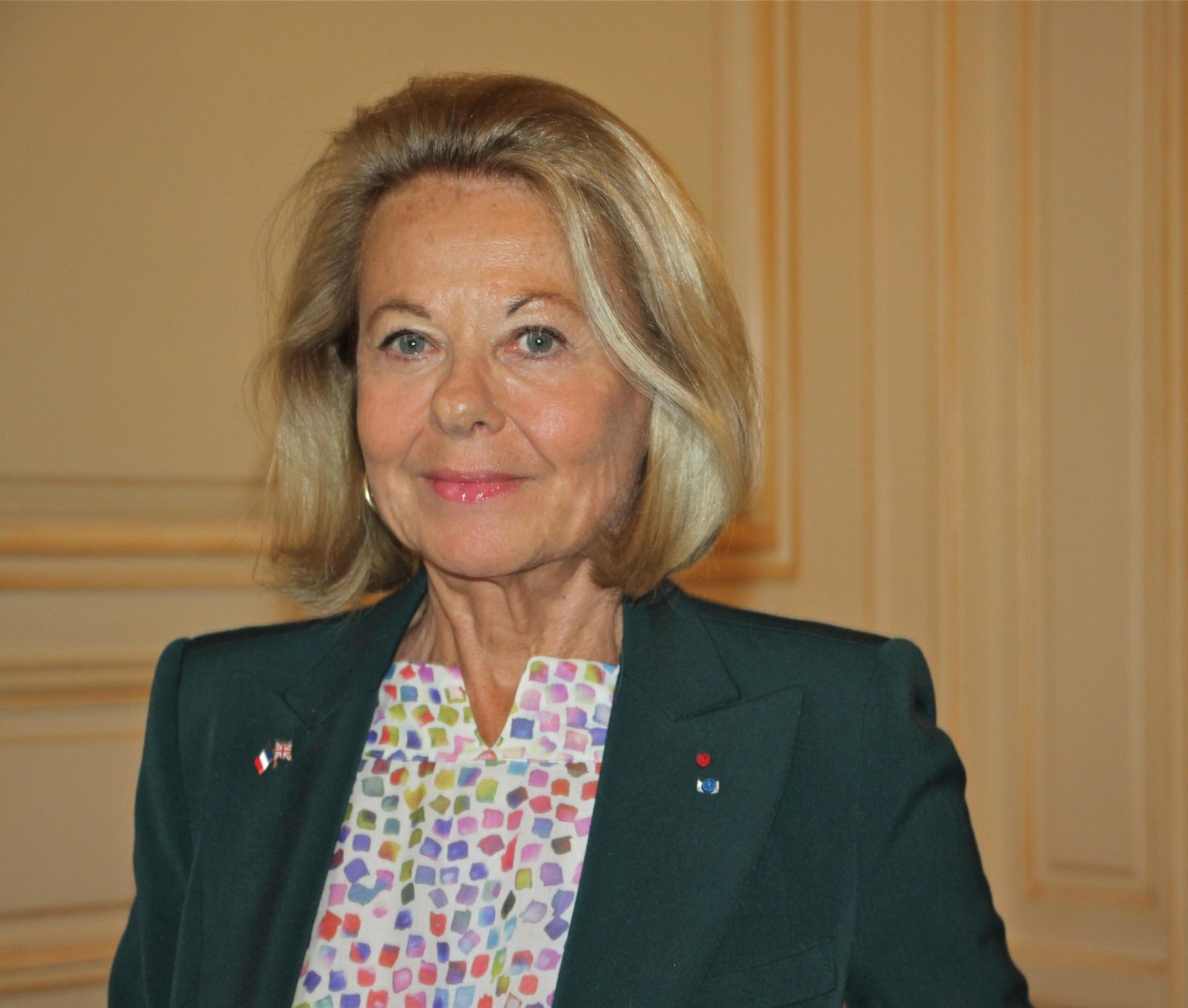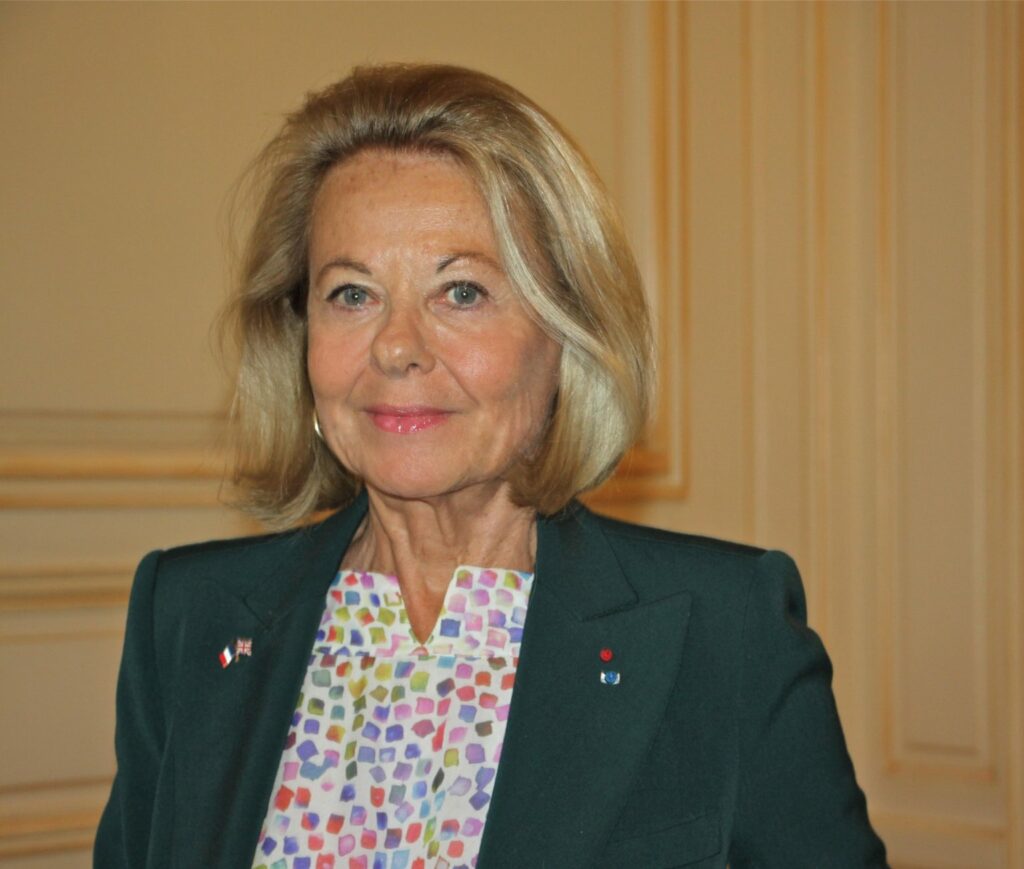 1978: Mieux utiliser le téléphone, Éditions d'organisation (reissued in 2001, then in 2010);
1980: A media on your desk, Éditions d'organisation;
1980: L'Entretien téléphonique, Éditions Mémentos;
1983: Femmes d'affaire et affaires de femmes, Éditions Jean-Claude Lattès;
1984 : L'Image New-look de votre Entreprise, Éditions Mémentos ;
1986: The Secretary newlook, Mémentos ;
1987: Le Sondage téléphonique efficace, Éditions d'organisation;
1988: La BD du téléphone, Éditions d'organisation;
1990: Business oblige, Interéditions collection l'Entreprise;
1991: Ready-to-use telephone sales models and scenarios, Top éditions;
1992 : Le Téléphone dans le recouvrement des créances, Éditions Mémentos ;
1995: La Vente directe à la TV, PUF;
1997: Le Marketing de la réception d'appels, Éditions Dunod;
1999 : Téléphonez efficacement, Éditions Mémentos ;
2000: Du télémarketing au téléservice, Pratique du Marketing direct collection;
2004: L'Entreprise racontée aux enfants, Éditions d'organisation;
2005: L'Armée racontée aux enfants, Éditions d'organisation;
2005: Le Guide du savoir-vivre, bonnes manières pour bonnes affaires, Éditions d'organisation;
2006: The real truth about business, Eyrolles Editions;
2007 : Le Savoir-vivre en Entreprise, Editions Eyrolles ;
2007: 15 simple ideas to ruin France, preface by François de Closets, Éditions Michalon.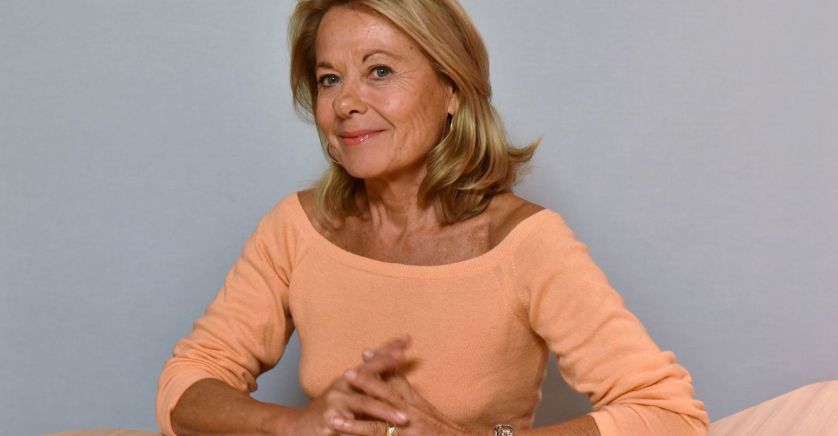 In addition to these works, Sophie de Menthon has published 13 books in 7 years, in tandem with her daughter Alexia Delrieu, with whom she founded a collection called "the world today explained to children":
2006: The Police;
2006: The Money, Youth Press Award at the Montreuil Festival 2007;
2006: The Politics;
2006: The Advertising;
2007: Europe;
2008: Justice;
2008: The Company;
2009: The Supermarket;
2010: Beauty;
2010: "Dangers";
2011: "The Army";
2012: "all the answers to children's questions", it is a compilation of all the books released in this collection;
2013: "the Fashion".
The decorations
Sophie de Menthon is, since 1988; Knight of the National Order of Merit, promoted Officer in 1996 and Commander in 2005. She is also a Knight in the Order of the Legion of Honor since 2000, promoted to Officer on April 2, 2010.
We are sorry that this post was not useful for you!
Let us improve this post!
Tell us how we can improve this post?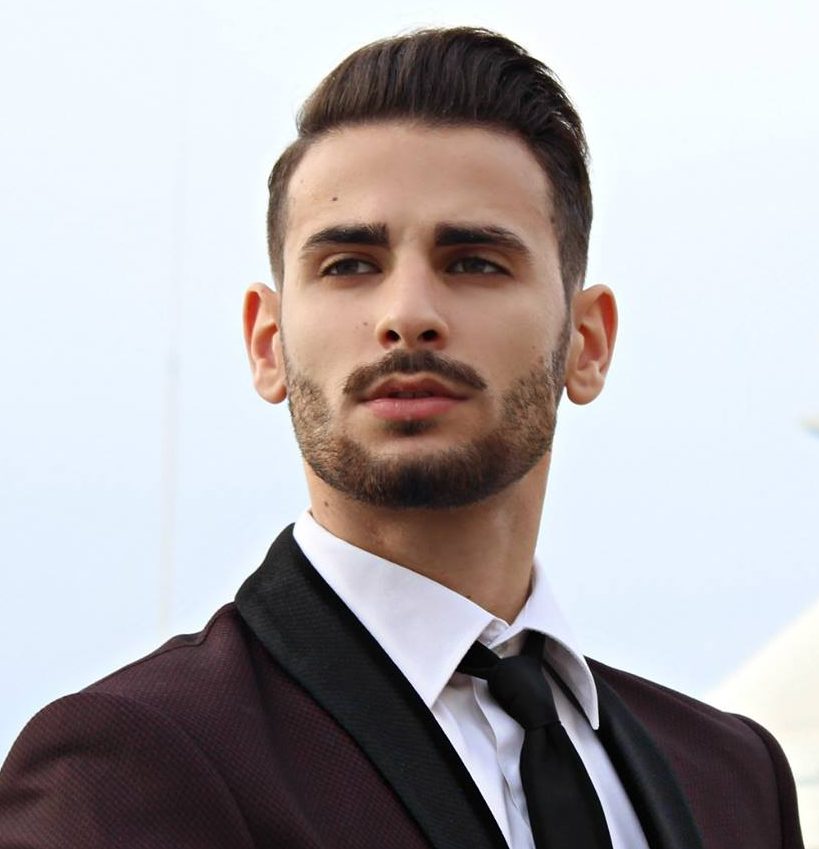 Hi, I'm Corrado Firera, digital entrepreneur and Italian blogger. I founded this website in 2017, since then I write fashion and lifestyle articles. To get further information about me or the web site, go directly to the "about me" section. Good continuation!!