Hi my dear friends, I bet you couldn't wait to give a glance to my next outfit, so look this. Below you will find more details so that you can learn how to combine a gray dress without making mistakes.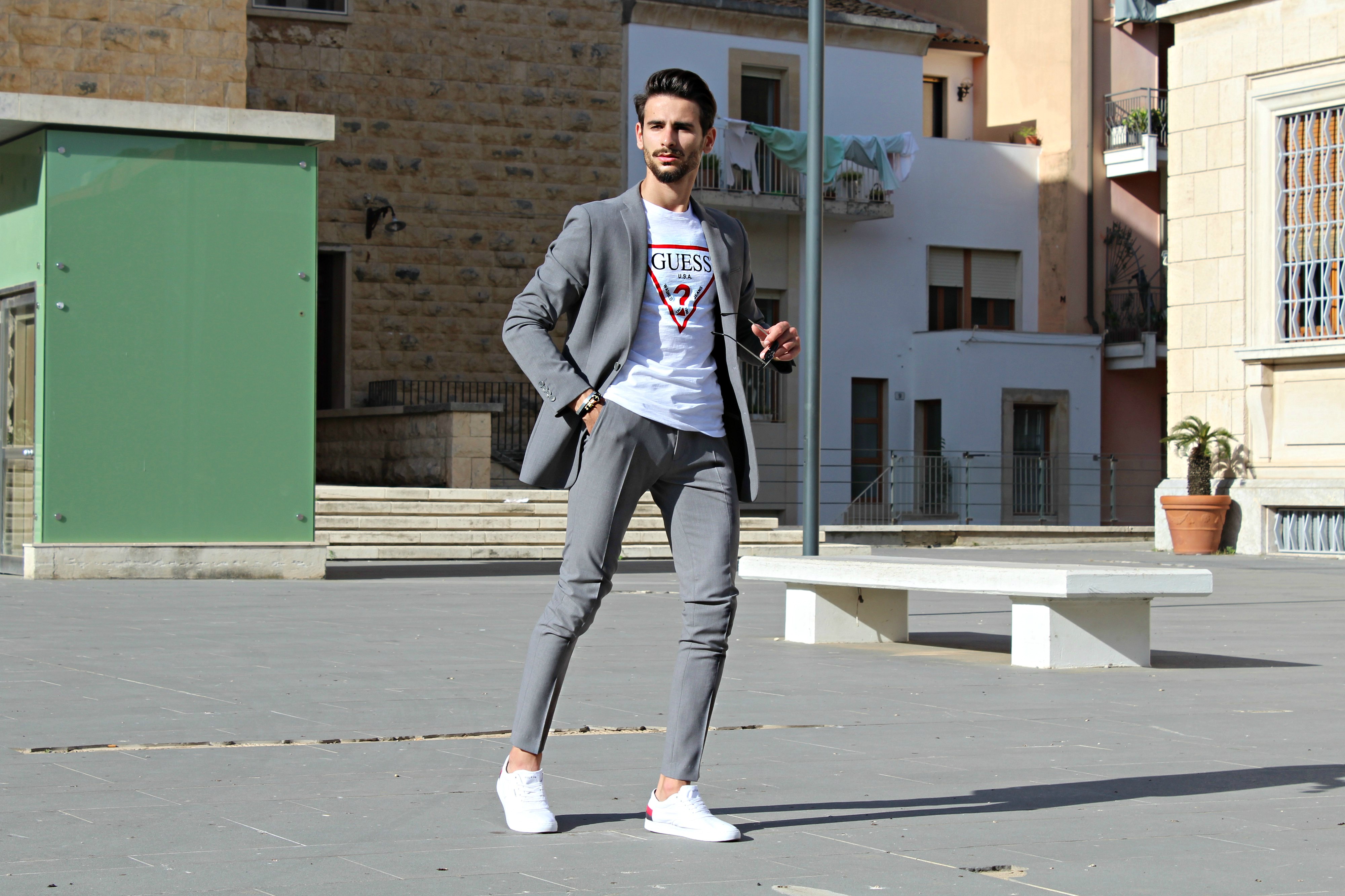 This is a very easy example of how to combine a nice light gray dress, but attention to detail, because as I always say, it's the details that make the difference.
So let's see what are these details…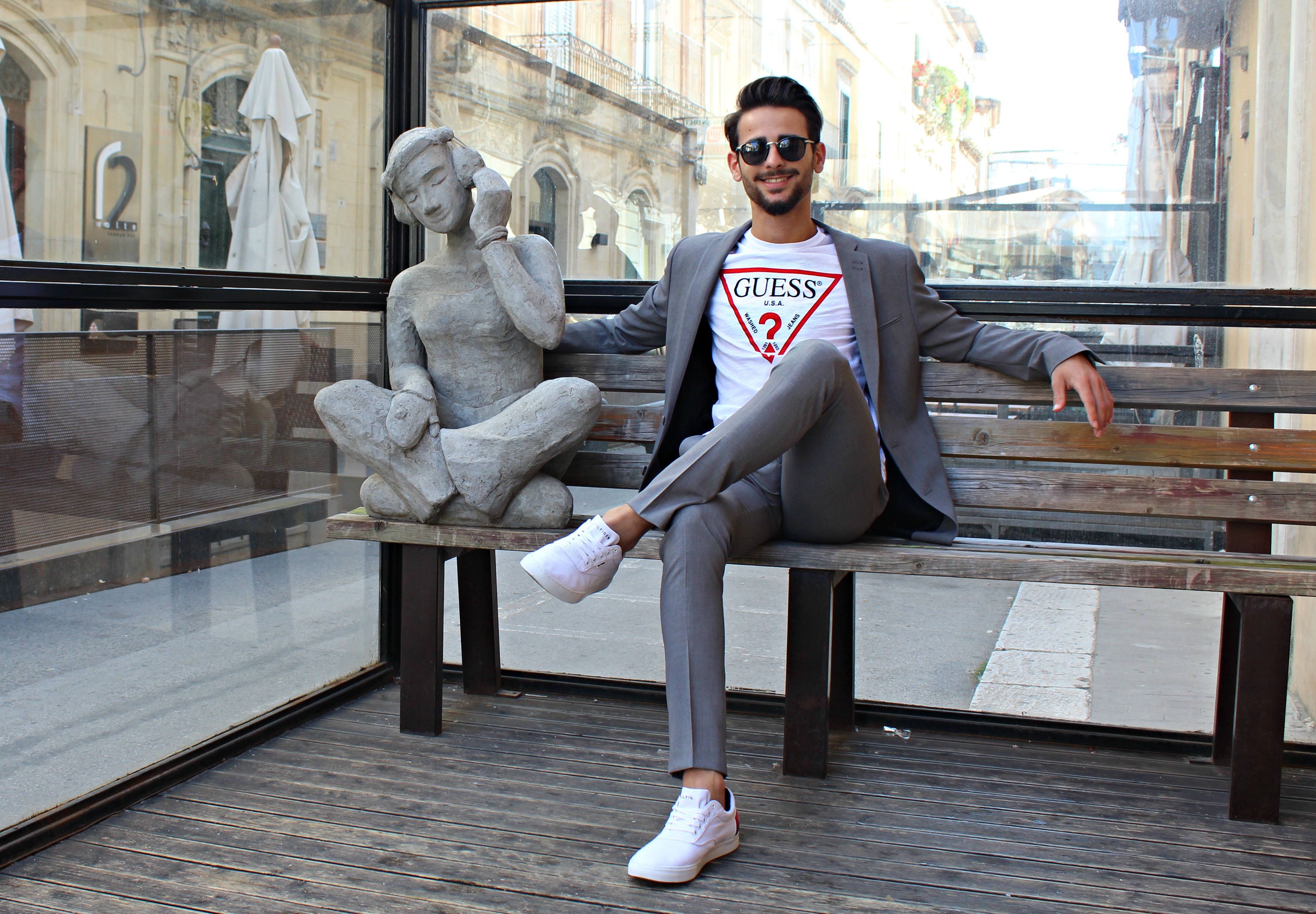 First of all, as you can see I styled white to give more contrast, always avoid combining eccentric colors on a gray dress.
Also note that generally sneakers are not good on clothes unless you wear a trendy tshirt like the one you see in the picture and slim-fit trousers so that to transform an elegant look in a sport-chic as I like to call it.
Please avoid sneakers on tuxedos, it's an aberration, (at least from my point of view).
Yes, okay, fashion arises from aberrations indeed, but trust that this is not the case! 😉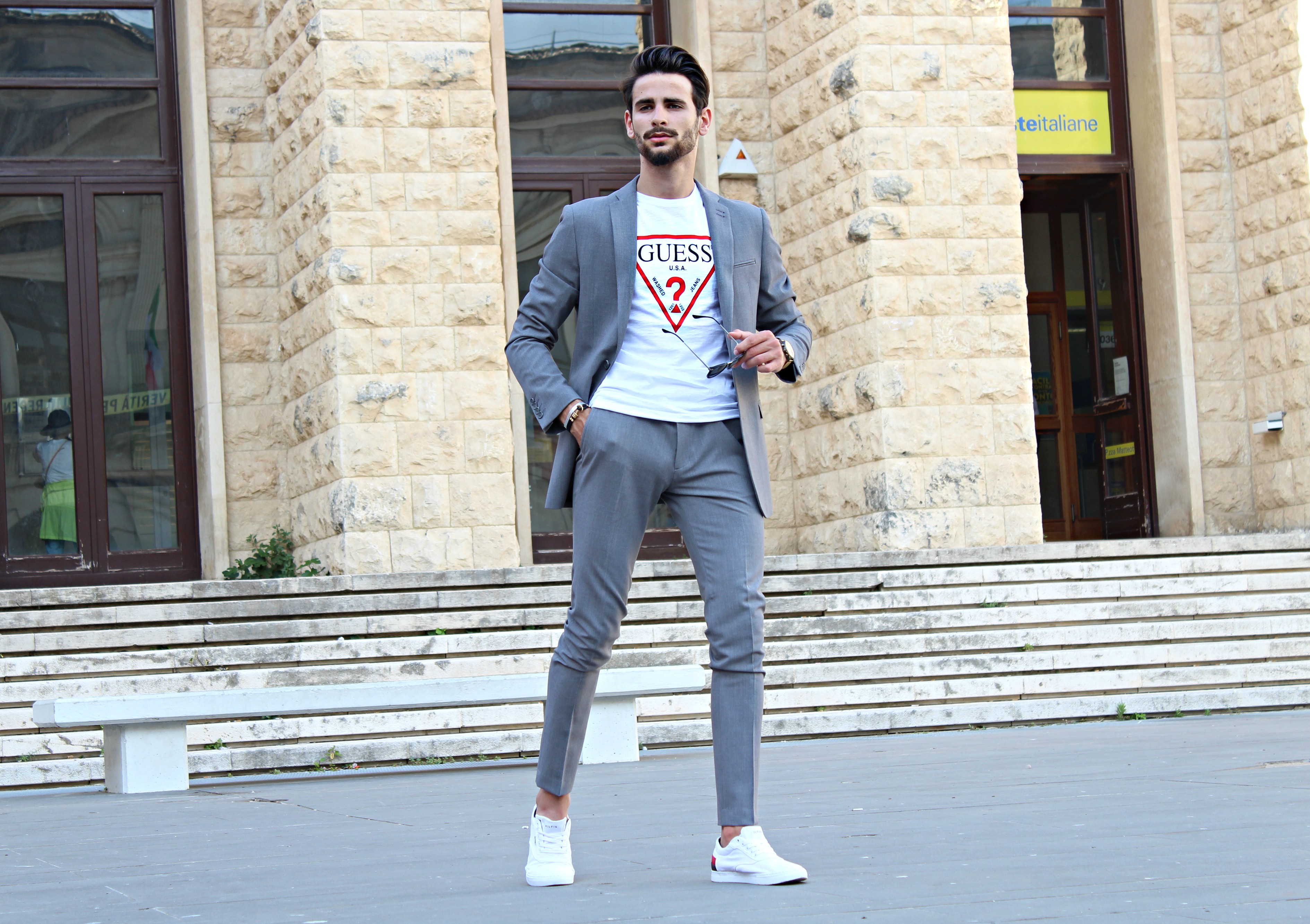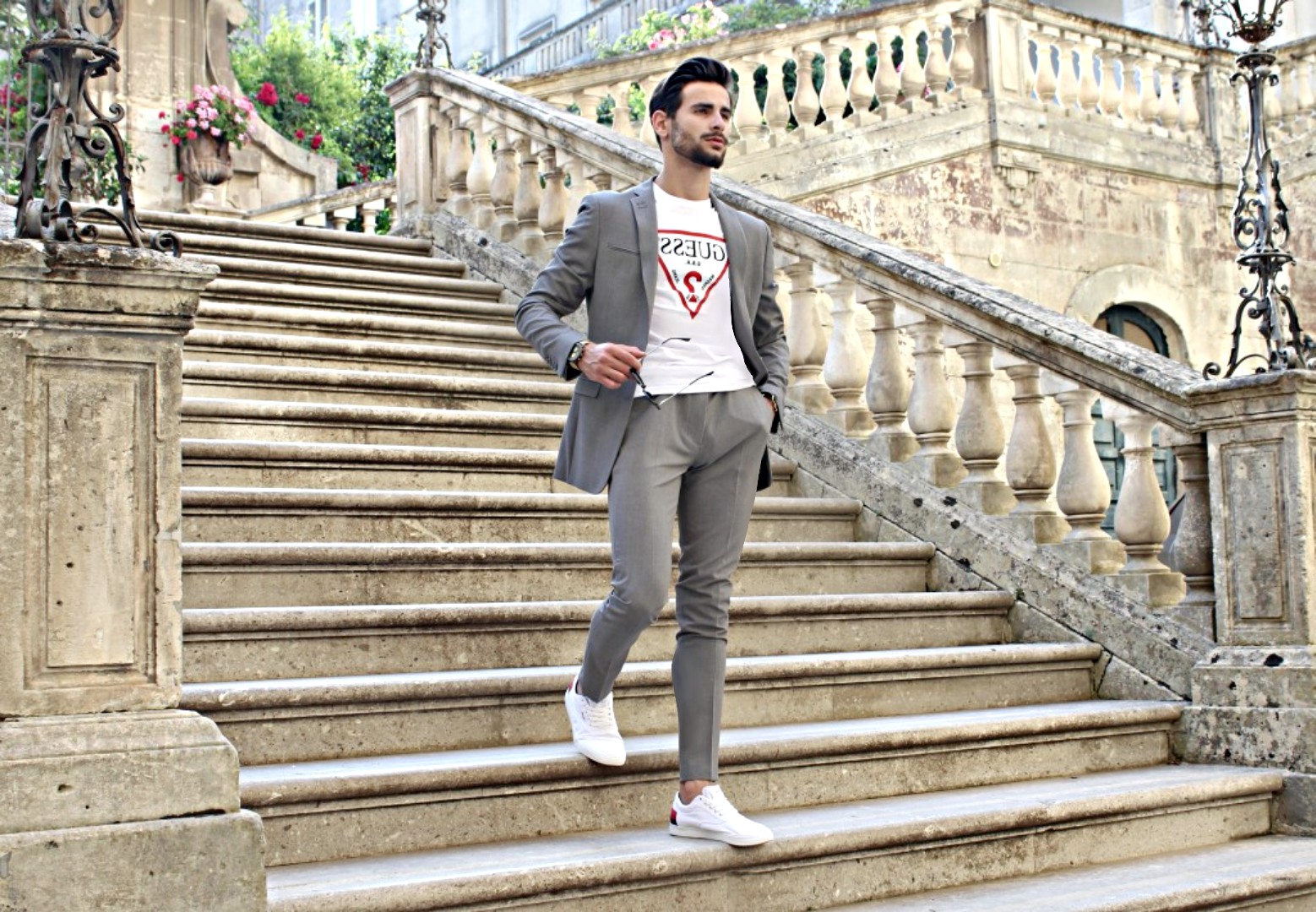 Before closing, I wanted to leave you with a gem on the trends of the moment, in particular it's good that you know that today are very fashionable garments with large and visible logos, that's why my tshirt is essential to complete the outfit you see in the picture, but I will talk better about this new trend in my next article.
We've arrived to the end, did you like this outfit? well, share it with your friends through the social buttons that you find below and subscribe to the newsletter to not lose the next, so I will be to warn you when the moment is right, see you soon! 🙂
YOU COULD BE INTERESTED ALSO TO: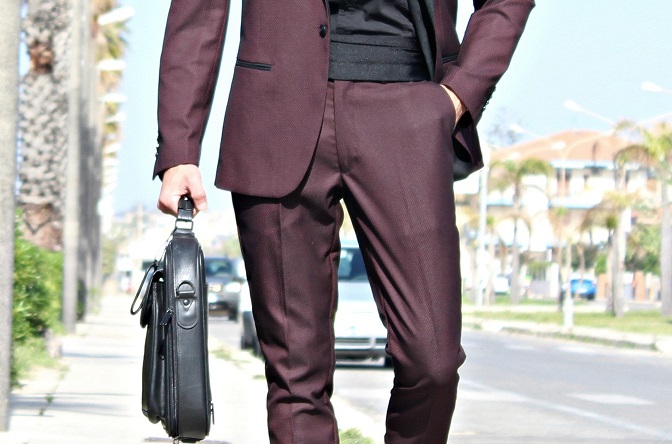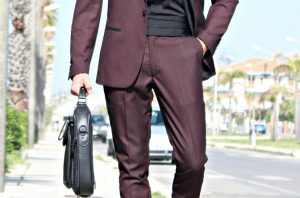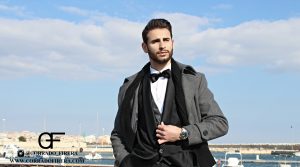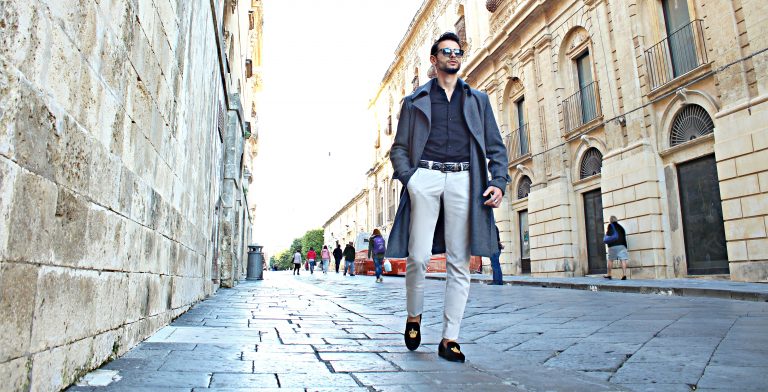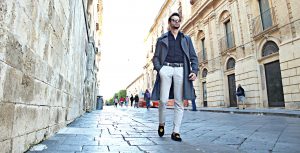 We are sorry that this post was not useful for you!
Let us improve this post!
Tell us how we can improve this post?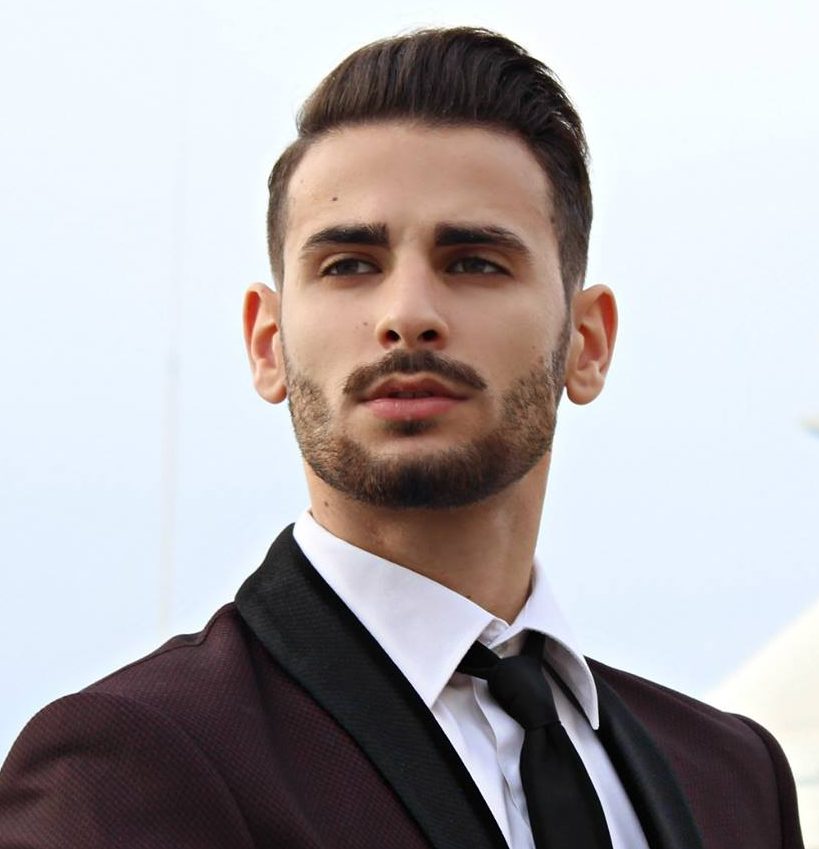 Hi, I'm Corrado Firera, digital entrepreneur and Italian blogger. I founded this website in 2017, since then I write fashion and lifestyle articles. To get further information about me or the web site, go directly to the "about me" section. Good continuation!!